La guerra ibrida della Russia contro l'Occidente
BRUXELLES – Secondo quanto concluso dall'FBI e dalla CIA, la Russia ha attuato una campagna di disinformazione e attacchi informatici allo scopo di influenzare le presidenziali americane in favore di Donald Trump. Forse non sapremo mai quanto quest'operazione abbia influito sull'esito delle elezioni, ma certo è che il Cremlino ha ottenuto il risultato sperato. Il settimanale Time ha sbagliato a nominare Trump personaggio dell'anno, perché questo è stato chiaramente l'anno del presidente russo Vladimir Putin.       
L'attacco informatico agli Usa potrebbe essere il precursore di altre forme di ingerenza elettorale in Europa, dove ci si sta preparando a contrastare eventuali operazioni cibernetiche russe in vista di una serie di importanti elezioni politiche che avranno luogo nel 2017, tra cui quelle nei Paesi Bassi, in Germania e in Francia. Gli attacchi informatici avvenuti in Europa nel passato somigliano in modo sbalorditivo a quello lanciato nei confronti del Comitato nazionale democratico americano, attribuito ai russi.  
All'inizio del 2015, un gruppo collegato al governo russo ha violato il sito del Bundestag tedesco, rubando file riservati e passandoli a WikiLeaks, che poi li ha resi pubblici. L'Ufficio federale tedesco per la protezione della Costituzione ha accusato la Russia di aver orchestrato attacchi simili ad altri sistemi informatici del governo tedesco. Nel frattempo, a novembre, la Commissione europea è stata anch'essa vittima di un attacco informatico su vasta scala.  Mentre il colpevole non è stato ancora individuato, quello che è certo è che pochissime persone od organizzazioni sarebbero capaci di realizzare un'operazione del genere.   
Gli attacchi informatici sono soltanto un aspetto di una guerra ibrida ben più ampia che la Russia sta sferrando contro l'Occidente. La Russia, infatti, ha anche dato il proprio sostegno a organizzazioni nazionaliste di estrema destra e a movimenti populisti in tutta Europa, ad esempio concedendo prestiti al Front National di Marine Le Pen in Francia, e offrendo a politici dell'Independence Party britannico spazi in prima serata sul canale televisivo statale russo Russia Today.
Il presidente americano Barack Obama si è impegnato a rispondere all'attacco di Putin alla democrazia americana, ma avrebbe dovuto farlo più energicamente e molto tempo prima. Gli europei sarebbero folli a sperare in un aiuto da parte della futura amministrazione Trump. Stephen Bannon, il consigliere strategico di Trump – nonché ex presidente esecutivo del sito di disinformazione della destra "alternativa" Breitbart News – ha apertamente offerto di aiutare Le Pen a vincere le presidenziali francesi la prossima primavera.
Fonti ufficiali russe ammettono che soltanto quest'anno sono stati spesi 1,2 miliardi di euro (1,25 miliardi di dollari) in campagne mediatiche estere. Nell'Ue hanno fatto la loro comparsa migliaia di siti d'informazione fasulli, molti dei quali di dubbia appartenenza; in Ungheria il numero dei siti di disinformazione è raddoppiato nel 2014, mentre nella Repubblica ceca e in Slovacchia circa 42 nuovi siti web stanno attualmente contaminando l'ecosistema informativo dell'Ue. In modo assai meno furtivo, il Cremlino ha investito centinaia di milioni di dollari in strumenti propagandistici, come l'agenzia di "informazione" Sputnik, in tempi in cui l'economia russa è al collasso.      
Subscribe to Project Syndicate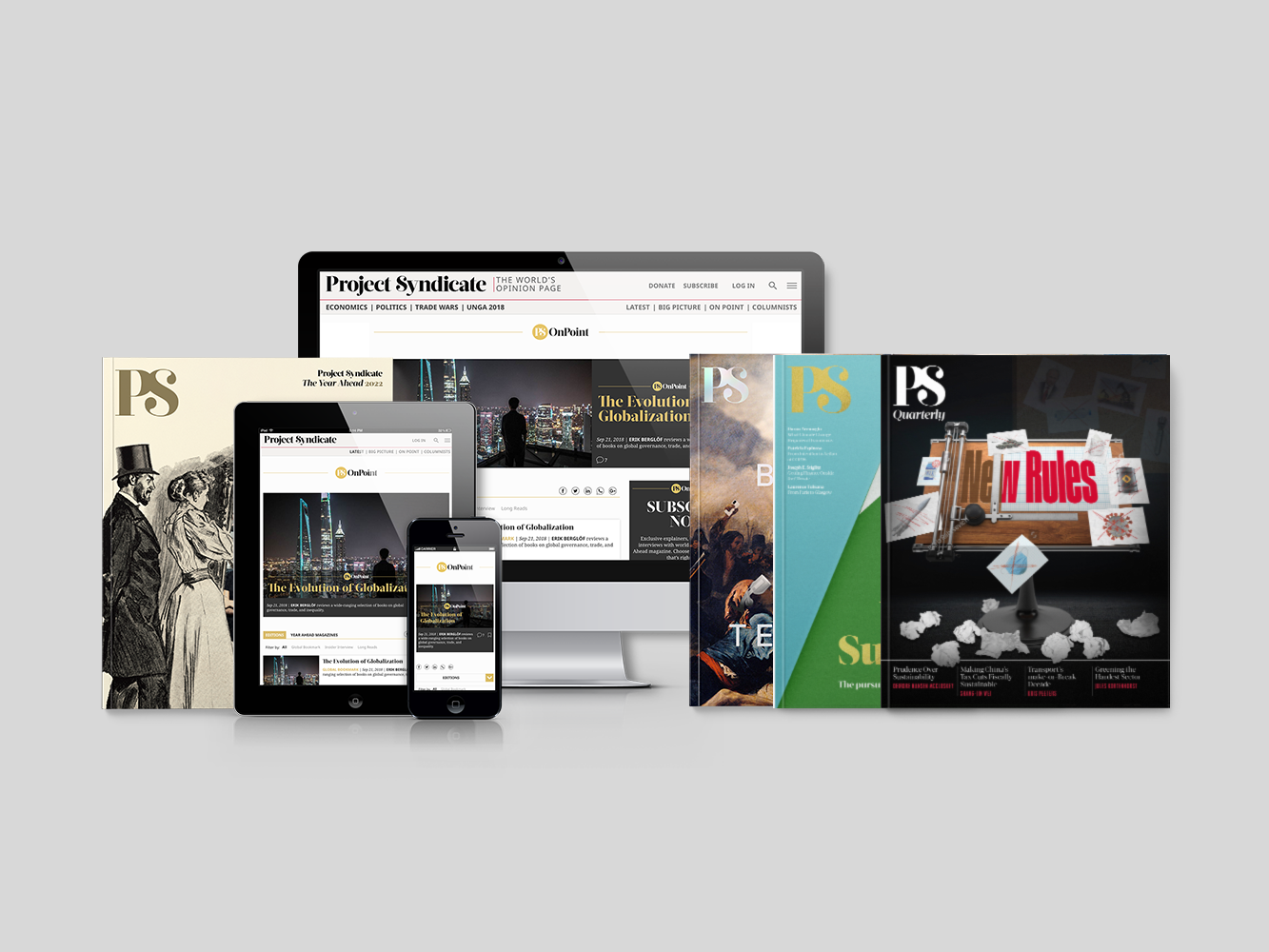 Subscribe to Project Syndicate
Enjoy unlimited access to the ideas and opinions of the world's leading thinkers, including long reads, book reviews, topical collections, short-form analysis and predictions, and exclusive interviews; every new issue of the PS Quarterly magazine (print and digital); the complete PS archive; and more. Subscribe now to PS Premium.
Le campagne di disinformazione della Russia sono complesse e sfaccettate, ma la missione che hanno in comune è quella di minare la fiducia nelle autorità democratiche occidentali. Utilizzare i trolls, ovvero dei provocatori virtuali, sui social media è uno dei metodi impiegati. I social media rappresentano anche un canale importante per una strategia russa basata sul revisionismo storico (l'affermazione che la Russia fu l'unica a vincere la Seconda guerra mondiale è un esempio tipico di questo approccio), sulle teorie del complotto, promosse da movimenti nazionalisti europei e americani che accusano l'Occidente di aver istigato la guerra in Ucraina, e sulla negazione della realtà, come la presenza di truppe russe in Crimea e Ucraina.   
Per difendersi da questa offensiva, l'Occidente deve promuovere la libertà dei media, premiare la responsabilità e disporre di mezzi legali per la chiusura dei canali di disinformazione sistematica. Fa ben sperare la recente decisione dell'Ue di correggere il proprio bilancio 2017 per rafforzare il team di comunicazione strategica (StratCom) del Servizio europeo per l'azione esterna, che negli ultimi tempi soffriva di una grave carenza di fondi nonostante la sua importante missione di individuare e smontare le campagne di disinformazione. Ma anche l'Ue e la Nato devono trarre insegnamento dalle elezioni americane, rafforzando le ciberdifese collettive europee e sollecitando gli stati membri ad ampliare le proprie capacità di sicurezza informatica. Sul fronte politico, va detto chiaramente a Putin che l'ingerenza straniera nelle elezioni nazionali avrà gravi ripercussioni negative sugli interessi economici russi. 
Oltre all'intervento dei governi, il settore privato e le organizzazioni della società civile devono intensificare il proprio impegno a verificare l'accuratezza, l'imparzialità e la credibilità delle notizie pubblicate online. Unendo gli sforzi, queste realtà possono fare la differenza. Per fare un esempio, la Russia ha chiuso l'edizione in lingua svedese di Sputnik perché i media svedesi non utilizzavano i suoi prodotti.
Ma mentre Facebook ha reso nota l'intenzione di migliorare il processo di valutazione dei suoi contenuti, le misure su base volontaria potrebbero non bastare. Alcuni legislatori tedeschi parlano della necessità di varare leggi ad hoc per "ripulire" le piattaforme dei social media. Pur così, la migliore difesa dell'Europa resta la sua libertà di stampa, insieme al lavoro delle organizzazioni non governative per svelare le bugie. 
Gli europei, però, non devono adagiarsi troppo sullo stato attuale della libertà di stampa. Breitbart News è già approdato in Gran Bretagna e ha tutte le intenzioni di espandersi in Europa. E qualche giorno dopo l'elezione di Trump il New York Timesha scritto che "Marion Maréchal-Le Pen, nipote di Marine Le Pen e figura in ascesa del Front National, ha twittato 'Ho accettato l'invito di Stephen Bannon… a lavorare insieme".  
Per le democrazie occidentali si è inaugurato un periodo di volatilità, mentre la Russia non segue più le regole del gioco che furono rispettate persino nel periodo più buio della Guerra Fredda. Putin sta sferrando una guerra ibrida nei confronti dell'Occidente, una guerra che stiamo appena iniziando a comprendere, per non dire affrontare. È il momento di difendere i nostri valori. Quest'anno ci ha aperto gli occhi sull'entità della sfida che Putin sta lanciando alla democrazia occidentale. Nel 2017 dovremo affrontare con determinazione, e sconfiggere, le sue tattiche.  
Traduzione di Federica Frasca