Hybridní válka Ruska proti západu
BRUSEL – FBI i CIA vyhodnotily, že Rusko vedlo hackerskou a dezinformační kampaň s cílem ovlivnit prezidentské volby v USA ve prospěch Donalda Trumpa. Možná se nikdy nedozvíme, jak úspěšná byla tato ruská kybernetické operace; co však víme je, že Kreml dosáhl kýženého výsledku. Magazín Time se mýlil, když jmenoval osobností roku Trumpa. Zcela zřejmě byl totiž letošek rokem ruského prezidenta Vladimíra Putina.
Útok na USA mohl být předzvěstí budoucího vměšování se do voleb v Evropě, kde se nyní brojí proti ruským kybernetickým operacím, v předstihu před řadou velkých voleb v roce 2017 – včetně Holandska, Německa a Francie. Předchozí kybernetické útoky v Evropě se až nepřirozeně podobají údajnému, Ruskem sponzorovanému hacku Demokratického národního výboru v USA.
Zkraje roku 2015 se skupina s vazbami na ruskou vládu nabourala do německého Bundestagu, ukradla tajné soubory a předala je WikiLeaks, která je zveřejnila. Německý Spolkový úřad na ochranu ústavy obvinil Rusko z přípravy podobných útoků na počítačové systémy německé vlády. V listopadu mezitím Evropská komise také prodělala velký kybernetický útok, a i když viník zůstává neznámý, je jen málo lidí či organizací, kteří by byly takového útoku schopni.
Kybernetické útoky jsou pouze jedním elementem v širší hybridní válce, kterou Rusko vede proti západu. Rusko také pomáhá krajně pravicovým organizacím a populistickým hnutím napříč Evropou, jako jsou například půjčky Národní frontě Marie Le Pen ve Francii, či prostor pro politiky britské Stran nezávislosti v hlavním čase Ruskem financované televizní sítě Russia Today.
Americký prezident Barrack Obama nakonec slíbil reakci na Putinův útok na americkou demokracii, měl však udělat více a jednat mnohem dříve. Evropané by byli bláhoví, pokud očekávají podporu od nastupující Trumpovi administrativy. Trumpův hlavní stratég, Stephen Bannon – bývalý výkonný předseda americké, alternativně pravicové dezinformační internetové stránky Breitbart News – otevřeně nabídl Le Penové pomoc v rámci nadcházejících prezidentských voleb ve Francii.
Oficiální ruské zdroje připouští, že letos utratily 1,2 miliardy eur (1,25 miliardy dolarů) za zahraniční mediální kampaně. V EU se objevily tisíce falešných stránek se zprávami, z nichž mnohé mají nejasné majitele; počet dezinformačních internetových stránek se v roce 2014 zdvojnásobil; v České republice a na Slovensku zahlcuje informační ekosystém EU nějakých 42 nových internetových stránek. Kreml dále, již méně utajovaně, utratil sovky milionů dolarů za financování propagandistické scény – jako je například tisková agentura Sputnik – i přes to, že je ruská ekonomika v úpadku.
Subscribe to Project Syndicate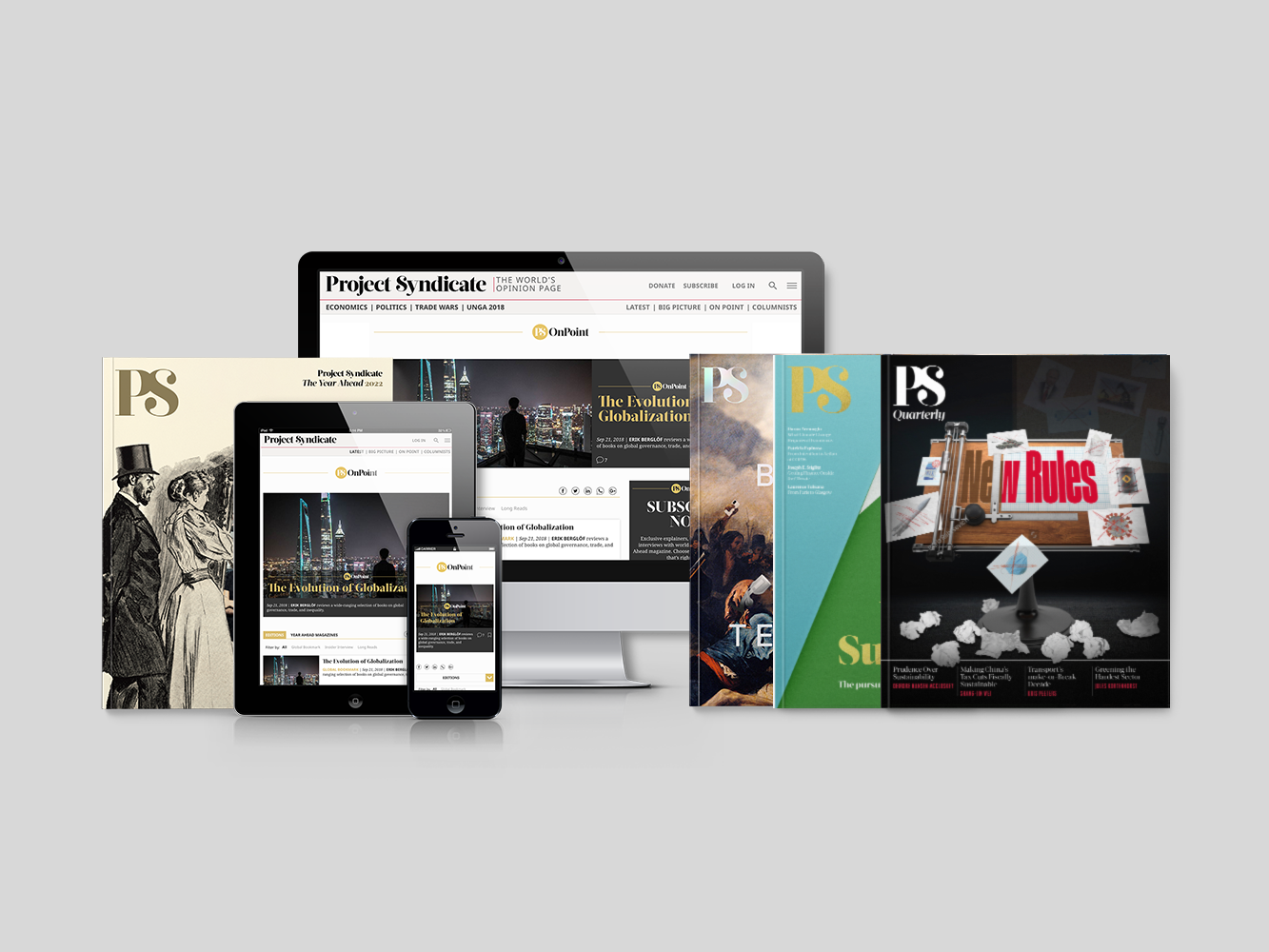 Subscribe to Project Syndicate
Enjoy unlimited access to the ideas and opinions of the world's leading thinkers, including long reads, book reviews, topical collections, short-form analysis and predictions, and exclusive interviews; every new issue of the PS Quarterly magazine (print and digital); the complete PS archive; and more. Subscribe now to PS Premium.
Ruské dezinformační kampaně jsou komplexní a mnohostranné, sdílejí však cíl a tím je podkopání důvěry v západní demokratické představitele. Jedna z metod je trollování v sociálních médiích. A sociální média jsou také klíčovým vektorem pro ruskou strategii, která spoléhá na historický revisionismus (tvrzení, že Rusko samo vyhrálo druhou světovou válku, je základem tohoto přístupu); na konspirační teorie, které jsou prosazovány v rámci evropských a amerických nacionalistických hnutí a obviňují západ kupříkladu z rozpoutání války na Ukrajině; a také na popírání reality, jako je přítomnost ruských vojáků na Krymu a na Ukrajině.
Aby se takovému útoku ubránil, měl by západ prosazovat svobodu médií, odměňovat odpovědnost a najít legální způsoby, jak uzavřít systémové dezinformační kanály. Je dobrou předzvěstí, že EU nedávno pozměnila svůj rozpočet na ro 2017 ve prospěch posílení StratCom týmu Evropské služby pro vnější činnost, který byl značně podfinancován, navzdory jeho klíčové mise odhalovat a potvrzovat dezinformace. EU a NATO by si však měli vzít lekci také z amerických voleb, posílit kolektivní evropskou kybernetickou obranu a tlačit na členské státy, aby sami posilovaly své kybernetické schopnosti. Na politické frontě musí být Putinovi jasně řečeno, že cizí vměšování do národních voleb bude mít vážné negativní dopady na ruské ekonomické zájmy.
Kromě vládních akcí by svou aktivitu měly zvýšit i soukromý sektor a organizace občanské společnosti a měly by se snažit ověřovat, zda jsou online zprávy přesné, vyvážené a důvěryhodné. Organizace pracující dohromady již něco zmůžou. Rusko například ukončilo švédskou edici Spuntiku, protože švédské mediální organizace nevyužívaly jejich produkty.
Ale i když Facebook naznačil, že zlepší schvalovací proces na jeho obsah, dobrovolné snahy jako je tato možná nebudou stačit: někteří němečtí právníci navrhují, že by se měla zavést legislativa na vyčištění platforem sociálních médií. Stále však platí, že nejsilnější obranou Evropy je její svobodný tisk, společně s nevládními organizacemi, které pracují na odhalování lží.
Evropané se nesmí spokojit se současným stavem jejich svobodného tisku. Koneckonců, Breitbart News je již v Británii a plánuje expanzi napříč EU. Během pár dnů od Trumpovy volby informovalNew York Times, že "Marion Maréchal-Le Pen, neteř Marine Le Pen a rostoucí síla v Národní frontě, tweetovala: 'Na návrh Stephena Bannona na spolupráci říkám ano."
Západní demokracie se dostaly do období nestálosti a Rusko již nehraje ani podle pravidel, která platila i v těch nejtemnějších dnes studené války. Putin vede aktivně hybridní válu proti západu, takovou, kterou teprve začínáme chápat, nemluvě o tom na ni reagovat. Je na čase bránit naše hodnoty. Tento rok nám v plné síle ukázal rozsah výzvy, jakou Putin představuje pro západní demokracii. V roce 2017 se musíme jeho taktice postavit čelem a porazit ji.