Quelles politiques de gestion de la circulation sont les mieux adaptées aux mégapoles ?
CAMBRIDGE – L'urbanisation comporte un grand nombre d'avantages. En rapprochant physiquement les gens, les villes sont source d'innovations et créent des possibilités. Elles rapprochent la main-d'œuvre des emplois et facilitent la diffusion des arts et de la culture. Par contre, les attraits de la vie urbaine sont souvent accompagnés de coûts.
Les bouchons de circulation sont sans doute l'inconvénient qui se fait le plus sentir, et ce, d'une manière carrément exaspérante. Les rues encombrées de véhicules stationnés sur la chaussée se traduisent par des pertes de temps et des journées de travail raccourcies. Et des véhicules immobilisés émettent des volumes importants de gaz d'échappement, ce qui nuit à l'environnement et à la santé humaine.
La plupart des instances ont mis au point des mesures de réduction de la congestion routière en relevant les coûts de prendre le volant. Depuis 2003, Londres est parvenue à instaurer un système de péage urbain visant à désengorger la circulation, tandis que Singapour planifie utiliser les technologies de localisation GPS pour appliquer sa propre stratégie de tarification de la congestion.
Mais toutes ces mesures sont plus difficiles à mettre en place dans des pays moins nantis, où les capacités technologiques et les infrastructures sont souvent déficientes. En général, les pays en développement sont plutôt à la recherche de mesures de base pour améliorer les flux de circulation.
Ainsi, en Inde, la pollution atmosphérique suffocante de Delhi a amené l'État à expérimenter des mesures « pair-impair » : les automobilistes peuvent emprunter les routes uniquement certains jours, selon que leur plaque d'immatriculation porte un chiffre pair ou impair. Mais cette stratégie a eu peu de retombées positives. Gabriel Kreindler du Massachusetts Institute of Technology a démontré que même si la mesure a légèrement réduit la congestion routière, les automobilistes pouvaient changer leurs plaques au besoin.
Hélas, l'Inde n'a pas tiré d'enseignements de l'expérience des autres pays. Une étude de Lucas Davis de l'Université de la Californie à Berkeley a déjà démontré qu'une politique de ce genre, mise en place à Mexico en 1989, n'a pas atteint son but, à savoir la réduction de la pollution atmosphérique et n'a rien réglé non plus pour ce qui est des embouteillages. Comme à Delhi, les familles de Mexico ont trouvé de multiples façons de contourner les règlements.
Subscribe to PS Digital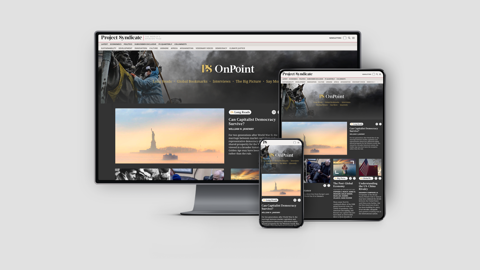 Subscribe to PS Digital
Access every new PS commentary, our entire On Point suite of subscriber-exclusive content – including Longer Reads, Insider Interviews, Big Picture/Big Question, and Say More – and the full PS archive.
En gardant à l'esprit ces échecs bien documentés, j'ai œuvré avec des collègues dans l'étude de politiques qui pourraient être beaucoup plus efficaces. Avec les chercheurs du MIT Benjamin Olken et Kreindler, nous avons évalué les incidences à Jakarta en Indonésie de la politique généralisée de restrictions visant à augmenter le nombre de passagers dans chaque véhicule, en limitant les déplacements des véhicules occupés par un seul passager.
Jakarta est la ville dans le monde qui connaît le plus de bouchons de circulation. Depuis le début des années 1990, les autorités publiques de Jakarta ont tenté de fluidifier la circulation à l'aide d'un règlement exigeant au moins trois passagers dans les voitures privées dans les heures de pointe pour le centre des affaires de la ville. La plupart des gens ont en horreur cette mesure des « trois passagers par voiture » qui a même été accusée de rajouter aux inconvénients des bouchons, sans avoir réduit le temps perdu sur le réseau routier. Le but de notre étude était d'en quantifier les incidences réelles.
Pour faire ressortir les coûts et l'inefficacité de la mesure, les automobilistes ont souvent pointé du doigt le marché non officiel de recrutement des passagers « professionnels ». Ces « jockeys » attendent près des points d'accès des routes de Jakarta où prévaut la restriction des trois passagers, et, pour environ 15 000 rupiahs (0,85 €), accompagnent les conducteurs pour que leur véhicule respecte le règlement. Les automobilistes qui sont seuls dans leur véhicule et qui ont besoin de deux autres passagers pouvaient faire appel au service d'une mère avec un enfant. Selon les adversaires de la mesure, ce qui semblait être du covoiturage était en fait une échappatoire.
Ultimement, les autorités publiques de Jakarta ont rejoint le camp des détracteurs de la mesure, annonçant, en mars 2016, que les restrictions seraient révoquées.
Pour les chercheurs, ce changement a créé une occasion en or de mesurer les incidences de la mesure avant son adoption et immédiatement après son abrogation. Pour ce faire, nous avons consulté le logiciel Google toutes les dix minutes, 24 heures par jour. Grâce à ces données de circulation envoyées en temps réel par les usagers pour chaque route ayant fait l'objet des restrictions, nous avons pu préciser l'évolution des flux de circulation après l'annulation de la mesure.
Les résultats étaient frappants. Malgré ce que les usagers estimaient — et par la suite les instances gouvernementales —, la restriction des trois passagers était très efficace pour réduire la congestion. Nos données ont montré que la congestion de la circulation s'est considérablement détériorée après l'abandon de la mesure. Sur les routes de Jakarta ayant fait l'objet des restrictions, la vitesse moyenne est passée de 28 km/h à 19 km/h durant l'heure de pointe matinale et de 21 km/h à 11 km/h pendant l'affluence du soir.
De plus, nous avons constaté des augmentations de la circulation à des moments du jour qui ne faisaient pas l'objet de restrictions avec, en général, plus de véhicules empruntant les routes ne faisant l'objet d'aucune restriction. L'annulation de la mesure des trois passagers par véhicule a généré plus de circulation et moins de covoiturage.
Ces conclusions ont des implications pour les mesures de restriction de la circulation dans d'autres villes. Par exemple, nos données laissent entendre que les restrictions de Jakarta sur le nombre de passagers par véhicule étaient plus efficaces que le mode de tarification de la congestion de Londres ou la politique des plaques paires impaires de Delhi. Les résultats indiquent que même si la présence de « jockeys » de Jakarta était visible, ils n'ont pas vraiment amenuisé l'effet de la mesure.
À mesure que les villes de beaucoup de pays en développement se transforment en mégapoles, les stratégies de Jakarta de restriction de trois passagers par véhicule peuvent réduire les bouchons de circulation. Mais elles ne peuvent générer de retombées positives que si elles sont bien calibrées, appliquées efficacement et étudiées plus à fond. Les gens voudront toujours contourner les règles, mais les responsables politiques doivent tenir compte de tous les faits avant de décider de les abandonner.
Traduit de l'anglais par Pierre Castegnier