¿Qué políticas de tráfico funcionan mejor para las megaciudades?
CAMBRIDGE – La urbanización conlleva muchas ventajas. Al acercar físicamente a la gente, las ciudades inspiran la innovación y generan oportunidades. Hacen que los trabajadores estén más cerca de sus empleos y facilitan la difusión de las artes y la cultura. Pero a menudo estos beneficios van acompañados de costes.
Tal vez ninguno sea más pesado (y directamente exasperante) que la congestión de tráfico. Las carreteras llenas y el tráfico lentísimo significan pérdida de tiempo y acortamiento de días hábiles. Además, los vehículos parados siguen emitiendo enormes cantidades de gases por los tubos de escape, lo que daña el medio ambiente y la salud humana.
Muchos gobiernos han intentado desarrollar políticas para reducir la congestión de tráfico al hacer que ponerse al volante sea más costoso. Desde 2003, Londres ha implementado con éxito un cargo por congestión, mientras que Singapur desea usar tecnología GPS para aplicar su propia estrategia de precios anticongestión.
Pero en países más pobres estas estrategias son más difíciles de implementar, ya que a menudo carecen de la infraestructura y las capacidades tecnológicas necesarias. Por eso los países en desarrollo suelen buscar políticas más básicas para mejorar los flujos de tráfico.
En India, por ejemplo, la sofocante polución del aire en Delhi ha llevado al gobierno a experimentar con políticas de "pares e impares": las personas pueden conducir solo en ciertos días, según los números de sus patentes. Pero este enfoque ha tenido un impacto mínimo. Gabriel Kreindler del Instituto de Tecnología de Massachusetts ha demostrado que, si bien se redujo ligeramente la congestión, los conductores eludían la regla cambiando a otros vehículos. Los proveedores comenzaron a vender patentes viejas para que los conductores las pudieran cambiar según lo necesitaran.
Lamentablemente, India no aprendió de la experiencia de otros países. La investigación de Lucas Davis de la Universidad de California, Berkeley, ya había mostrado que una política similar aplicada en Ciudad de México en 1989 no redujo la polución del aire (el objetivo declarado) ni hizo que se redujera de manera significativa la congestión del tráfico. Como en Delhi, los hogares de Ciudad de México encontraron numerosos rodeos a las normas.
Introductory Offer: Save 30% on PS Digital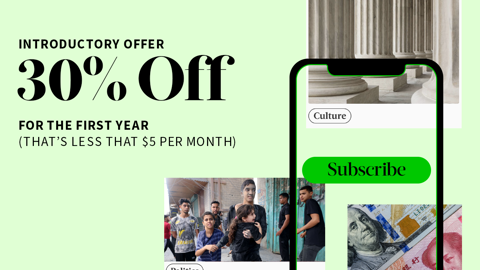 Introductory Offer: Save 30% on PS Digital
Subscribe now to gain greater access to Project Syndicate – including every commentary and our entire On Point suite of subscriber-exclusive content – starting at less than $5 per month.
Con estos fracasos bien documentados en mente, trabajé con colegas para estudiar políticas que pudieran funcionar mejor. Con Benjamin Olken y Kreindler del MIT, examinamos el impacto en Yakarta, Indonesia, de la política generalizada de restricciones a los vehículos de alta ocupación (HOV, por sus siglas en inglés), que limita los viajes basándose en el número de pasajeros que van en el vehículo.
Yakarta tiene una de las mayores congestiones de tráfico del mundo. Desde principios de los años 90, su gobierno ha intentado mejorar los flujos de tráfico con la regla de que los coches privados que pasaran por el distrito comercial central de la ciudad deben transportar a tres o más pasajeros. Casi todos despreciaron esta política de "tres en uno", y la gente a menudo se quejaba de que creaba mayores inconvenientes, sin reducir el tiempo en la carretera. Nuestra investigación apuntó a cuantificar el verdadero impacto de esta política.
Los conductores, al argumentar por qué la política era costosa e ineficaz, a menudo apuntaban a un negocio informal de pasajeros "profesionales", que esperaban cerca de los puntos de entrada de las carreteras de triple vía de la ciudad y, por cerca de 15.000 rupias ($1,10), acompañaban a los conductores de modo que su vehículo cumpliera la regla. Los conductores solos que necesitaran dos pasajeros adicionales podían pagarles a una madre y su bebé. Según los oponentes de la política, lo que parecía compartir el coche era en realidad una evasión de la regla.
Finalmente, el gobierno de Yakarta se alineó con los escépticos y anunció en marzo de 2016 que las reglas se suspenderían indefinidamente.
Para los investigadores, esto creó una oportunidad de oro para medir el impacto de una política antes de su adopción e inmediatamente después de su abandono. Para tal fin, consultamos cada diez minutos una interfaz de Google Maps, las 24 horas del día. Con estos datos de tráfico masivos en tiempo real para cada ruta que previamente estaba sujeta a la restricción, fuimos capaces de ponderar lo que ocurrió con los flujos de tráfico tras la suspensión de la política.
Los resultados fueron sorprendentes. A pesar de lo que pensaban los conductores, y finalmente el gobierno, la política de tres en uno era altamente eficaz en la reducción de la congestión. Nuestros datos mostraron que la congestión empeoró significativamente tras la rescisión de la política. En las carreteras reguladas de Yakarta, las velocidades promedio bajaron de los 28 kilómetros por hora a 19 kilómetros por hora durante las horas punta de la mañana, y de 21 kilómetros por hora a 11 kilómetros por hora durante la hora punta de la tarde.
Es más: encontramos aumentos en el tráfico en hora del día no reguladas anteriormente, y más vehículos en carreteras no reguladas en general. Así, la suspensión de la política de tres en uno se tradujo en más tráfico y menos uso compartido de los coches.
Estos hallazgos tienen implicancias para las medidas de control de tráfico en otras ciudades. Por ejemplo, nuestros datos implican que las restricciones de HOV en Yakarta tuvieron más eficacia que las tasas a la congestión de Londres o la política de "pares e impares" de Delhi. También sugieren que, si bien los "acompañantes profesionales" de Yakarta eran una presencia visible, no afectaron negativamente el efecto de la política.
A medida que las megaciudades siguen emergiendo en muchos países en desarrollo, las estrategias como el enfoque de tres en uno de Yakarta pueden ayudar a reducir la congestión, pero solo si se diseñan con habilidad, se aplican con eficacia y se estudian bien. La gente siempre va a tratar de eludir las regulaciones, pero las autoridades deben considerar toda la evidencia antes de decidir suspenderlas.
Traducido del inglés por David Meléndez Tormen