Kebijakan Lalu Lintas Mana yang Terbaik untuk Megakota?
CAMBRIDGE – Urbanisasi mempunyai banyak manfaat. Dengan menyatukan masyarakat secara fisik, kota-kota menginspirasi inovasi dan meningkatkan peluang. Kota menjadikan para tenaga kerja berada lebih dekat dengan tempat kerja mereka dan memfasilitasi pembauran berbagai seni dan budaya masyarakat. Namun manfaat hidup di kota seringkali juga disertai dengan dampak buruk.
Mungkin permasalahan terberat – dan yang paling menyebalkan – adalah kemacetan. Lalu lintas yang padat dan kemacetan berarti terbuangnya waktu dan jam kerja memendek. Dan kendaraan yang terjebak macet akan menghasilkan asap knalpot dalam jumlah besar yang dapat merusak lingkungan dan kesehatan manusia.
Banyak negara telah mencoba mengembangkan kebijakan untuk mengurangi kemacetan lalu lintas dengan meningkatkan biaya berkendara. Sejak tahun 2003, London telah sukses melaksanakan biaya kemacetan, sementara Singapura ingin menggunakan teknologi GPS untuk mengawasi strategi biaya kemacetan di negara tersebut.
Namun kebijakan tersebut lebih sulit untuk diterapkan dinegara miskin, dimana kemajuan teknologi dan infrastruktur seringkali kurang. Inilah mengapa negara berkembang biasanya mencari kebijakan yang lebih sederhana untuk meningkatkan kelancaran lalu-lintas.
Misalnya saja di India, polusi udara yang mencekik Delhi menyebabkan pemerintah bereksperimen dengan kebijakan ganjil-genap: dimana individu hanya bisa berkendara di hari-hari tertentu, sesuai dengan nomor kendaraan mereka. Namun pendekatan ini mempunyai dampak minimal. Gabriel Kreindler dari Institut Teknologi Massachusetts menunjukkan bahwa meskipun kebijakan tersebut sedikit mengurangi kemacetan, para pengemudi bisa mencurangi peraturan tersebut dengan menggunakan kendaraan lain. Vendor juga mulai menjual nomor kendaraan bekas sehingga para pengemudi bisa mengubah nomor kendaraan mereka sesuai kebutuhan.
Sayangnya, India tidak belajar dari pengalaman negara-negara lain. Penelitian yang dilakukan oleh Lucas Davis dari Universitas Kalifornia, Berkeley, menunjukkan bahwa kebijakan yang serupa, yang diterapkan di Meksiko pada tahun 1989, tidak mengurangi polusi udara – yang merupakan tujuan kebijakan tersebut – atau mengurangi kemacetan secara signifikan. Sama dengan Delhi, penduduk Kota Meksiko menemukan banyak cara untuk mencurangi peraturan yang ada. 
Introductory Offer: Save 30% on PS Digital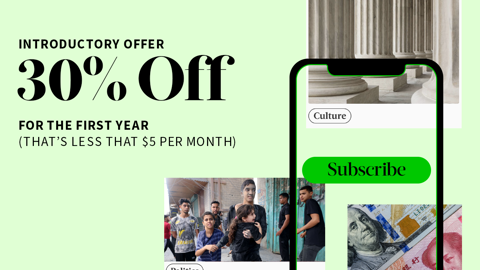 Introductory Offer: Save 30% on PS Digital
Subscribe now to gain greater access to Project Syndicate – including every commentary and our entire On Point suite of subscriber-exclusive content – starting at less than $5 per month.
Dengan mempertimbangkan kegagalan yang didokumentasikan ini, Saya bersama dengan rekan-rekan mempelajari kebijakan yang mungkin lebih efektif. Bersama dengan Benjamin Olken dan Kreindler dari MIT, kami mempelajari dampak kebijakan pembatasan penumpang kendaraan (HOV), yang membatasi lalu-lintas kendaraan berdasarkan jumlah penumpang di dalam mobil.
Jakarta termasuk dalam salah satu kota dengan tingkat kemacetan terparah di dunia. Sejak awal tahun 1990an, pemerintah Jakarta telah berupaya untuk meningkatkan kelancaran lalu-lintas dengan menerapkan peraturan bahwa kendaraan pribadi yang dikendarai ketika jam sibuk di daerah pusat bisnis kota harus membawa tiga penumpang atau lebih. Hampir semua orang tidak menyukai peraturan "three-in-one" ini, dan orang seringkali mengeluh bahwa peraturan ini justru menciptakan ketidaknyamanan, tanpa mengurangi waktu tempuh. Penelitian kami berupaya untuk mengukur dampak sebenarnya dari peraturan ini.
Untuk mendukung pendapat bahwa kebijakan ini membebani dan tidak efektif, para pengemudi seringkali memberikan contoh bisnis informal penumpang "profesional". Para "joki" ini akan menunggu dekat jalur masuk jalan-jalan Jakarta yang menerapkan sistem three-in-one, dan, dengan upah Rp.15,000 akan menemani pengemudi sehingga kendaraan mereka bisa dianggap mematuhi peraturan. Seorang pengemudi yang membutuhkan dua penumpang tambahan bisa menyewa ibu dan bayinya. Menurut penentang kebijakan ini, kebijakan yang terlihat seperti carpooling justru malah menjauhi hal tersebut.
Pada akhirnya, pemerintah Jakarta memihak para penentang kebijakan ini, dan mengumumkan pada bulan Maret 2016 bahwa peraturan tersebut akan ditangguhkan tanpa batas waktu.
Bagi para peneliti, hal ini memberikan kesempatan emas untuk mengukur dampak kebijakan tersebut sebelum diberlakukan dan segera setelah pembatalannya. Untuk melakukan hal tersebut, kami memantau interface Google Maps setiap sepuluh menit, selama 24 jam sehari. Dengan data lalu-lintas waktu nyata (real time) yang bersumber dari masyarakat secara urun daya (crowd-sourced) untuk setiap rute yang dulunya menerapkan kebijakan tersebut, kami dapat memastikan apa yang terjadi pada arus lalu-lintas setelah kebijakan tersebut ditangguhkan. 
Hasilnya sangat mengejutkan. Terlepas dari apa yang pengemudi – dan pada akhirnya pemerintah – percaya, kebijakan three-in-one sangat efektif untuk mengurangi kemacetan. Data kami menunjukkan bahwa kemacetan lalu-lintas jauh lebih buruk setelah kebijakan ini dibatalkan. Di jalan-jalan Jakarta yang menerapkan kebijakan tersebut, rata-rata kecepatan turun dari 28 kilometer (17.4 mil) per jam menjadi 19 kilometer per jam pada saat jam sibuk di pagi hari, dan dari 21 kilometer per jam menjadi 11 kilometer per jam selama jam sibuk di sore hari.
Terlebih lagi, kami menemukan peningkatan kemacetan di waktu-waktu yang sebelumnya tidak termasuk dalam kebijakan ini, dan secara umum lebih banyak kendaraan yang muncul di jalan-jalan yang tidak terkena peraturan tersebut. Oleh karena itu, menangguhkan kebijakan three-in-one menyebabkan lebih banyak kemacetan dan lebih sedikit carpooling. 
Temuan-temuan ini berdampak pada upaya pengaturan lalu-lintas di kota-kota lain. Misalnya, data kami menunjukkan bahwa pembatasan HOV di Jakarta lebih efektif dibandingkan kebijakan biaya kemacetan yang diterapkan di London dan Delhi. Temuan-temuan kami juga menunjukkan bahwa meskipun terdapat joki, mereka tidak melemahkan dampak dari kebijakan ini.
Ketika megakota terus bermunculan di banyak negara berkembang, strategi seperti pendekatan three-in-one di Jakarta dapat membantu menurunkan tingkat kemacetan. Namun dampaknya hanya akan terasa jika kebijakan dirancang dengan bijak, ditegakkan secara efektif, dan dipelajari dengan baik. Masyarakat akan selalu mencari cara untuk mencurangi peraturan, namun pembuat kebijakan harus mempertimbangkan seluruh bukti yang ada sebelum mereka memutuskan untuk menghapuskan kebijakan yang ada.