Quais são as políticas de tráfego que funcionam melhor para as megacidades?
CAMBRIDGE – A urbanização tem muitas vantagens. Ao juntarem pessoas fisicamente, as cidades inspiram oportunidades de inovação e de incentivo. Elas aproximam os trabalhadores dos postos de trabalho e facilitam a difusão das artes e da cultura. Mas os benefícios da vida urbana são frequentemente acompanhados de custos.
Talvez nenhum dê a sensação de ser mais penoso - e francamente irritante - do que o congestionamento de tráfego. Estradas apinhadas e tráfego parado é sinónimo de tempo perdido e dias úteis reduzidos. E veículos em modo estacionário ainda emitem enormes quantidades de gases de escape, prejudicando o ambiente e a saúde humana.
Muitos governos tentaram desenvolver políticas para reduzir o congestionamento de tráfego, ao tornarem mais dispendioso a condução de um veículo. Desde 2003, Londres tem aplicado sucessivamente uma taxa de congestionamento, enquanto Singapura quer usar a tecnologia GPS para policiar a sua própria estratégia de fixação de preço no congestionamento.
Mas tais políticas são mais difíceis de implementar nos países mais pobres, onde as capacidades tecnológicas e infraestruturas são muitas vezes inexistentes. É por isso que os países em desenvolvimento, normalmente, procuram políticas mais básicas para melhorarem os fluxos de tráfego.
Por exemplo, na Índia, a poluição do ar sufocante em Deli  fez com que o governo experimentasse políticas "par-ímpar": os indivíduos podem conduzir apenas em certos dias, com base nas matrículas dos seus veículos. Mas esta abordagem tem tido um impacto mínimo. Gabriel Kreindler, do Massachusetts Institute of Technology demonstrou que embora a política tenha reduzido ligeiramente o congestionamento, os condutores contornavam a lei ao trocarem de veículo. Os vendedores também começaram a vender matrículas antigas para que os condutores pudessem alterar a identificação, conforme necessário.
Infelizmente, a Índia não aprendeu com a experiência de outros países. Uma investigação de Lucas Davis, da Universidade da Califórnia, Berkeley, já tinha revelado que uma política semelhante, implementada na Cidade do México em 1989, não tinha reduzido a poluição do ar – o objetivo pretendido – ou diminuído significativamente o congestionamento de tráfego. Tal como em Deli, também as famílias na Cidade do México encontraram inúmeras maneiras de contornar as leis.
Introductory Offer: Save 30% on PS Digital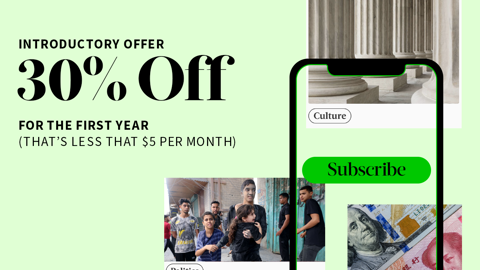 Introductory Offer: Save 30% on PS Digital
Subscribe now to gain greater access to Project Syndicate – including every commentary and our entire On Point suite of subscriber-exclusive content – starting at less than $5 per month.
Com estes fracassos documentados em mente, trabalhei com colegas para estudar políticas que possam ser mais eficazes. Com Benjamin Olken e Kreindler, do MIT, examinámos o impacto em Jacarta, Indonésia, da política generalizada das restrições para veículos de maior lotação (VML), que limitam as circulações com base no número de passageiros num carro.
Jacarta tem alguns dos piores engarrafamentos de trânsito do mundo. Desde o início da década de 1990, o governo de Jacarta tem procurado melhorar os fluxos de tráfego com uma lei que estipula que os carros privados que circulem nas horas de ponta, no distrito financeiro central da cidade têm de ter três ou mais passageiros. Quase toda a gente desprezava esta política de "três-em-um" e as pessoas queixavam-se muitas vezes que ela criou ainda mais inconvenientes, sem reduzir o tempo gasto na estrada. A nossa investigação procurou quantificar o impacto real da política.
Em defesa da visão de que a medida política era onerosa e ineficiente, os condutores muitas vezes denunciavam um negócio informal de conseguir passageiros "profissionais". Estes "jóqueis" ficavam à espera perto dos pontos de entrada das estradas três-em-um de Jacarta e, por cerca de 15 mil rupias (1,10 dólares), acompanhavam os condutores para que os seus veículos estivessem em conformidade. Condutores que viajassem sozinhos e que precisassem de mais dois ocupantes, poderiam contratar uma mãe e o bebé dela. De acordo com os opositores da política, o que parecia ser uma partilha de boleias era uma evasão às mesmas.
Finalmente, o governo de Jacarta tomou partido dos opositores da política, anunciando em março de 2016 que as leis iriam ser canceladas por tempo indefinido.
Para os investigadores, isto criou uma oportunidade de ouro para medir o impacto de uma medida política antes da sua adoção e imediatamente após a sua anulação. Para isso, consultámos a interface do Google Maps a cada dez minutos, 24 horas por dia. Com esses dados de tráfego em tempo real fornecidos pela população, de cada rota anteriormente sob restrição, conseguimos apurar o que aconteceu com os fluxos de tráfego, depois de a medida política ter sido cancelada.
Os resultados foram surpreendentes. Apesar do que os condutores – e, em algum momento, o governo – acreditavam, a política três-em-um foi altamente eficaz na redução do congestionamento. Os nossos dados mostraram que o congestionamento de tráfego piorou significativamente após a medida ter sido anulada. Nas estradas regulamentadas de Jacarta, a velocidade média caiu dos 28 quilómetros (17,4 milhas) por hora para os 19 quilómetros por hora, durante a hora de ponta, de manhã, e dos 21 quilómetros por hora para os 11 quilómetros por hora durante a hora de ponta, no final do dia.
Além disso, encontrámos aumentos no tráfego em alturas do dia que anteriormente não eram controladas e mais veículos a aparecer em estradas não controladas em geral. Assim, a suspensão da política três-em-um produziu mais tráfego e menos partilha de boleias.
Estes resultados têm implicações nas medidas de controlo de tráfego noutras cidades. Por exemplo, os nossos dados sugerem que as restrições para VML em Jacarta foram mais eficazes do que a fixação de um preço no congestionamento de Londres ou do que a política par-ímpar de Deli. Os resultados também sugerem que embora os "jóqueis" de Jacarta fossem uma presença visível, não enfraqueciam o efeito da medida.
Uma vez que as megacidades continuam a emergir em muitos países em desenvolvimento, estratégias como a abordagem três-em-um em Jacarta podem ajudar a reduzir o congestionamento. Mas só poderão proporcionar benefícios se forem elaboradas sabiamente, aplicadas eficazmente e bem estudadas. As pessoas sempre irão tentar contornar os regulamentos, mas os governantes têm de examinar todos os elementos antes de decidirem avançar.