Jaká dopravní opatření fungují nejlépe v megaměstech?
CAMBRIDGE – Urbanizace má mnoho výhod. Tím, že sbližuje lidi fyzicky, inspirují města inovace a stimulují příležitosti. Pracovníky přibližují práci a usnadňují pronikání umění a kultury. Výhody městského života jsou však často provázeny svou cenou.  
Možná nic není tak tíživé – a naprosto nesnesitelné – jako dopravní zácpa. Plné silnice a na sobě nalepené nárazníky vozidel znamenají plýtvání časem a kratší pracovní dny. A i nehybná vozidla stále produkují obrovské množství výfukových plynů, ničících životní prostředí a lidské zdraví.
Mnoho vlád se snažilo přijít s opatřeními snižujícími dopravní zácpy tím, že zdražili pobyt za volantem vozidla. Londýn od roku 2003 úspěšně aplikuje poplatek za přetížení, zatímco Singapur chce použít GPS technologii k dohledu nad vlastní strategií pro zpoplatňování zácp .
Takováto opatření je však obtížnější zavádět v chudších zemích, kde mnohdy chybí technologické schopnosti a infrastruktura. Proto obvykle rozvojové země volí více základní opatření ke zlepšení dopravních toků.
Kupříkladu dusivé znečištění ovzduší v Dillí v Indii vedlo vládu k experimentu "sudá-lichá": lidé mohou jezdit vozem pouze některé dny podle čísel na poznávacích značkách. Tento přístup měl však minimální dopad. Gabriel Kreindler z Massachusetts Institute of Technology ukázal, že zatímco toto opatření nepatrně snížilo zácpy, obešli ho řidiči tím, že přesedli do jiných vozidel. Obchodníci také začali prodávat staré značky, takže řidiči mohli měnit značky, kdy potřebovali.
Indie se bohužel nepoučila ze zkušeností jiných zemí. Výzkum Lucase Davise z University of California v Berkeley již ukázal, že obdobná politika, přijatá v roce 1989 v Mexiku, znečištění vzduchu nesnížila – což byl zamýšlený cíl – ani výrazněni neuvolnila dopravní zácpy. Stejně jako v Dillí si domácnosti v Mexico City našly mnohé cesty, jak pravila obejít.
Holiday Sale: Save $50 on all new PS subscriptions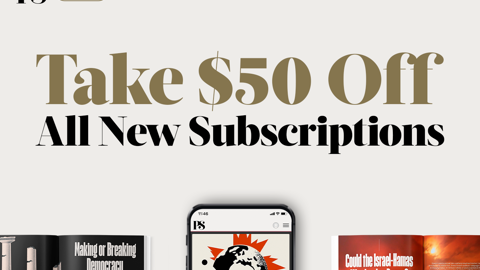 Holiday Sale: Save $50 on all new PS subscriptions
Subscribe now to gain greater access to Project Syndicate – including every commentary and our entire On Point suite of subscriber-exclusive content – starting at just $34.99.
S těmito chybami na paměti jsem s kolegy pracoval na studiu opatření, která by mohla být efektivnější. S Benjaminem Olkenem a Kreindlerem z MIT jsme zkoumali v indonéské Jakartě dopad rozšířené politiky "vozidla s velkým obsazením" (HOV), která omezuje cestování podle obsazenosti vozidel.
Jakarta má jedny z nejhorších dopravních kalamit na světě. Od raných 90. let se jakartská vláda snažila zlepšit dopravní tok pravidlem, že soukromá vozidla řízená během dopravní špičky v centru města musí být obsazena třemi nebo více pasažéry. Prakticky každý tímto pravidlem "tři v jednom" opovrhoval a lidé si často stěžovali, že vytvořilo další nespokojenost, aniž by snížilo časy strávené na cestě. Náš výzkum se snažil kvantifikovat reálné dopady této politiky.
Při obraně pozice, že tato politika byla omezující a neefektivní, využívali mnohdy řidiči "profesionální" pasažéry. Tito "žokejové" čekali poblíž vjezdů do Jakarty s kontrolními body "tři v jednom" a za zhruba 15 000 rupií (1,1 dolaru) jeli s řidičem, aby tak jeho vůz vyhověl pravidlům. Osamělí řidiči, co potřebovali dva pasažéry, si mohli pronajmout matku s dítětem. Podle odpůrců této politiky bylo to, co se tvářilo jako sdílení vozidel, jeho cíleným vyhýbáním.
Jakartská vláda nakonec souhlasila s odpůrci tohoto opatření a v dubnu 2016 ohlásila, že je pravidlo zrušeno a to na dobu neurčitou.
Pro výzkumníky to znamenalo zlatou příležitost v analyzování dopadu opatření před jeho přijetím a ihned po jeho zrušení. Za tímto účelem jsme každých deset minut kontrolovali Google Maps, 24 hodin denně. Díky datům o dopravě v reálném čase pro každou trasu, která byla předtím omezena, jsme byli schopni zjistit, co se stalo s dopravními toky poté, co byla opatření zrušena.
Výsledky byly neuvěřitelné. Navzdory tomu, co si řidiči – a nakonec i vláda – mysleli, byla politika tři v jednom ve snižování dopravních zácp velice efektivní. Naše údaje ukázaly, že se dopravní zácpy výrazně zvýšily poté, co byla tato politika zrušena. Na regulovaných silnicích Jakarty klesla průměrná rychlost z 28 km/h na 19 km/h během ranní špičky a z 21km/h na 11km/h během večerní špičky.
Navíc jsme zaznamenali nárůst dopravy v době, která předtím regulovaná nebyla a obecně větší množství vozidel na cestách. Tím pádem zrušení pravidla tři v jednom způsobilo větší provoz a méně sdílení vozidel.
Tato zjištění mají důsledky pro opatření na kontrolu dopravy v dalších městech. Naše údaje například naznačují, že HOV omezení v Jakartě byla efektivnější, než Londýnské zpoplatňování zácp, či přístup sudá-lichá v Dillí. Zjištění také svědčí o tom, že i když jakartští "žokejové" byli viditelně přítomní, neoslabili efekt dopravního omezení.
S rostoucími megaměsty v mnoha rozvojových zemích mohou opatření jako je jakartské tři v jednom pomoci snížit zácpy. Uspět však mohou pouze tehdy, pokud budou navrženy moudře, efektivně zavedeny a dobře studovány. Lidé budou vždy hledat cestu, jak obejít pravidla, a politici musí zvážit všechny argumenty, než se rozhodnou jít jinou cestou.