Welk verkeersbeleid werkt het beste voor megasteden?
CAMBRIDGE – Verstedelijking kent veel voordelen. Door mensen fysiek samen te brengen inspireren steden innovatie en voeden ze kansen. Ze brengen werknemers dichterbij hun werk en faciliteren de diffusie van kunst en cultuur. Maar de voordelen van het stedelijke leven worden vaak van kosten vergezeld.
Wellicht geen hiervan voelt meer belastend – en leidt tot regelrechte razernij – dan files. Overvolle wegen en bumper-aan-bumper verkeer betekenen tijd die verloren gaat en werkdagen die korter worden. En stationair draaiende voertuigen stoten nog steeds grote hoeveelheden uitlaatgassen uit, wat het milieu en de menselijke gezondheid schaadt.
Veel overheden hebben geprobeerd beleid te ontwikkelen om verkeersopstoppingen te voorkomen door achter het stuur stappen duurder te maken. Sinds 2003 heeft Londen met succes een file-tolheffing ingevoerd, terwijl Singapore GPS-technologie wil gebruiken om zijn eigen strategie voor het belasten van dichtslibbing te overzien.
Maar dit soort beleid is in armere landen, waar technologische capaciteit en infrastructuur vaak ontbreken, lastiger te implementeren. Daarom zoeken ontwikkelingslanden meestal naar een basaler beleid om verkeersstromen in goede banen te leiden.
In India bijvoorbeeld heeft de verstikkende luchtvervuiling in New Delhi geleid tot overheidsexperimenten met 'even-oneven' beleid: mensen mogen alleen op bepaalde dagen rijden, gebaseerd op de getallen op hun nummerbord. Maar deze aanpak heeft minimaal effect gesorteerd. Gabriel Kreindler van het Massachusetts Institute of Technology heeft laten zien dat alhoewel het beleid de dichtslibbing licht reduceerde chauffeurs de regel omzeilden door van andere voertuigen gebruik te maken. Ook begonnen handelaars oude kentekenplaten te verkopen zodat chauffeurs ze naar behoeven konden verwisselen.
Jammer genoeg heeft India niet van de ervaringen van andere landen geleerd. Onderzoek door Lucas Davis van de University of California, Berkeley had al eerder aangetoond dat overeenkomstig beleid, geïmplementeerd in Mexico City in 1989, de luchtvervuiling niet verminderde – de belangrijkste doelstelling – of de verstopping significant reduceerde. Net zoals in Delhi vonden huishoudens in Mexico City talloze manieren om de regels te omzeilen.
Introductory Offer: Save 30% on PS Digital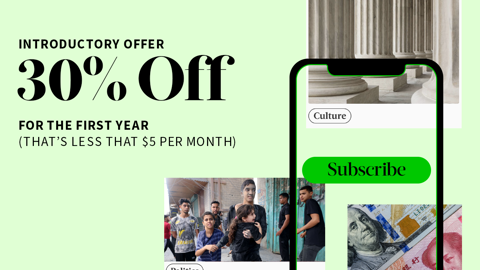 Introductory Offer: Save 30% on PS Digital
Subscribe now to gain greater access to Project Syndicate – including every commentary and our entire On Point suite of subscriber-exclusive content – starting at less than $5 per month.
Met deze gedocumenteerde mislukkingen in het achterhoofd heb ik er met collega's aan gewerkt om beleid te bestuderen dat wellicht effectiever kan werken. Met Benjamin Olken en Kreindler van MIT onderzochten we de impact van het in Jakarta algemene beleid van bepalingen voor zogenoemde high occupance vehicles (HOV's), die het verkeer limiteren gebaseerd op het aantal passagiers per voertuig.
Jakarta is een van de meest dichtgeslibde steden ter wereld. Sinds de vroege jaren '90 heeft de overheid in Jakarta geprobeerd de verkeersstromen te verbeteren met een regel dat private voertuigen die tijdens de spits in het central business district rijden drie of meer passagiers moeten bevatten. Ongeveer iedereen verachtte deze drie-in-een politiek en mensen klaagden vaak dat deze verder ongemak veroorzaakte zonder de tijd op de weg te verminderen. Ons onderzoek had als oogmerk de ware impact van dit beleid te kwantificeren.
Om de visie te verdedigen dat het beleid belastend en ineffectief zou zijn wezen chauffeurs vaak op een informele industrie die professionele 'passagiers' inzette. Deze 'jockeys' posteerden zich bij de toegang tot de drie-in-een wegen van Jakarta om voor ongeveer 15.000 roepie (90 eurocent) reizigers vergezellen zodat hun voertuig toegelaten zou worden. Eenzame chauffeurs die twee extra passagiers nodig hadden konden een moeder en een baby huren. Volgens de tegenstanders van het beleid was wat er als carpoolen uitzag juist het ontwijken ervan.
Uiteindelijk gaf het bestuur in Jakarta de tegenstanders gelijk en kondigde in 2016 aan dat de regels voor onbepaalde tijd werden opgeschort.
Voor onderzoekers creëerde dit een uitgelezen mogelijkheid om de impact van een beleid te meten wanneer het werking was en meteen nadat het werd ingetrokken. Om dat te doen raadpleegden we 24 uur per dag om de tien minuten een Google Maps interface. Met deze realtime gecrowdsourcete data voor iedere route die eerder gereguleerd was waren we in staat om vast te leggen wat er gebeurde met verkeersstromen nadat het beleid werd opgeheven.
De uitkomsten waren verrassend. In tegenstelling tot wat weggebruikers – en uiteindelijk de overheid – geloofden was het drie-in-een beleid zeer effectief in het terugdringen van files. Onze data lieten zien dat de verkeerschaos aanzienlijk verergerde nadat het beleid werd ingetrokken. Op de gereguleerde wegen van Jakarta daalden de gemiddelde snelheden van 28 kilometer per uur naar 19 kilometer per uur tijdens de ochtendspits, en van 21 kilometer naar 11 kilometer per uur tijdens de avondspits.
Bovendien registreerden we meer verkeer op tijden die eerder niet gereguleerd waren, en verschenen er in het algemeen meer auto's op niet-gereguleerde wegen. Dus het intrekken van het drie-in-een beleid produceerde meer verkeer en minder carpooling.
Deze bevindingen hebben gevolgen voor maatregelen voor verkeerscontrole in andere steden. Onze data impliceren bijvoorbeeld dat de HOV-bepalingen voor Jakarta effectiever waren dan de file-heffing in Londen of de even-oneven politiek in Delhi. Deze bevindingen suggereren dan ook dat alhoewel de 'jockeys' in Jakarta zeer zichtbaar aanwezig waren, ze het effect van beleid uiteindelijk niet ondermijnden.
Waar in veel ontwikkelingslanden megasteden blijven opkomen kunnen strategieën zoals de drie-in-een benadering van Jakarta de verkeerschaos helpen verzachten. Maar deze kunnen alleen maar voordeel weten te bieden wanneer ze slim ontworpen worden, effectief uitgevoerd, en goed geëvalueerd. Mensen zullen altijd naar manieren blijven zoeken om de regelgeving te omzeilen, maar beleidsmakers moeten eerst alle kennis waarover ze beschikken in overweging nemen voordat ze beslissen een afslag te nemen.
Vertaling Melle Trap