La elección de Trump sobre cambio climático
WASHINGTON, DC – Planificar. Esa es la clave para una acción militar exitosa -y, en muchos sentidos, para el éxito en general- y los Marines de Estados Unidos como yo se enorgullecen de ello. Pero si uno pasó 30 años en el ejército, como es mi caso, sabe que un plan efectivo no puede ser estático; los ambientes operativos cambian, muchas veces de maneras sorprendentes e inesperadas. La victoria de Donald Trump en la elección presidencial de Estados Unidos a comienzos de este mes constituye ese tipo de cambio.
Puede pasar mucho tiempo antes de que entendamos plenamente el nuevo entorno operativo. Pero debemos empezar a hacer ajustes -y seguir ajustando en tanto nuevos datos salgan a la luz-. De otra manera, corremos el riesgo de volvernos vulnerables a amenazas estratégicas serias -la mayor de las cuales probablemente sea el cambio climático.
El incremento de la temperatura de la superficie de la Tierra representa un giro fundamental en el entorno operativo global, tanto desde un punto de vista económico como militar. No es simplemente que algunas llamadas "elites" piensen que el clima se va a volver un poco más cálido. El cambio climático no es trivial; tampoco lo son sus implicancias para la seguridad.
El cambio climático es lo que nosotros en el ejército llamamos un "multiplicador de amenazas". Su conexión con el conflicto no es lineal. Más bien, intensifica y complica los riesgos existentes para la seguridad, aumentado la frecuencia, la escala y la complejidad de las misiones futuras.
La urgencia de la amenaza climática crece a pasos acelerados. El cambio climático ya está expandiendo el alcance de las operaciones militares -la Marina y el Guardia Costera de Estados Unidos están evaluando nuevas misiones en el Ártico-. Huracanes, tifones y sequías más intensos hacen crecer la demanda de respuestas humanitarias asistidas por el ejército, particularmente en el Pacífico.
Un clima cada vez más extremo está reformulando los patrones de inmigración, la cantidad de gente desplazada (ya en niveles récord a nivel mundial) aumentará y la competencia por recursos esenciales (como agua, alimentos y energía) crecerá. Estos efectos serán especialmente desestabilizadores en situaciones que ya son volátiles, exacerbando desafíos como una gobernancia débil, una desigualdad económica y tensiones sociales -y generando conflictos verdaderamente tóxicos-. Esta es la razón por la que consideramos al cambio climático "un acelerador de la inestabilidad".
Introductory Offer: Save 30% on PS Digital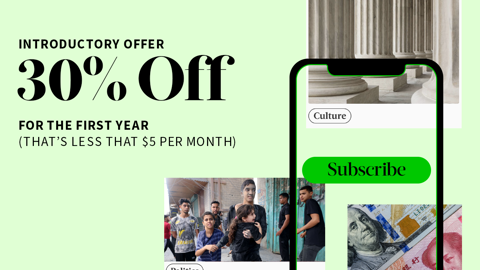 Introductory Offer: Save 30% on PS Digital
Subscribe now to gain greater access to Project Syndicate – including every commentary and our entire On Point suite of subscriber-exclusive content – starting at less than $5 per month.
Pero no lo crean sólo porque lo digo yo. Todo el establishment de seguridad nacional de Estados Unidos es claro al respecto. En verdad, el ejército estadounidense ha reconocido el cambio climático como un riesgo importante para la seguridad desde hace más de una década, lo que lo convirtió en un líder mundial en este frente. La Estrategia de Seguridad Nacional del año pasado reiteraba esta visión, identificando el cambio climático como el riesgo estratégico más importante para los intereses de Estados Unidos, junto con factores como el terrorismo, la crisis económica y la proliferación de armas de destrucción masiva.
Estas no son palabras vacías. El ejército de Estados Unidos durante mucho tiempo ha integrado el cambio climático en su planificación. Después de todo, las peores fallas de seguridad -por ejemplo, el ataque japonés a Pearl Harbor, que arrastró a Estados Unidos a la Segunda Guerra Mundial, y los atentados terroristas del 11 de septiembre de 2001- tienden a originarse en una preparación inadecuada.
En base a esta lección, durante la administración del presidente George W. Bush se sancionó legislación que les exige a todas las agencias de defensa de Estados Unidos que consideren los efectos del cambio climático en el desarrollo de políticas estratégicas futuras. En los últimos cuatro años, el Departamento de Defensa ha difundido una serie de directivas para que la preparación para el cambio climático esté en el centro de cómo hacemos negocios.
Es demasiado pronto para decir qué hará la administración Trump en lo que concierne al cambio climático. En el recorrido de campaña, prometió deshacer algunas políticas climáticas clave, amenazando inclusive con renunciar al acuerdo climático de París. Es de vital importancia que él y su gabinete reconozcan que cumplir con su promesa sería extremadamente cortoplacista.
La verdad es que lo mejor para Estados Unidos, en términos tanto de seguridad como de la economía, sigue siendo mantenerse encaminados hacia un futuro más limpio. La revolución de las energías limpias ya ha generado empleos, dinero e industria para las regiones rurales de Estados Unidos. Es una fuente de oportunidades incalculable. ¿Y acaso identificar la oportunidad no es una de las mayores fortalezas de Estados Unidos?
El entorno operativo económico cambiante reafirma estas oportunidades. China, India y otras economías emergentes están en carrera para ser la superpotencia de la energía limpia global; no sería beneficioso para Estados Unidos quedar rezagado. Si Estados Unidos va a ser grande, como prometió Trump, necesita construir industrias más orientadas al futuro que puedan competir globalmente -y que ofrezcan empleos a los trabajadores norteamericanos.
Es más, la administración Trump necesitará seguir el trabajo del ejército de Estados Unidos y crear una estrategia de seguridad nacional más resiliente. El Proyecto de Seguridad de Estados Unidos, que presido, aspira a ofrecerle a la administración Trump asesoramiento y soluciones relevantes. También llamaremos a la administración para hacerla responsable si no logra proteger los intereses estadounidenses como corresponda.
Ignorar las amenazas podría funcionar en la política, pero no funciona en la seguridad. Negar la realidad del cambio climático no lo hará desaparecer; por el contrario, erosionará a la economía y expondrá a Estados Unidos a serios riesgos. Eso podría equivaler a la imposibilidad por parte de Trump de cumplir con una de sus responsabilidades más importantes como presidente: garantizar la seguridad del pueblo norteamericano.
Los riesgos estratégicos serios no pueden ser un juguete político. La amenaza del cambio climático no se ubica cuidadosamente de uno u otro lado de la división entre izquierda y derecha; es -y debe seguir siendo- parte de la planificación estratégica de Estados Unidos. Cualquiera que haya estado involucrado en este tipo de planificación sabe que no podemos prepararnos solamente para las guerras que queremos librar; debemos prepararnos para las guerras que vengan, nos guste o no.