Trump's Choice on Climate Change
For many, Donald Trump's victory in the US presidential election was an ambush, and it may be a long time before we understand fully the new operating environment. But if we do not begin adjusting the plan, we risk opening ourselves up to serious strategic threats – the gravest of which is likely to be climate change.
WASHINGTON, DC – Planning. It is the key to successful military action – and, in many ways, to success in general – and United States Marines like me pride ourselves on it. But if you've spent 30 years in the military, as I have, you know that an effective plan cannot be static; operating environments change, often in surprising or unexpected ways. Donald Trump's victory in the US presidential election earlier this month constitutes just such a change.
It may be a long time before we fully understand the new operating environment. But we must begin adjusting – and continue adjusting as new facts come to light. Otherwise, we risk becoming vulnerable to serious strategic threats – the gravest of which is likely to be climate change.
The increase in the Earth's surface temperature represents a fundamental shift in the global operating environment, both economically and militarily. It is not just that some so-called "elites" think that the weather is going to warm up a bit. Climate change is not trivial; nor are its security implications.
Climate change is what we in the military call a "threat multiplier." Its connection to conflict is not linear. Rather, it intensifies and complicates existing security risks, increasing the frequency, scale, and complexity of future missions.
The urgency of the climate threat is growing quickly. Climate change is already expanding the scope of military operations, with the US Navy and Coast Guard assessing new missions in the Arctic. More intense hurricanes, typhoons, and droughts are increasing the demand for military-assisted humanitarian responses, most notably in the Pacific.
As increasingly extreme weather reshapes migration patterns, the number of displaced people (already at record highs worldwide) will rise, and competition for essential resources (such as water, food, and energy) will increase. These effects will be particularly destabilizing in already-volatile situations, exacerbating challenges like weak governance, economic inequality, and social tensions – and producing truly toxic conflicts. That is why we call climate change "an accelerant of instability."
Introductory Offer: Save 30% on PS Digital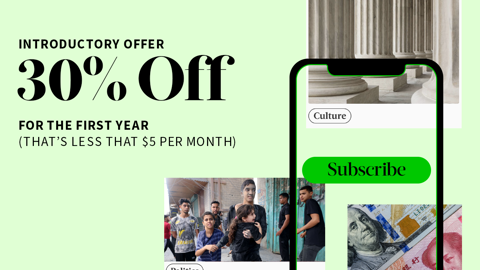 Introductory Offer: Save 30% on PS Digital
Subscribe now to gain greater access to Project Syndicate – including every commentary and our entire On Point suite of subscriber-exclusive content – starting at less than $5 per month.
Don't take my word for it. America's entire national security establishment is clear on this. In fact, the US military has recognized climate change as a major security risk for more than a decade, making it a world leader on this front. Last year's National Security Strategy reiterated this view, identifying climate change as a top-level strategic risk to US interests, alongside factors like terrorism, economic crisis, and the proliferation of weapons of mass destruction.
These are not empty words. The US military has long been integrating climate change into our planning. After all, the worst security failures – for example, the Japanese attack on Pearl Harbor, which dragged the US into World War II, and the September 11, 2001, terrorist attacks – tend to arise from inadequate preparation.
Reflecting this lesson, during President George W. Bush's administration, legislation was enacted to require all US defense agencies to consider the effects of climate change in future strategic policy development. In the last four years, the Department of Defense has released a series of directives that put climate-change preparedness at the center of how we do business.
It is too early to say what the Trump administration will do when it comes to climate change. On the campaign trail, he promised to undo some key climate policies, even threatening to back out of the Paris climate agreement. It is critically important that he and his cabinet recognize that to follow through on his promise would be extremely shortsighted.
The truth is that it is in America's best interest, in terms of both security and the economy, to remain on the path toward a cleaner future. Already, the clean-energy revolution has brought jobs, money, and industry to rural America. It is a source of untold opportunities. And isn't identifying opportunity one of America's great strengths?
The shifting economic operating environment bolsters these opportunities. China, India, and other emerging economies are racing to be the global clean-energy superpower; it would not be in America's interest to be left behind. If America is to be great, as Trump has promised, it needs to build more future-oriented industries that can compete globally – and that can provide jobs to American workers.
Moreover, Trump's administration will need to continue the US military's work and create a more resilient national security strategy. The American Security Project, of which I am CEO, looks forward to providing the Trump administration with relevant advice and solutions. We will also call the administration to account if it fails to protect US interests adequately.
Ignoring threats might work in politics, but it does not work in security. Denying the reality of climate change will not make it go away; rather, it will erode the economy and expose the US to serious risks. That would amount to a failure by Trump to fulfill one of his most important responsibilities as president: ensuring the security of the American people.
Serious strategic risks cannot be a political plaything. The threat of climate change does not sit neatly on either side of the left-right divide; it is – and must remain – part of US strategic planning. Anyone who has been involved in such planning knows that we cannot prepare only for the wars we want to fight; we must prepare for the wars that will come, whether we like it or not.