Trumpova volba v otázce klimatických změn
WASHINGTON, DC – Plánování. Je klíčem k úspěšné vojenské akci – a v mnoha ohledech i k celkovému úspěchu – a příslušníci Námořní pěchoty Spojených států, jako jsem já, se jím rádi pyšní. Pokud jste však stejně jako já strávili 30 let v armádě, pak víte, že účinný plán nemůže být statický; operační prostředí se mění, často i překvapivými či nečekanými způsoby. Vítězství Donalda Trumpa v listopadových prezidentských volbách v USA představuje právě takovou změnu.
Možná potrvá ještě dlouho, než toto nové operační prostředí plně pochopíme. Musíme se však začít přizpůsobovat – a pokračovat v tom podle toho, jak budou vycházet na světlo nová fakta. Jinak nám hrozí riziko, že se staneme zranitelnými vůči vážným strategickým hrozbám – z nichž nejtěžší jsou pravděpodobně změny klimatu.
Vzestup teplot na povrchu zeměkoule představuje zásadní změnu globálního operačního prostředí, a to z ekonomického i vojenského hlediska. Není to prostě tak, že si jen některé takzvané "elity" myslí, že počasí teď bude trochu teplejší. Klimatické změny nejsou triviální záležitost a jejich bezpečnostní dopady také ne.
Změny klimatu představují to, čemu v armádě říkáme "multiplikátor hrozby". Jejich souvislost s konfliktem není lineární. Spíše zintenzivňují a komplikují stávající bezpečnostní rizika a zvyšují četnost, rozsah a složitost budoucích misí.
Naléhavost klimatických změn rychle roste. Už dnes rozšiřují záběr vojenských operací, kdy americké námořnictvo a pobřežní stráž vyhodnocují nové mise do Arktidy. Intenzivnější hurikány, tajfuny a sucha zase zvyšují poptávku po humanitárních reakcích s vojenskou asistencí, a to zejména v Pacifiku.
Stále extrémnější počasí mění migrační schémata, takže počet přesídlených osob (který je již dnes na celém světě rekordně vysoký) dále poroste a zvýší se také soupeření o základní zdroje (jako jsou voda, potraviny a energie). Tyto efekty budou obzvláště destabilizující v situacích, které jsou už dnes volatilní, zvýrazní problémy spojené se slabým vládnutím, ekonomickou nerovností i sociálním napětím a vytvoří vskutku toxické konflikty. Proto označujeme klimatické změny za "katalyzátor nestability".
Introductory Offer: Save 30% on PS Digital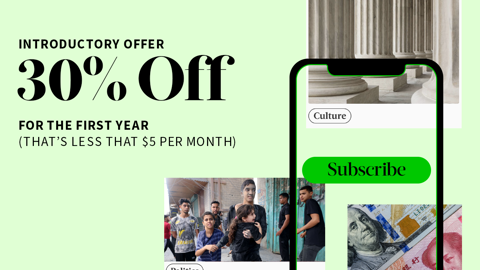 Introductory Offer: Save 30% on PS Digital
Subscribe now to gain greater access to Project Syndicate – including every commentary and our entire On Point suite of subscriber-exclusive content – starting at less than $5 per month.
A neříkám to jen já. Celý národně-bezpečnostní aparát Spojených států hovoří jasnou řečí. Americká armáda považuje klimatické změny za významné bezpečnostní riziko už více než deset let a je v této oblasti světovým lídrem. Loňská Strategie národní bezpečnosti tento názor jen zopakovala, když označila klimatické změny za vrcholné strategické riziko pro americké zájmy – vedle faktorů, jako jsou terorismus, hospodářská krize nebo šíření zbraní hromadného ničení.
Nejsou to jen prázdná slova. Americká armáda už dlouho začleňuje klimatické změny do svého plánování. Nejhorší bezpečnostní selhání – například japonský útok na Pearl Harbor, který zavlekl USA do druhé světové války, nebo teroristické útoky z 11. září – jsou koneckonců důsledkem nedostatečné přípravy.
Vzhledem k tomuto ponaučení byl během administrativy prezidenta George W. Bushe schválen zákon, který vyžaduje, aby všechny americké obranné agentury zohledňovaly při vývoji budoucích strategií účinky klimatických změn. Ministerstvo obrany vydalo v posledních čtyřech letech řadu směrnic, jež stavějí připravenost na klimatické změny do těžiště činnosti.
Je ještě příliš brzy říkat, co v oblasti klimatických změn učiní Trumpova administrativa. Během kampaně Trump sliboval, že zruší některé klíčové klimatické politiky, a dokonce pohrozil vycouváním z pařížské klimatické dohody. Je životně důležité, aby si on i jeho kabinet uvědomili, že naplnění tohoto slibu by bylo mimořádně krátkozraké.
Pravda je taková, že setrvat na cestě k čistší budoucnosti je v nejlepším zájmu Ameriky, a to z bezpečnostního i ekonomického hlediska. Revoluce v oblasti čisté energie už dnes přinesla do venkovské Ameriky pracovní místa, peníze a průmysl. Je to zdroj nevídaných příležitostí. A není nacházení příležitostí jednou z nejsilnějších stránek Ameriky?
Měnící se ekonomické operační prostředí tyto příležitosti podporuje. Čína, Indie i další rozvíjející se ekonomiky se předhánějí ve snaze stát se globální supervelmocí čisté energie; zůstat pozadu by nebylo v americkém zájmu. Má-li být Amerika velká, jak slíbil Trump, potřebuje budovat průmyslové sektory orientované do budoucna, které dokážou obstát v globální konkurenci – a poskytovat pracovní místa americkým zaměstnancům.
Kromě toho bude Trumpova administrativa muset pokračovat v práci americké armády a vytvořit pružnější strategii národní bezpečnosti. Organizace American Security Project, jejímž jsem generálním ředitelem, se těší na to, až bude moci Trumpově administrativě poskytnout příslušné rady a řešení. A pokud naopak administrativa dostatečně neochrání americké zájmy, budeme ji volat k zodpovědnosti.
Ignorování hrozeb možná funguje v politice, ale v bezpečnostní oblasti nikoliv. Popíráním reality klimatických změn tyto změny neodvrátíme; místo toho rozleptají ekonomiku a vystaví USA vážným rizikům. To by znamenalo Trumpovo selhání v jedné z jeho nejvýznamnějších prezidentských zodpovědností: zajistit bezpečnost amerického lidu.
Závažná strategická rizika nemohou být politickou hračkou. Hrozba klimatických změn dopadá na obě strany klasického pravolevého spektra; představuje součást amerického strategického plánování – a musí jí zůstat. A každý, kdo se takového plánování účastní, ví, že se nemůžeme připravovat jen na války, které sami chceme vést; musíme se připravovat i na války, jež přijdou bez ohledu na to, zda se nám to líbí, nebo ne.
Z angličtiny přeložil Jiří Kobělka.