De Japanse regering moet de steenkool loslaten
OSLO – Na de troonsafstand van keizer Akihito heeft Japan bekendgemaakt dat het nieuwe keizerlijke tijdperk Reiwa ("prachtige harmonie") genoemd zou worden. Maar als het Reiwa-tijdperk zijn naam waar wil maken, moet de Japanse regering het voorbeeld volgen van de energiebeleggers en de nutsbedrijven in het land, en uit de steenkool stappen om op duurzame energiebronnen over te gaan.
De keuze tussen het de komende decennia blijven verspillen van kapitaal aan milieuvervuilende steenkool en het inluiden van een nieuw tijdperk van schone energie, dat gebruikmaakt van Japans grote potentieel op het gebied van wind- en zonne-energie, zou geen hoofdbrekens moeten kosten. Er is telkens weer aangetoond dat de technologie om koolstof uit de lucht te halen nog op geen enkele manier zo ver is om voor 'schone' steenkool te kunnen zorgen. Zelfs met de meest efficiënte kolencentrales zouden we de internationaal overeengekomen emissiedoelstellingen niet halen, met verwoestende gevolgen voor de planeet en het menselijk welzijn.
Maar krachtige Japanse lobbygroeperingen, verbonden aan het Keidanren-conglomeraat, blijven vechten voor steenkool. En de Japanse regering lijkt te buigen voor de druk: momenteel is Japan het enige G7-land dat de opwekkingscapaciteit van zijn kolencentrales uitbreidt, met grofweg 45 nieuwe kolencentrales in de pijplijn vanaf 2017. Bovendien behoort Japan, samen met China en Zuid-Korea, tot de grootste financiers van buitenlandse steenkoolprojecten.
Maar ook al blijft de Japanse regering plannen maken voor een op steenkool gebaseerde toekomst en blijft zij de mythes over schone steenkool rondbazuinen, de particuliere beleggers van het land wijzen steenkool in toenemende mate van de hand. De mijnbouwgiganten Mitsui & Co. en Sojitz hebben het goede voorbeeld gegeven: in 2016 zijn ze begonnen hun nieuwe investeringen in steenkool te beperken, onder verwijzing naar duurzaamheidsoverwegingen en milieuzorgen op de langere termijn. Recenter heeft Sojitz zijn plannen bekendgemaakt voor desinvesteringen uit steenkoolprojecten.
Zoals het Instituut voor Energie-economie en Financiële Analyse heeft aangetoond, heeft deze transitie van steenkool naar duurzame energiebronnen vorig jaar aanzienlijk aan vaart gewonnen. Drie van Japans grootste verzekeringsmaatschappijen – Dai-ichi Life, Nippon Life en Meiji Yasuda Life – hebben aangekondigd niet langer polissen te willen uitschrijven voor steenkoolprojecten. Sumitomo Mitsui Trust Bank werd de eerste Japanse bank die de kredieten voor nieuwe kolencentrales waar ook ter wereld discontinueerde, terwijl andere grote banken nieuwe beperkingen van dergelijke financieringen hebben geïntroduceerd. En in december heeft Mitsubishi Corporation zijn belang in twee Australische kolenmijnen verkocht, waardoor het concern nu helemaal uit de kolensector is gestapt.
Sindsdien hebben diverse nutsbedrijven – waaronder Chugoku Electric Power, JFE Steel, Kyushu Electric Power, Tokyo Gas, Idemitsu Kosan en nog onlangs Osaka Gas – hun plannen  om kolencentrales te bouwen ingetrokken. Van de vijftig nieuwe eenheden die in 2012 gepland waren, zijn er de afgelopen twee jaar dertien geschrapt.
Subscribe to PS Digital Now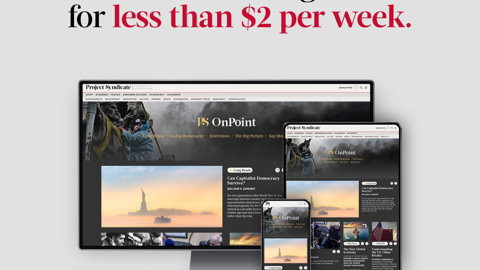 Subscribe to PS Digital Now
Access every new PS commentary, our entire On Point suite of subscriber-exclusive content – including Longer Reads, Insider Interviews, Big Picture/Big Question, and Say More – and the full PS archive.
Volgens Yukari Takamura, een hoogleraar aan het Institute for Future Initiatives van de Universiteit van Tokio, heeft deze combinatie van striktere limieten op de steenkoolfinanciering door Japanse megabanken en oproepen van grote industriële concerns tot een groener energiebeleid tot aanzienlijke druk op beleggers geleid. Dit proces heeft een krachtig sneeuwbaleffect.
Intussen raakt de Japanse overheid steeds verder achterop. Om een inhaalslag te maken zou zij er goed aan doen een voorbeeld te nemen aan Noorwegen, dat – net als Japan – een toonaangevend staatspensioenfonds heeft met bezittingen van meer dan $1 bln.
Het Noorse ministerie van Financiën heeft onlangs bekendgemaakt nog eens voor $4 mrd te willen gaan desinvesteren op het terrein van zijn steenkoolbelangen, die het in 2015 op serieuze schaal is gaan afstoten, en dat het tot 2% van zijn mondiale portefeuille, ofwel ruim $20 mrd, zal investeren in zonne-, wind- en andere duurzame energieprojecten. Deze stap is gebaseerd op een in opdracht van de overheid geschreven analyse die erop duidt dat de infrastructuurmarkt voor mondiale duurzame energie in 2030 zal zijn gegroeid naar een omvang van naar schatting $4,2 bln, grotendeels gedreven door zonne- en windenergie.
In plaats van toe te staan dat Japan nog verder achterop raakt, moet het Government Pension Investment Fund van het land een soortgelijke koers gaan varen. Gezien de omvang van hun pensioenfondsen en het bereik van hun internationale connecties kunnen Japan en Noorwegen helpen wereldwijd de verandering in het energiebeleid op gang te brengen.
Politiek is het momentum voor een dergelijke verandering al aan het toenemen, zoals blijkt uit de stijgende druk om tot een Green New Deal te komen – een reeks economische hervormingen en openbare werken die de basis kunnen vormen van een nieuwe, duurzame economie. In de Verenigde Staten werken progressieve Congresleden als Alexandria Ocasio-Cortez hard om hun ambitieuze voorstellen aan het top van de politieke agenda te krijgen. Het idee vindt ook weerklank in Europa, met name in het Verenigd Koninkrijk en in Spanje.
Dit is een reactie op de toenemende eisen van burgers – bij verkiezingen en op straat – om de transitie van fossiele naar duurzame energiebronnen te versnellen. Nog niet zolang geleden zouden groeperingen die directe actie bedrijven, zoals Extinction Rebellion, afgedaan zijn als klimaat-"extremisten." Maar de afgelopen maand hebben activisten verkeer geblokkeerd tijdens betogingen in de City of London om de aandacht te vestigen op de rol van de financiële sector bij het aanjagen van de klimaatverandering – een blijk van vreedzame ongehoorzaamheid die door het publiek grotendeels met instemming werd ontvangen.
Mensen hebben de waarschuwingen gehoord die door het Intergovernmental Panel on Climate Change en anderen zijn verspreid. Zij zijn bang voor klimaatchaos, en zullen blijven zoeken naar nieuwe manieren om hun leiders ter verantwoording te roepen. Tussen hun eisen en de krachten van de markt zal de druk op overheden om écht te stoppen met koolstofhoudende energiebronnen blijven toenemen.
Japan is een mondiale beleggingsgigant en een prominent lid van de internationale gemeenschap. In de aanloop naar de G20-top van volgende maand in Osaka moet het land zich bevrijden van ingegraven lobby-groeperingen en zichzelf opwerpen als wereldleider op het gebied van de transitie van steenkool naar duurzame energiebronnen.
Vertaling: Menno Grootveld