Le gouvernement japonais doit remplacer le charbon par les énergies renouvelables
OSLO – Après l'abdication de l'empereur Akihito, le Japon a annoncé le nom de la nouvelle ère impériale qui s'ouvre : Reiwa (La belle harmonie). Mais pour que cette ère mérite son nom, le gouvernement japonais doit suivre la direction impulsée par les investisseurs du secteur de l'énergie :abandonner progressivement le charbon au profit des énergies renouvelables.
Le choix devrait aller de soi entre continuer à gaspiller des capitaux dans le charbon destructeur de l'environnement ou faire entrer le pays du soleil levant dans une nouvelle ère d'énergie propre qui exploite son énorme potentiel dans ce domaine. Il a été prouvé que la technologie de capture du carbone ne permet pas de rendre les centrales à charbon non polluantes. Même la mise en service des moins polluantes d'entre elles aurait des conséquences dévastatrices pour la planète et pour la qualité de vie et ne permettrait pas d'atteindre les objectifs de réduction d'émission fixés par la communauté internationale.
Néanmoins, les puissants groupes de pression japonais liés à Keidanren (syndicat patronal des entreprises japonaises) continuent à défendre le charbon. Le gouvernement nippon semble se plier à leurs desiderata : le Japon est actuellement le seul pays du G7 à accroître la capacité de production de ses centrales à charbon. En 2017 il projetait d'en construire 45 supplémentaires. Par ailleurs, avec la Chine et la Corée du Sud, il est l'un des principaux pays à financer des centrales à charbon à l'étranger.
Pourtant, alors même que le gouvernement nippon continue à préparer un avenir énergétique basé sur le charbon et propager le mythe d'un charbon propre, les investisseurs privés rejettent de plus en plus cette source d'énergie. Des entreprises géantes comme Mitsui ou Sojitz ont ouvert la voie : en 2016 elles ont commencé à restreindre leurs investissements dans le secteur du charbon en se fondant sur des considérations de viabilité de leurs investissements et sur des préoccupations environnementales. Plus récemment, la société Sojitz a annoncé qu'elle allait vendre les parts qu'elle détenait dans une firme minière exploitant une centrale à charbon.
Ainsi que le montre l'Institut pour l'économie énergétique et l'analyse financière, le rejet du charbon a redoublé d'intensité l'année dernière. Trois des plus grandes sociétés d'assurance japonaises (Dai-ichi Life, Nippon Life et Meiji Yasuda Life) ont annoncé qu'elles n'assureront pas de nouveaux projets liés au charbon. Sumitomo Mitsui Trust Bank a été la première banque japonaise à ne plus attribuer de crédits destinés à de nouvelles centrales à charbon, et d'autres banques importantes limitent les leurs. En décembre, Mitsubishi a vendu ses parts dans deux mines de charbon australiennes, et de ce fait ne participe plus du tout à son extraction.
Depuis, plusieurs grandes entreprises japonaises comme Chugoku Electric Power, JFE Steel, Kyushu Electric Power, Tokyo Gas, Idemitsu Kosan et plus récemment Osaka Gas ont annulé des projets de construction de centrales à charbon. La construction de 13 des 50 nouvelles unités qui avait été décidée en 2012 a été annulée au cours des deux dernières années.
Subscribe to PS Digital Now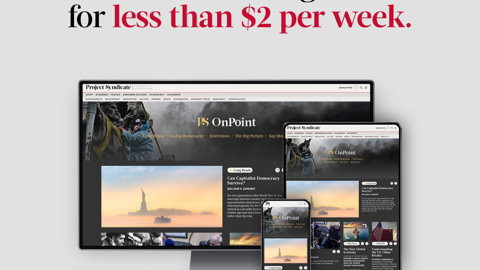 Subscribe to PS Digital Now
Access every new PS commentary, our entire On Point suite of subscriber-exclusive content – including Longer Reads, Insider Interviews, Big Picture/Big Question, and Say More – and the full PS archive.
Selon Yukari Takamura, professeur à l'Institut pour les initiatives d'avenir de l'université de Tokyo, les limites plus strictes au financement du charbon de la part des banques japonaises et l'appel des grandes firmes industrielles en faveur d'une énergie verte exercent une pression non négligeable sur les investisseurs et suscitent un puissant effet boule de neige.
Pendant ce temps, le gouvernement japonais fait du surplace. Pour rattraper son retard, il pourrait prendre exemple sur la Norvège qui dispose comme le Japon d'un fonds de pension d'Etat dont les actifs se chiffrent à plus de 1 000 milliards de dollars.
Le ministre norvégien des Finances a annoncé récemment qu'il demandait à son fonds souverain de diminuer de quatre milliards de dollars ses investissements dans le secteur charbonnier (une baisse qui a débuté en 2015) et l'autorisait à investir jusqu'à 2% de son portefeuille global dans des projets d'énergie renouvelable (énergie solaire, éolienne…). Cette décision se fonde sur une analyse réalisée à la demande du gouvernement qui montre que le marché mondial des infrastructures destinées à la production d'énergie propre (notamment le solaire et l'éolien) devrait croître de quelques 4 200 milliards de dollars d'ici 2030.
Plutôt que de laisser le Japon prendre encore davantage de retard, son fonds de pension souverain serait bien inspiré de suivre la voie norvégienne. Etant donné la taille de leur fonds souverain et l'étendue de leurs investissements internationaux, le Japon et la Norvège peuvent encourager un changement de politique énergétique au niveau mondial.
Politiquement, l'élan en faveur d'un tel changement prend déjà de l'ampleur. On le voit avec le mouvement en faveur d'un "New Deal Vert", un ensemble de réformes économiques et de projets de travaux publics qui constituent la base d'une nouvelle économie durable. Aux USA, des législateurs progressistes comme Alexandria Ocasio-Cortez, la jeune élue à la Chambre des représentants, travaillent dur pour que leurs propositions ambitieuses deviennent prioritaires sur l'agenda politique. Cet élan vert gagne aussi du terrain en Europe, plus particulièrement au Royaume-Uni et en Espagne.
C'est une réaction à la demande croissante des citoyens - que ce soit dans les urnes ou dans la rue - d'un abandon plus rapide des énergies fossiles. Il y a peu, on aurait qualifié d'extrémistes du climat des groupes favorables à l'action directe comme Extinction Rebellion. Mais la situation a évolué ; le mois dernier, avec le soutien d'une grande partie de l'opinion publique, des militants ont bloqué la circulation dans la City à Londres pour attirer l'attention sur le rôle du secteur financier dans le réchauffement climatique.
L'opinion publique est sensible aux avertissements lancés par le Groupe d'experts intergouvernemental sur l'évolution du climat (GIEC) et par d'autres instances. Elle craint le chaos climatique et veut que leurs dirigeants lui rendent des comptes d'une manière ou d'une autre. Les gouvernements sont soumis aux pressions croissantes de la population et du marché en faveur d'une véritable décarbonisation.
Le Japon est un investisseur majeur au niveau mondial et un membre important de la communauté internationale. A l'approche du prochain sommet du G20 fin juin à Osaka, il faudrait qu'il se libère des lobbies de pression et devienne un leader mondial du basculement du charbon vers les énergies renouvelables.
Traduit de l'anglais par Patrice Horovitz