El gobierno de Japón debe abandonar el carbón
OSLO – Tras la abdicación del emperador Akihito, Japón anunció que su nueva era imperial se llamará Reiwa ("hermosa armonía"). Pero para que la era Reiwa le haga honor a su nombre, es necesario que el gobierno de Japón siga el ejemplo de los inversores y empresas de servicios japoneses, empiece a abandonar el carbón y se pase a las energías renovables.
La elección entre seguir malgastando capital durante las próximas décadas en el antiecológico carbón o iniciar una nueva era de energía limpia que aproveche el inmenso potencial de Japón para la generación solar y eólica tendría que ser fácil. Está más que comprobado que la tecnología de captura de carbono está todavía muy lejos de permitir una generación "limpia" de energía con carbón. Incluso con las centrales a carbón más eficientes, superaríamos las metas de emisión acordadas internacionalmente, con consecuencias devastadoras para el planeta y el bienestar humano.
Pero poderosos grupos de presión japoneses vinculados con la asociación empresarial Keidanren siguen dando pelea por el carbón. Y al parecer, el gobierno japonés cede a sus presiones. Hoy Japón es el único país del G7 que está aumentando su capacidad local de generación de energía con carbón: en 2017 tenía unas 45 nuevas centrales proyectadas. Además, junto con China y Corea del Sur, es uno de los países que más invierte en carbón en el extranjero.
Sin embargo, mientras el gobierno japonés sigue planeando un futuro con carbón y difunde mitos sobre su compatibilidad con la generación limpia de energía, el rechazo al carbón entre los inversores privados japoneses está en aumento. Las megacorporaciones Mitsui & Co. y Sojitz fueron las primeras: en 2016, empezaron a limitar sus inversiones nuevas en carbón, citando razones de sostenibilidad empresarial a largo plazo y preocupación por el medioambiente; luego Sojitz añadió a esto un plan de desinversión en el área.
Como demostró el Instituto de Economía y Análisis Financiero de la Energía, este abandono del carbón cobró mucho impulso el año pasado. Tres de las mayores empresas de seguros de Japón (Dai-ichi Life, Nippon Life y Meiji Yasuda Life) anunciaron que ya no asegurarán proyectos relacionados con el carbón. El Sumitomo Mitsui Trust Bank se convirtió en el primer banco japonés que ya no otorgará préstamos para nuevas centrales a carbón, en ningún lugar del mundo, y otros bancos importantes también limitaron esa clase de financiación. Y en diciembre, la Mitsubishi Corporation vendió su participación en dos minas de carbón australianas, con lo que abandona por completo la producción de carbón térmico.
Desde entonces, varias empresas de servicios públicos (entre ellas Chugoku Electric Power, JFE Steel, Kyushu Electric Power, Tokyo Gas, Idemitsu Kosan y, más recientemente, Osaka Gas) cancelaron planes de construcción de centrales de energía a carbón. De 50 unidades nuevas planeadas en 2012, en los últimos dos años se cancelaron 13.
Subscribe to PS Digital Now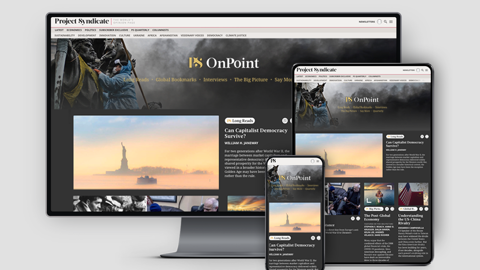 Subscribe to PS Digital Now
Access every new PS commentary, our entire On Point suite of subscriber-exclusive content – including Longer Reads, Insider Interviews, Big Picture/Big Question, and Say More – and the full PS archive.
Según Yukari Takamura, profesora en el Instituto de Iniciativas para el Futuro de la Universidad de Tokio, esta combinación de límites más estrictos a la financiación de proyectos relacionados con el carbón por parte de los grandes bancos japoneses y llamados de grandes empresas industriales a una provisión más limpia de energía generó una importante presión sobre los inversores. El proceso está creando un potente efecto bola de nieve.
Mientras eso sucede, el gobierno japonés se está quedando cada vez más rezagado. Para ponerse al día, bien podría seguir el ejemplo de Noruega, un país que, como Japón, tiene uno de los mayores fondos estatales de pensiones del mundo, con activos por más de un billón de dólares.
Hace poco, el ministerio de finanzas noruego anunció que desarmará otros 4000 millones de dólares de inversiones en carbón (que empezó a abandonar decididamente en 2015), y que invertirá hasta el 2% de su cartera global (es decir, más de 20 000 millones de dólares) en proyectos de energía solar, eólica y otras renovables. La decisión se basa en un análisis encargado por el gobierno, que calculó que el mercado global de infraestructuras de energía renovable crecerá hasta unos 4,2 billones de dólares en 2030, impulsado sobre todo por la energía solar y eólica.
En vez de dejar que Japón se quede atrás, el Fondo Estatal de Inversión para Pensiones del país debería seguir un rumbo similar. En vista del tamaño de sus fondos de pensiones y el alcance de sus conexiones internacionales, Japón y Noruega pueden ayudar a impulsar un cambio mundial en las políticas de energía.
El entorno político para ello es cada vez más favorable, como demuestra la creciente campaña en pos de la adopción de un "nuevo pacto ecológico" (Green New Deal): una serie de reformas económicas y proyectos de obras públicas que formen la base de una nueva economía sostenible. En los Estados Unidos, legisladores progresistas como la novel congresista Alexandria Ocasio-Cortez están empeñados en conseguir que sus ambiciosas propuestas se conviertan en prioridad política. El apoyo a la idea también crece en Europa, especialmente en el Reino Unido y en España.
Esto es respuesta a una creciente demanda de la ciudadanía (en las urnas y en las calles) de acelerar el abandono de los combustibles fósiles. Hace no mucho, grupos de acción directa como Rebelión contra la Extinción hubieran pasado por meros "extremistas" climáticos. Pero el mes pasado, hubo en la City londinense protestas móviles con interrupción del tránsito para llamar la atención sobre el papel de la industria financiera en el cambio climático; una demostración de desobediencia pacífica que en general recibió aceptación de la opinión pública.
La gente oyó las advertencias del Grupo Intergubernamental de Expertos de las Naciones Unidas sobre el Cambio Climático (y otros). Teme un caos climático, y seguirá buscando nuevos modos de exigir responsabilidad a la dirigencia. Entre sus demandas y las fuerzas del mercado, la presión sobre los gobiernos para que implementen iniciativas de descarbonización genuinas se intensificará cada vez más.
Japón es un megainversor global y un destacado miembro de la comunidad internacional. En preparación para la cumbre del G20 que tendrá lugar el próximo mes en Osaka, debe liberarse de grupos de presión arraigados y convertirse en un líder mundial del abandono del carbón y la adopción de las energías renovables.
Traducción: Esteban Flamini