Kontrollmechanismen für Straßen und Brücken
WASHINGTON, DC – Bei der US-Präsidentschaftswahl von 2016 waren sich Hillary Clinton und Donald Trump darüber einig, dass die amerikanische Wirtschaft unter einer veralteten Infrastruktur leidet. Beide traten dafür ein, mehr in die Instandsetzung und Verbesserung der öffentlichen Kapitalbasis des Landes zu investieren. Nun bereitet die Trump-Regierung ihren ersten Haushaltsentwurf vor, und ihre Pläne in diesem Bereich werden aufmerksam beobachtet.
Die Vereinigten Staaten sind nicht allein: Der Rest der Welt leidet sogar noch stärker unter mangelhafter Infrastruktur. Auch andere Industrieländer müssen wieder mehr investieren, und die Entwicklungsländer tun gut daran, sich auf Bevölkerungswachstum, höheren Konsum und steigenden Bedarf an Verkehrsinvestitionen einzustellen.
Die Maßnahmen, die nach der weltweiten Finanzkrise von 2008 eingeführt wurden, führen jetzt dazu, dass die Investitionen in Infrastruktur wieder steigen. Ein Beispiel dafür ist der Juncker-Plan der Europäischen Union. Er zielt darauf ab, EU-Mittel in die Finanzierung riskanterer und innovativerer Projekte zu lenken. Zwischen 2016 und 2018 sollen so über 250 Milliarden Euro investiert werden.
Noch höhere Investitionen in Infrastruktur sind in den Schwellenländern geplant – insbesondere in China, wo sowohl im In- als auch im Ausland Projekte vorangetrieben werden. In den letzten Jahren wurden dort eigenfinanzierte Investitionsvehikel wie der Seidenstraßenfonds gegründet und die Entwicklung neuer internationaler Finanzierungsinstitutionen gefördert, beispielsweise der Asiatischen Investitionsbank für Infrastruktur.
Werden Investitionen in Infrastruktur geschickt geplant, können sie hochrentabel sein und zur Wiederbelebung der lahmenden Volkswirtschaften beitragen. Dann regen sie die Aktivität des privaten Sektors an und fördern das Wirtschaftswachstum. Ist ihre Umsetzung aber mangelhaft, führen sie zu Korruption und Verschwendung. In diesem Fall zahlen die Steuerzahler für die berüchtigten "Brücken ins Nirgendwo". Eine gute Planung von Investitionen in Infrastruktur bezieht nicht nur die Finanzierung mit ein, sondern koordiniert auch die zahllosen Details bei der Auswahl, der Gestaltung und der Umsetzung eines Projekts.
Dabei liegt der Schlüssel zum Erfolg nicht nur in professionellen Fähigkeiten und technischem Verständnis. Auch Transparenz und eine freie Presse sind wichtig. Die Bürger müssen ehrlich über Projekte informiert werden, damit sie deren Fortschritt überwachen können. Und sie müssen in der Lage sein, Druck auf die Politiker auszuüben, damit diese im Interesse der Öffentlichkeit handeln.
Holiday Sale: Save $50 on all new PS subscriptions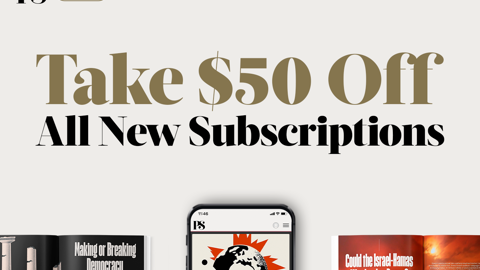 Holiday Sale: Save $50 on all new PS subscriptions
Subscribe now to gain greater access to Project Syndicate – including every commentary and our entire On Point suite of subscriber-exclusive content – starting at just $34.99.
In unserem neuen Buch wagen Tomas Hellebrandt und ich die Prognose, dass sich in Afrika südlich der Sahara, in Indien, in China und in anderen asiatischen Schwellenländern die Konsumausgaben im Verkehrsbereich bis 2035 vervierfachen werden.
Menschen mit einem Einkommen von 200 Dollar im Jahr geben nur 1% ihres Einkommens für Transportzwecke aus. Bei Bürgern mit einem Jahreseinkommen von 20.000 Dollar beträgt dieser Anteil 18%. In den nächsten beiden Jahrzehnten wird die Anzahl derjenigen, die zwischen 6.000 und 20.000 Dollar verdienen, um über eine Milliarde zunehmen, und viele von ihnen werden ihr erstes Auto kaufen. Auch wird es 800 Millionen neue Besserverdiener geben, die über ein Einkommen von 20.000 Dollar oder mehr im Jahr verfügen, und ein großer Teil davon wird mit dem Flugzeug in Urlaub fliegen wollen.
Um diese steigende Nachfrage bedienen zu können, müssen die Verkehrsnetze in den Entwicklungs- und Schwellenländern erheblich vergrößert werden. Und die bereits bestehenden Transportsysteme in den Industrieländern müssen trotz stabiler Bevölkerungszahlen dringend repariert und erneuert werden.
In den Entwicklungs- und Schwellenländern kann die Finanzierung der Infrastruktur nur gelingen, wenn die Rolle des privaten Sektors ausgeweitet wird. Insbesondere Pensionsfonds und Lebensversicherungsgesellschaften könnten dabei erhebliche Ressourcen zur Verfügung stellen. Damit aber diese Möglichkeiten nutzbar gemacht werden können, müssen die Regulierungen für solche Investoren gelockert werden. Sie brauchen Möglichkeiten, diversifizierte Portfolios zu bilden, in denen Anteile an solchen Infrastrukturprojekten enthalten sind. Und dabei muss auch die Möglichkeit gemeinsamer Investitionsplattformen mit multilateralen und regionalen Banken bestehen, um mehr Vertrauen in solche Investitionsvehikel zu schaffen.
Wollen die Regierungen private Investoren beteiligen, müssen sie ein stabiles Regulierungssystem einführen, das nicht beliebig geändert werden kann. Gleichzeitig müssen die finanziellen Rahmenbedingungen der Projekte mit privater Beteiligung überwacht und veröffentlicht werden, so wie es jetzt in Chile regelmäßig geschieht. Damit kann verhindert werden, dass die Garantien für öffentlich-private Partnerschaften den Staatshaushalt zu stark belasten – dabei dienen Kolumbien, Indonesien und Portugal als schlechtes Beispiel, wo dies bereits Kosten von über einem Prozent des BIP verursacht hat.
Von staatlicher Seite muss eine Kultur der Transparenz gefördert werden, um sicherzustellen, dass die Finanzierungsgelder in produktive Kanäle geleitet werden – und nicht versickern oder aus politischen Gründen in weniger rentable Projekte gesteckt werden. Ausschreibungen und Vertragsdetails müssen regelmäßig veröffentlicht werden, und während der Auftragsvergabe und Vertragsgestaltung sind gute Dokumentation und Qualitätskontrolle wichtig.
Um Betrug zu verhindern, sollten die Regierungen Informanten belohnen und sie vor Vergeltungsmaßnahmen schützen. Viele der Entwicklungs- und Schwellenländer, die am dringendsten neue Investitionen benötigen, müssen unbedingt ihren institutionellen Rahmen zur Auswahl und Umsetzung von Infrastrukturprojekten reformieren. Aber alle Länder leiden in gewissem Ausmaß unter Korruption, also müssen auch die Industrieländer ihre Infrastrukturprojekte vor unzulässigen privaten Einflüssen und beliebigen offiziellen Eingriffen schützen.
Die erfolgreiche Förderung der Infrastrukturinvestitionen in den Entwicklungs- und Schwellenländern liegt im Interesse aller Beteiligten. Und angesichts dessen, dass diese Länder beim Kampf gegen den Klimawandel heute in vorderster Front stehen, ist es umso wichtiger, dass die Investitionen dort in umweltfreundliche Projekte geleitet werden. So kann der Bau neuer Schienennetze anstelle von Straßen dazu beitragen, in den kommenden Jahrzehnten die Kohlendioxidemissionen zu verringern.
Die Industrieländer können zu diesen Bemühungen beitragen, indem sie die grüne Forschung und Entwicklung unterstützen. Weiterhin sollten sie klimafreundliche Infrastrukturinvestitionen durch finanzielle Anreize belohnen, die über Kreditagenturen sowie multilaterale oder regionale Entwicklungsbanken verteilt werden. Ein offenes und transparentes internationales Ausschreibungssystem kann in diesem Zusammenhang dafür sorgen, dass sich dabei die effizientesten Technologien durchsetzen.
Investitionen in Infrastruktur können sehr vielversprechend sein, aber um ihre Vorteile zu optimieren, müssen die Politiker der Entwicklungs- und Schwellenländer so schnell wie möglich die institutionellen Rahmenbedingungen für die Auftragsvergabe stärken. Und in den Industriestaaten sollten bewährte Kontrollmechanismen geschützt und angewendet werden, um faire Rahmenbedingungen für die Projektauswahl zu schaffen und während der gesamten Projektlaufzeit die Umsetzung überwachen zu können.
Die in diesem Artikel vertretenen Ansichten sind diejenigen des Verfassers und spiegeln nicht unbedingt die Meinung des IWF oder dessen Vorstand und Verwaltung wider.
Aus dem Englischen von Harald Eckhoff