Clean Power Is the First Domino
World leaders at the COP27 climate change conference in Sharm El-Sheikh should focus on efforts to decarbonize the world's electricity grids as fast as possible. Doing so will not only reduce emissions but also improve energy access and make the rest of the green transition easier.
SHARM EL-SHEIKH – As world leaders gather at the United Nations Climate Change Conference (COP27), it is clear that bolder climate action is needed. Mitigating climate change requires rapid transformations in every region and industry sector, and governments, companies, and civil society need to work together to accelerate progress towards a carbon-free global economy.
Electricity is at the center of this transition: it accounts for approximately 25% of the world's greenhouse-gas (GHG) emissions, and it will play a critical role in decarbonizing other sectors such as buildings, transportation, and manufacturing. To fully decarbonize the global economy, we must rapidly eliminate carbon from every electricity grid in the world, even as electricity demand grows in many regions.
Large electricity buyers, including governments and companies, have a critical role to play in driving this transformation. In recent years, large electricity buyers have worked to achieve "100% renewable energy" by purchasing enough solar and wind power around the world to match their annual consumption. This approach has enabled companies to support the global renewable energy industry, and it has contributed to the rapid growth and declining cost of both solar and wind technologies. Renewable energy is now cost-competitive in many markets, and it is the fastest growing form of new power generation globally.
These historic gains are worth celebrating, but we need to do more. It is not enough to simply build more solar and wind power – we need to rapidly decarbonize entire electricity systems, replacing all fossil-fuel generation with carbon-free energy even when the sun isn't shining and the wind isn't blowing. That is why a growing number of electricity buyers are setting their sights higher than annual renewable energy matching, by aiming to match their power consumption with locally-sourced carbon-free energy, every hour of every day – an approach called "24/7 carbon-free energy (CFE)."
Recent research in the United States and Europe has shown that 24/7 CFE strategies increase electricity buyers' impact on the decarbonization of broader electricity systems. Critically, the 24/7 CFE approach helps electricity systems shift away from fossil fuels by accelerating the commercialization and deployment of a broad suite of carbon-free technologies that can deliver clean power around the clock. For example, according to recent International Energy Agency (IEA) modeling for India and Indonesia, hourly matching strategies would enable the decarbonization of these countries' power grids by unlocking a more diverse technology portfolio, including clean dispatchable generation and storage.
Decarbonizing power grids worldwide is possible, but it will require new investments, supportive public policies, and collective actions to accelerate the development and deployment of advanced clean energy technologies. That is why the United Nations, Sustainable Energy for All (SEforALL), Google, and a diverse group of partners launched the 24/7 CFE Compact in 2021, bringing together a growing global community of stakeholders committed to developing the support, tools, and partnerships needed to advance 24/7 CFE everywhere.
PS Events: What Economics is Missing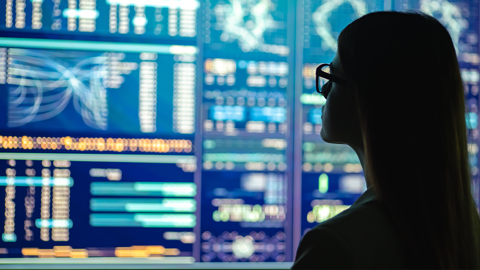 PS Events: What Economics is Missing
Our latest event, What Economics is Missing, is now live.
Click the link below for opening remarks from Dani Rodrik, followed by a discussion among Ashwini Deshpande, Raquel Fernández, Minouche Shafik, and Vera Songwe on how to achieve inclusivity in economics.

Among the Compact's most recent signatories is the Scottish government. "Scotland was the first country in the United Kingdom to declare a climate emergency, and indeed among the first in the world to recognize the importance of taking immediate and bold action," notes Scottish First Minister Nicola Sturgeon. "Governments must hold themselves to account in limiting global temperature rise to 1.5°C. We are committed to putting accountability at the center of all that we do. Our position is clear that unlimited extraction of fossil fuels is not consistent with our climate obligations."
Similarly, last month Google partnered with C40 Cities, a network of nearly 100 global mayors taking ambitious climate action, in their launch of a first-of-its-kind 24/7 CFE pilot program for cities, aimed at decarbonizing regional electricity grids. With more than half of the world's population living in cities, and urban areas being responsible for two thirds of global energy consumption, cities have a vital role to play in reducing carbon emissions and advancing clean energy. Initial pilot cities for the 24/7 CFE Cities Program include London, Paris, and Copenhagen, and the program will soon be expanded into Africa with grant support from Google.org.
As the 24/7 CFE movement grows, it is critical that the benefits of clean energy and carbon-free grids are expanded to people everywhere, including in developing and emerging economies. According to recent IEA data, the number of people living without electricity will rise to nearly 775 million in 2022, many of them in Sub-Saharan Africa. Ensuring universal access to clean electricity will require annual investments of at least $30 billion between now and 2030, with the majority going to Sub-Saharan Africa. Fortunately, this is also an immense opportunity to connect historically underserved communities with the enormous health benefits, economic opportunities, and quality of life improvements that clean energy enables.
The task ahead is therefore a global one: we must rapidly decarbonize electricity everywhere, even as we electrify new industries and expand electricity access to everyone. Pursuing 24/7 CFE strategies at global scale will help us meet this challenge, unlocking the benefits of clean energy for communities while eliminating power sector emissions and decarbonizing the global economy.
To realize these goals, governments and companies must partner to speed up the deployment of advanced technologies, create more favorable market conditions, and share best practices and data. Through the 24/7 CFE Compact, we and our partners are working to drive the action and collaboration that is needed. We invite all governments, companies, and organizations to join us in building a more prosperous, carbon-free future for all.