A descarbonização é agora um imperativo estratégico
BRUXELAS – A invasão da Ucrânia pela Rússia obrigou a União Europeia a acelerar o ritmo da nossa política energética e climática. Uma vez que o Kremlin tem vindo a utilizar cada vez mais a energia como instrumento de influência política, devemos privá-lo dessa capacidade reduzindo radicalmente a nossa dependência das importações de combustíveis fósseis provenientes da Rússia.
A base geopolítica para essa medida sobrepõe-se ao imperativo de combater as alterações climáticas. O último relatório do Painel Intergovernamental neste domínio sublinha a urgência da atenuação das alterações climáticas. Se queremos evitar um aumento catastrófico da temperatura a nível global, o pico máximo das emissões totais de gases com efeito de estufa deverá verificar‑se até 2025. Além disso, a transição de toda a economia para energias limpas deve ser cuidadosamente gerida, a fim de ter em conta as inevitáveis consequências sociais e económicas. A transição deve ser uma «transição justa».
A União Europeia e o Banco Europeu de Investimento têm um papel vital a desempenhar nesta transição. Os investimentos nas energias renováveis, na eficiência energética e nas tecnologias inovadoras, como o hidrogénio verde, constituem instrumentos importantes para lidar com a agressão da Rússia e ajudar a salvar o planeta da dependência dos combustíveis fósseis. Cada euro que gastamos na transição energética a nível da UE é um euro que não vai parar às mãos de um poder autoritário que trava uma guerra de agressão. Cada euro que gastamos nas energias limpas reforça a nossa liberdade de tomar as nossas próprias decisões. Cada euro que gastamos para ajudar os nossos parceiros internacionais a acelerarem as suas estratégias de descarbonização é um investimento na resiliência e na luta contra as alterações climáticas.
Desde que a Rússia invadiu a Ucrânia em 24 de fevereiro, a UE tem vindo a acelerar os seus planos de transição energética para ajudar a Europa a libertar-se da dependência das importações russas de combustíveis fósseis o mais rapidamente possível. Embora tal não aconteça de um dia para o outro, os incentivos para o fazer são agora maiores do que nunca. Podemos alcançar a independência energética melhorando a eficiência, diversificando os abastecimentos e aumentando a produção de energias renováveis. Este processo exige uma mobilização a todos os níveis, desde os organismos supranacionais até às famílias e aos indivíduos.
Há dois obstáculos importantes a ter em conta. Em primeiro lugar, a busca de fornecedores alternativos de gás natural, apesar de se tratar de uma questão crítica no curto prazo, não nos deve arrastar para uma nova dependência a longo prazo que requeira enormes investimentos em infraestruturas de combustíveis fósseis. Tal seria dispendioso, catastrófico para o planeta e, em última análise, desnecessário, dadas as opções disponíveis, mais sensíveis aos aspetos climáticos.
Em segundo lugar, não devemos substituir um estrangulamento por outro e trocar a nossa dependência dos combustíveis fósseis por uma dependência excessiva de matérias-primas necessárias para a transição ecológica. Estes recursos estão fortemente concentrados num pequeno número de países, alguns dos quais não partilham os valores e os interesses da UE. O reforço da autonomia estratégica e da resiliência da UE deve continuar a ser um objetivo fundamental da transição.
Subscribe to PS Digital Now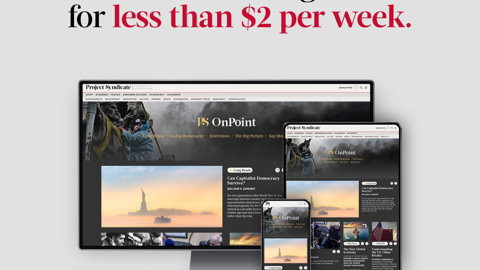 Subscribe to PS Digital Now
Access every new PS commentary, our entire On Point suite of subscriber-exclusive content – including Longer Reads, Insider Interviews, Big Picture/Big Question, and Say More – and the full PS archive.
A Europa não pode fazê-lo sozinha. Vencer a batalha das alterações climáticas e fazer face à agressão russa são desafios de dimensão internacional que requerem uma resposta global. A guerra do presidente Vladimir Putin reforçou a base estratégica para que todos os países reduzam as suas importações de combustíveis fósseis e invistam mais em soluções energéticas respeitadoras do clima.
É por essa razão que a UE está ativamente empenhada na diplomacia climática. Queremos incentivar outros países a aumentar as suas ambições em matéria de clima e afetámos recursos consideráveis à colaboração com os países parceiros, de modo a que também eles possam avançar para uma economia resiliente e com impacto neutro no clima. Através do Pacto Ecológico Europeu e da Estratégia Global Gateway, uma nova iniciativa da União Europeia, as instituições da UE e os Estados-Membros mobilizarão até 300 mil milhões de EUR (325 mil milhões de US$) de investimento em infraestruturas verdes e digitais para fazer face às crises climática, da biodiversidade e energética.
Além disso, o BEI prometeu um bilião de euros de investimento na ação climática e na sustentabilidade ambiental até 2030. Através do seu novo ramo de desenvolvimento, o BEI Global, o banco colabora com parceiros de todo o mundo para mobilizar o financiamento de projetos no domínio da eficiência energética, das energias renováveis e das redes de eletricidade.
Enquanto parte do esforço conjunto da UE no âmbito da Equipa Europa, o apoio do BEI para um futuro com energias limpas vai desde o investimento na energia solar no Senegal ao financiamento de jardins de infância mais eficientes do ponto de vista energético na Arménia. O banco também ajudou a forjar uma «parceria para uma transição energética justa» com a África do Sul, viabilizou a Aliança Solar Internacional sediada na Índia, que apoia o desenvolvimento da energia solar em 105 países tropicais, e contribuiu para um sistema integrado de gestão da água e de prevenção de inundações na Argentina. 
A UE está pronta a ajudar a comunidade internacional a pôr termo à sua dependência dos combustíveis fósseis. A guerra da Rússia contra a Ucrânia não é uma razão para atrasar os investimentos na resposta à crise climática. Pelo contrário, um maior investimento ecológico dar‑nos-á uma maior autonomia estratégica. A descarbonização tornou-se um imperativo geopolítico. Convidamos os nossos parceiros mundiais, a nível dos governos e das instituições financeiras internacionais, a juntarem-se a nós e a incrementar o financiamento das energias limpas. Ao prosseguir o objetivo da neutralidade climática poderemos igualmente alcançar o objetivo da segurança energética.