Dekarbonizace je strategický imperativ současnosti
BRUSEL – Ruská invaze na Ukrajinu donutila Evropskou unii zrychlit tempo naší politiky v oblasti energetiky a klimatu. Jelikož Kreml stále více využívá energii jako nástroj politického vlivu, musíme jej tohoto vlivu zbavit tím, že radikálně snížíme svoji závislost na dovozu fosilních paliv z Ruska.
Geopolitické důvody pro tento postup se překrývají s nutností řešit změnu klimatu. Poslední zpráva Mezivládního panelu pro změnu klimatu o zmírňování změny klimatu zdůrazňuje naléhavost tohoto úkolu. Pokud chceme zabránit katastrofálnímu celkovému nárůstu teplot, nesmí se již po roce 2025 dále zvyšovat globální emise skleníkových plynů. Přechod na čistou energii v rámci celého hospodářství musí být navíc pečlivě řízen, aby byly zohledněny nevyhnutelné sociální a hospodářské dopady; musí to být "spravedlivá transformace".
Evropská unie a Evropská investiční banka musí hrát v této transformaci zásadní úlohu. Investice do obnovitelných zdrojů energie, energetické účinnosti a inovativních technologií, jako je zelený vodík, jsou důležitými nástroji pro vypořádání se s ruskou agresí a pomáhají zachránit planetu před závislostí na fosilních palivech. Každé euro, které doma vynaložíme na energetickou přeměnu, je eurem, které sebereme autoritářské moci, jež vede agresivní válku. Každé euro, které vynaložíme na čistou energii, posiluje naši svobodu přijímat vlastní rozhodnutí. Každé euro, které vynaložíme na to, abychom našim mezinárodním partnerům pomohli urychlit jejich strategie dekarbonizace, je investicí do odolnosti a příspěvkem k boji proti změně klimatu.
Od ruské invaze 24. února EU urychlila své plány na energetickou transformaci, aby pomohla co nejdříve ukončit závislost Evropy na dovozu fosilních paliv z Ruska. Nestane se to ze dne na den, ale nikdy jsme k tomu neměli větší motivaci. Energetické nezávislosti můžeme dosáhnout zlepšením účinnosti, diverzifikací dodávek a větším využíváním obnovitelných zdrojů energie. Tento proces vyžaduje nasazení na všech úrovních – od nadnárodních orgánů až po domácnosti a jednotlivce.
Existují dva důležité aspekty, které je třeba zvážit. Zaprvé, hledání alternativních dodavatelů zemního plynu je sice krátkodobě velmi důležité, nesmí nás ale uvrhnout do nové dlouhodobé závislosti vyžadující vysoké investice do infrastruktury pro fosilní paliva. Bylo by to nákladné, katastrofické pro planetu a v konečném důsledku zbytečné vzhledem k tomu, že existují možnosti, které jsou klimaticky šetrnější.
Zadruhé, nesmíme jedno úskalí nahradit jiným tím, že vyměníme nadměrnou závislost na fosilních palivech za nadměrnou závislost na surovinách potřebných pro ekologickou transformaci. Tyto zdroje jsou silně soustředěny pouze v několika málo zemích, z nichž ne všechny mají stejné hodnoty a zájmy jako EU. Klíčovým cílem transformace musí zůstat posílení strategické autonomie a odolnosti EU.
Subscribe to PS Digital Now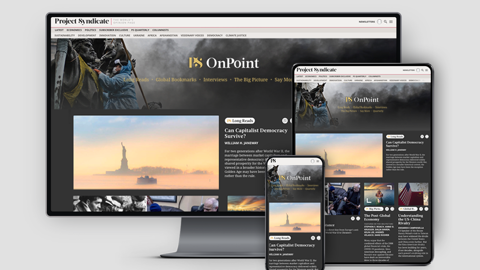 Subscribe to PS Digital Now
Access every new PS commentary, our entire On Point suite of subscriber-exclusive content – including Longer Reads, Insider Interviews, Big Picture/Big Question, and Say More – and the full PS archive.
Evropa to sama nezvládne: Vítězství v boji proti změně klimatu a vzdorování ruské agresi jsou globální výzvy, které vyžadují globální reakci. Válka, kterou vede ruský prezident Putin, posílila strategické důvody pro to, aby všechny země snížily svůj dovoz fosilních paliv a více investovaly do klimaticky šetrných energetických řešení.
Proto se EU aktivně zapojuje do diplomatické činnosti v oblasti klimatu. Chceme povzbudit ostatní, aby byli ve věci klimatu ambicióznější, a vyčlenili jsme značné zdroje na spolupráci s partnerskými zeměmi, aby i tyto země mohly přejít na hospodářství, které bude odolné vůči změně klimatu a klimaticky neutrální. Prostřednictvím Zelené dohody pro Evropu a nové iniciativy EU Global Gateway orgány EU a členské státy uvolňují až 300 miliard eur (325 miliard amerických dolarů) na investice do zelené a digitální infrastruktury, aby se vypořádaly s krizí klimatu, biologické rozmanitosti a energetiky.
Evropská investiční banka se navíc zavázala, že do roku 2030 podpoří investice do opatření v oblasti klimatu a environmentální udržitelnosti jedním bilionem eur. Prostřednictvím své nové rozvojové složky EIB Global spolupracuje EIB s partnery po celém světě na uvolnění finančních prostředků na projekty v oblasti energetické účinnosti, obnovitelných zdrojů energie a elektrických rozvodných sítí.
V rámci společného úsilí, které vyvíjí EU jako "tým Evropa", podporuje EIB budoucnost čisté energie opatřeními sahajícími od investic do solární energie v Senegalu až po financování energeticky účinnějších mateřských škol v Arménii. Banka rovněž přispěla k vytvoření "partnerství pro spravedlivou transformaci energetiky" s Jihoafrickou republikou, poskytla podporu Mezinárodní solární alianci se sídlem v Indii, která napomáhá rozvoji solární energie ve 105 tropických zemích, a zavázala se podpořit integrovaný systém vodohospodářství a protipovodňové prevence v Argentině. 
Evropská unie je připravena podpořit celosvětové společenství při ukončování závislosti na fosilních palivech. Ruská válka proti Ukrajině není důvodem k odkládání investic do klimatických opatření. Naopak, posílení ekologických investic nám přinese větší strategickou autonomii. Dekarbonizace se stala geopolitickým imperativem. Vyzýváme naše globální partnery – vlády a mezinárodní finanční instituce –, aby se k nám připojili a urychlili financování čisté energie. Úsilím o dosažení klimatické neutrality můžeme dosáhnout i energetické bezpečnosti.