Ecopostureo para ocultar la tiranía en la COP27
HEIDELBERG – El presidente egipcio Abdel Fattah el‑Sisi está tratando de usar la Conferencia de las Naciones Unidas sobre el Cambio Climático (COP27), que comenzó esta semana en Sharm El‑Sheij, para posicionar a Egipto como líder mundial en sostenibilidad, presentando para ello una variedad de iniciativas medioambientales. Y para aprovechar la oportunidad al máximo, su régimen autocrático está explotando la reunión como una oportunidad para ecoposturear y lavar su deficiente historial en materia de derechos humanos y sus tácticas represivas.
El ministro egipcio de asuntos exteriores, Sameh Shoukry, que además es el presidente designado de la COP27, recalcó hace poco la importancia de la sociedad civil en lo referido a «proteger contra el ecoblanqueo, asegurar una transición justa [a las fuentes de energía renovables] y que compañías y gobiernos rindan cuentas». Pero por lo que atañe a Egipto, eso no es más que propaganda. En realidad, las organizaciones civiles del país enfrentan una inédita campaña de represión gubernamental.
Desde que el‑Sisi tomó el poder en 2014, tras el golpe militar de un año antes, su régimen ha pisoteado componentes de gobernanza básicos como los partidos políticos, el parlamento y la constitución; persigue a activistas, acusa a grupos opositores de ser organizaciones terroristas y emplea los servicios de inteligencia militar y otros organismos de seguridad nacional (dirigidos por miembros de su familia) para consolidar el poder. Las organizaciones de la sociedad civil están paralizadas por leyes draconianas que prohíben a las ONG la participación en asuntos públicos.
Según Human Rights Watch, las autoridades han congelado los activos de siete importantes organizaciones de derechos humanos y han forzado el cierre de muchas otras. También han disuelto más de 2000 organizaciones benéficas, les han confiscado sus bienes por presuntos vínculos con la ahora prohibida Hermandad Musulmana, y han extendido la represión a activistas medioambientales. Este asalto continuo a las ONG y a su personal provocó una importante mengua en lo que otrora fuera una vibrante esfera pública (incluso durante las tres décadas de la dictadura de Hosni Mubarak).
El‑Sisi mantiene su férreo poder apelando al control del aparato de seguridad egipcio. En 2018 designó a Abbas Kamel, entonces jefe de gabinete, como director del Servicio General de Inteligencia de Egipto, y puso a su hijo Mahmoud como subdirector. Desde entonces, el aparato de inteligencia controla desde las sombras instituciones clave. Se adueñó de empresas de medios privadas, las fusionó en el conglomerado United Media Services, y las convirtió en fuentes de propaganda que glorifican a el‑Sisi como «guardián» de Egipto y exhortan a los egipcios a apoyar su «guerra al terrorismo» en la península del Sinaí.
El objetivo principal del SGI siempre ha sido reprimir cualquier atisbo de agitación civil o levantamiento popular. El régimen introdujo dos grandes reformas en esa dirección. En noviembre de 2013, aprobó una ley que obliga a los organizadores de una manifestación a notificar de ella por adelantado, prohíbe las reuniones no autorizadas con más de diez personas, restringe los sitios habilitados para protestas e impone penas de hasta cinco años de cárcel. Participar en una manifestación pacífica también conlleva una multa de hasta 100 000 libras egipcias (4100 dólares). Dos años después, en agosto de 2015, el régimen sancionó una ley antiterrorista con una definición vaga del concepto de «entidades» terroristas y una cláusula que criminaliza la difusión de informes «falsos» en relación con ataques terroristas (es decir, cualquier información no publicada por el gobierno).
Subscribe to PS Digital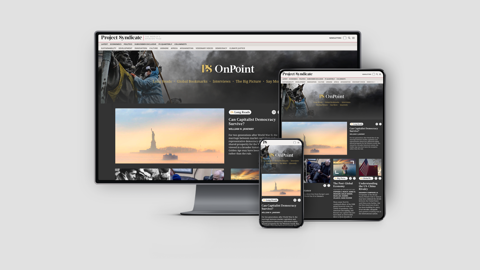 Subscribe to PS Digital
Access every new PS commentary, our entire On Point suite of subscriber-exclusive content – including Longer Reads, Insider Interviews, Big Picture/Big Question, and Say More – and the full PS archive.
Además, el régimen está quitando árboles y destruyendo espacios verdes, sobre todo en El Cairo, con el argumento de crear calles y puentes para una campaña de desarrollo urbano. En realidad, la principal razón de sus proyectos paisajísticos es que la esfera pública se vuelva poco propicia a reuniones políticas que puedan convertirse en un levantamiento en masa espontáneo.
El SGI tiene el control de facto de todo lo que sucede en la política egipcia, desde las elecciones parlamentarias y los referendos constitucionales hasta la aprobación de leyes. Y también es el organismo que supervisa la COP27. Como tiene manejo directo del registro de participantes, el aparato de inteligencia egipcio ha podido excluir a voces críticas y asegurarse de que sólo pudieran inscribirse ONG favorables al gobierno. Hay informes de que las fuerzas de seguridad han arrestado a numerosos activistas (entre ellos un activista indio que lideraba una marcha de El Cairo a Sharm El‑Sheij para generar conciencia sobre el cambio climático) con el objetivo de frustrar cualquier intento de organizar protestas durante la reunión de dos semanas.
Más de once años después del levantamiento de la plaza Tahrir, que puso fin al régimen de Mubarak, y en los ocho años transcurridos desde el golpe militar que sacó del poder a la Hermandad Musulmana, el‑Sisi ha consolidado su control de Egipto. Pero sus tácticas han profundizado la división entre las facciones rivales egipcias y alentado así la inestabilidad política.
Los líderes mundiales reunidos en Sharm El‑Sheij no deben perder de vista la brutalidad del régimen de el‑Sisi. Una dictadura que oscila al borde de la agitación política no puede ser buen lugar para la COP27, ni para cualquier reunión cuyo propósito declarado sea hacer realidad un futuro mejor para la humanidad.