Tirani Greenwashing di COP27
HEIDELBERG – Presiden Mesir Abdel Fattah el-Sisi mencoba menggunakan Konferensi Perubahan Iklim PBB (COP27), yang dimulai pada minggu ini di Sharm El-Sheikh, untuk memosisikan Mesir sebagai pemimpin global dalam keberlanjutan, dengan menunjukkan berbagai inisiatif lingkungan hidup. Dan untuk memaksimalkan peluang yang ada, rezim otokratis el-Sisi mengeksploitasi konferensi ini untuk melakukan greenwashing terhadap catatan buruk mereka dalam hak asasi manusia dan taktik represif.                 
Menteri Luar Negeri Mesir Sameh Shoukry, yang juga ditunjuk sebagai presiden COP27, baru-baru ini menekankan pentingnya masyarakat sipil dalam "meminta pertanggung-jawaban perusahaan dan pemerintah, menjaga tidak adanya greenwashing, dan memastikan transisi yang adil" menuju energi terbarukan. Tapi, di Mesir sendiri, hal ini tidak lebih dari sekedar sebuah propaganda. Kenyataannya, kelompok masyarakat sipil di negara tersebut mengalami tindakan represif dari pemerintah.         
Sejak el-Sisi mengambil alih kekuasaan pada tahun 2014, setelah kudeta militer yang terjadi setahun sebelumnya, rezim el-Sisi melakukan tindakan represif terhadap komponen-komponen mendasar dari tata pemerintahan seperti partai politik, parlemen, dan konstitusi. Rezim ini menganiaya para aktivis, mencap kelompok-kelompok oposisi sebagai organisasi teroris, dan mengandalkan intelijen militer dan lembaga-lembaga keamanan nasional lainnya – yang dikepalai oleh anggota keluarga el-Sisi – untuk mengonsolidasikan kekuatan. Organisasi-organisasi masyarakat sipil juga dilemahkan oleh peraturan-peraturan represif yang melarang LSM terlibat dalam urusan politik.   
Menurut Human Rights Watch, pihak berwenang sudah membekukan aset tujuh organisasi HAM terkemuka dan memaksa banyak organisasi HAM lainnya untuk tutup. Para pejabat juga sudah membubarkan lebih dari 2.000 organisasi amal, merampas aset mereka karena dugaan kaitan dengan Ikhwanul Muslimin yang kini sudah dilarang, dan memperluas tindakan represif untuk mencakup para aktivis lingkungan hidup. Serangan tanpa henti terhadap LSM dan para staf mereka secara signifikan sudah melemahkan ruang publik yang dulunya sangat dinamis, bahkan ketika kepemimpinan diktator Hosni Mubarak selama tiga dekade.  
El-Sisi mempertahankan cengkeramannya pada kekuasaan dengan mengendalikan aparat keamanan Mesir. Pada tahun 2018, ia menunjuk kepala stafnya, Abbas Kamel, untuk memimpin Badan Intelijen Umum (GIS) Mesir dan menjadikan anak lelakinya Mahmoud sebagai wakil kepala GIS. Sejak saat itu, lembaga intelijen mengendalikan lembaga-lembaga penting Mesir dari belakang layar. Mereka juga mengambil alih perusahaan media swasta, melakukan merger perusahaan-perusahaan tersebut di bawah perusahaan induk United Media Services, dan menjadikan mereka sebagai outlet propaganda yang memuji-muji el-Sisi sebagai "pelindung" Mesir dan menyerukan dukungan masyarakat Mesir terhadap "perang melawan teror" pemimpin mereka di Semenanjung Sinai.                                                  
Tujuan utama GIS adalah untuk menekan tanda-tanda kerusuhan sipil atau pemberontakan rakyat. Untuk mencapai tujuan ini, rezim memberlakukan dua reformasi besar. Pada bulan November 2013, rezim ini memberlakukan undang-undang unjuk rasa, yang mewajibkan penyelenggara untuk terlebih dahulu memberitahukan tujuan mereka melakukan unjuk rasa, melarang pertemuan lebih dari sepuluh orang tanpa izin, membatasi tempat unjuk rasa boleh dilakukan, dan memberlakukan hukuman atas pelanggaran hingga lima tahun penjara. Ikut serta dalam unjuk rasa damai juga bisa dikenakan denda sebesar 100.000 pound Mesir ($4.100). Dua tahun kemudian, pada bulan Agustus 2015, rezim ini memberlakukan undang-undang anti-terorisme yang secara samar mendefinisikan "entitas" terorisme yang mencakup ketentuan yang mengriminalisasi penyebaran laporan "palsu" mengenai serangan terorisme – yaitu seluruh informasi yang tidak dikeluarkan oleh pemerintah.           
Subscribe to PS Digital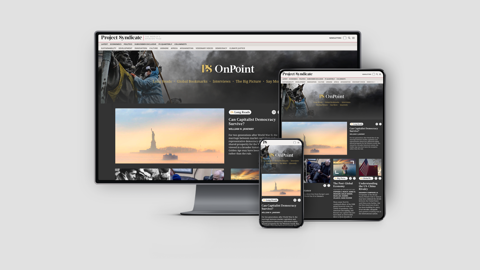 Subscribe to PS Digital
Access every new PS commentary, our entire On Point suite of subscriber-exclusive content – including Longer Reads, Insider Interviews, Big Picture/Big Question, and Say More – and the full PS archive.
Selain itu, rezim ini juga menebang pohon dan meratakan ruang hijau. Khususnya di Kairo, dengan alasan untuk membangun jalan-jalan dan jembatan-jembatan baru sebagai bagian dari upaya baru pembangunan kota. Kenyataannya, tujuan utama rezim melakukan hal ini adalah untuk menjadikan ruang publik tidak mendukung pertemuan-pertemuan politik yang mungkin berkembang menjadi pemberontakan spontan massa.       
GIS mempunyai kendali de facto atas setiap peristiwa politik yang terjadi di Mesir, mulai dari pemilu parlemen dan referendum konstitusi hingga pengesahan undang-undang baru. Dan GIS juga merupakan badan yang mengawasi COP27. Dengan secara langsung mengelola sistem pendaftaran konferensi ini, aparat intelijen Mesir tidak mengikutsertakan kritik dan memastikan hanya LSM pro-pemerintah yang bisa mendaftar. Aparat keamanan dilaporkan sudah menahan puluhan aktivis – termasuk aktivis India yang memimpin aksi jalan dari Kairo ke Sharm El-Sheik yang bertujuan meningkatkan kesadaran atas perubahan iklim – untuk menghalangi upaya apa pun untuk melakukan unjuk rasa selama pertemuan dua minggu tersebut.    
Lebih dari 11 tahun setelah pemberontakan Tahrir Square yang menumbangkan rezim Mubarak, dan delapan tahun setelah kudeta militer yang menggulingkan Ikhwanul Muslimin dari kekuasaan, el-Sisi sudah memperkuat cengkeramannya di Mesir. Tapi taktik ini sudah memperburuk keretakan antar faksi-faksi yang bersaing di negara tersebut, sehingga memicu ketidakstabilan politik.  
Para pemimpin dunia yang berkumpul di Sharm El-Sheikh tidak boleh melupakan kebrutalan rezim el-Sisi. Kepemimpinan diktator yang berada di ambang kekacauan politik bukan lokasi yang tepat untuk COP27 – atau pertemuan apa pun yang tujuannya adalah untuk mewujudkan masa depan yang lebih baik bagi kemanusiaan.