O verdecimento da tirania na COP27
HEIDELBERG – O presidente egípcio Abdel Fattah el-Sisi tem tentado usar a Conferência das Nações Unidas para as Alterações Climáticas (COP27), que se iniciou esta semana em Sharm El-Sheikh, para posicionar o Egipto como um líder global da sustentabilidade que promove várias iniciativas ambientais. E para aproveitar ao máximo esta oportunidade, o seu regime autocrático tem tirado partido da reunião para verdejar a sua deficiente prestação no âmbito dos recursos humanos e as suas tácticas repressivas.
O Ministro dos Negócios Estrangeiros do Egipto, Sameh Shoukry, que é também o presidente indigitado da COP27, salientou recentemente a importância da sociedade civil "para a responsabilização de empresas e governos, para a protecção contra o verdecimento, e para garantir uma transição justa" para as energias renováveis. Mas, pelo menos no que diz respeito ao Egipto, isso não passa de propaganda. Na realidade, os grupos da sociedade civil do país enfrentam uma repressão governamental sem precedentes.
Desde que el-Sisi tomou o poder em 2014, no seguimento de um golpe militar no ano anterior, o seu regime tem atropelado componentes básicas da governação como os partidos políticos, o parlamento e a constituição. O regime perseguiu activistas, apelidou grupos oposicionistas de organizações terroristas e utilizou informações militares e outros órgãos de segurança nacional, dirigidos por membros da sua própria família, para consolidar o poder. As organizações da sociedade civil foram incapacitadas por legislação draconiana que proíbe o envolvimento das ONG em assuntos públicos.
Segundo a Human Rights Watch, as autoridades congelaram os activos de sete destacadas organizações de direitos humanos e forçaram muitas outras ao encerramento. Os responsáveis governamentais também dissolveram mais de 2000 organizações de beneficência, confiscaram os seus bens baseados em alegadas ligações à agora proscrita Irmandade Muçulmana e expandiram a repressão de forma a incluírem os activistas ambientais. Este assalto imparável às ONG e às suas equipas reduziu acentuadamente o que antes fora uma vibrante esfera pública, mesmo durante as três décadas da ditadura de Hosni Mubarak.
El-Sisi controla com punho de ferro o dispositivo de segurança do Egipto. Em 2018, nomeou o seu então chefe de gabinete, Abbas Kamel, para a liderança do Serviço Geral de Informações do Egipto e nomeou o seu filho Mahmoud para Director-adjunto do SGI. Desde então, o serviço de informações controla as principais instituições nos bastidores. Ocupou empresas privadas de comunicação social, fundiu-as na holding United Media Services e transformou-as em veículos de propaganda que glorificam el-Sisi como sendo o "guardião" do Egipto e que apelam aos egípcios que apoiem a "guerra contra o terrorismo" do seu líder na península do Sinai.
O principal objectivo do SGI tem sido sempre a repressão de qualquer sugestão de agitação civil ou revolta popular. Para esse efeito, o regime introduziu duas reformas importantes. Em Novembro de 2013, promulgou a lei da manifestação, que obriga os organizadores a avisarem previamente a sua intenção de realizar manifestações, proíbe ajuntamentos não autorizados de mais de dez pessoas, restringe os locais onde se podem realizar manifestações e prevê penas de prisão até cinco anos. A participação em manifestações pacíficas também implica uma coima que pode ascender às 100 000 libras egípcias (4 100 dólares). Dois anos depois, em Agosto de 2015, o regime promulgou uma lei antiterrorismo que define em termos vagos o que são "entidades" terroristas e que inclui uma provisão que criminaliza a divulgação de relatórios "falsos" sobre ataques terroristas, ou seja, de quaisquer informações que não sejam divulgadas pelo governo.
Subscribe to PS Digital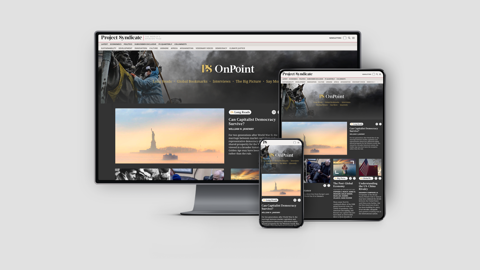 Subscribe to PS Digital
Access every new PS commentary, our entire On Point suite of subscriber-exclusive content – including Longer Reads, Insider Interviews, Big Picture/Big Question, and Say More – and the full PS archive.
Adicionalmente, o regime tem arrancado árvores e destruído espaços verdes, especialmente no Cairo e supostamente para construir novas estradas e pontes no âmbito de um novo esforço de desenvolvimento urbano. Na realidade, o principal motivo para os projectos paisagísticos do regime consiste em tornar a esfera pública avessa a quaisquer concentrações políticas que possam evoluir para insurreições populares espontâneas.
O SGI exerce um controlo de facto sobre todos os acontecimentos políticos no Egipto, desde as eleições para o parlamento e os referendos constitucionais até à aprovação de novas leis. E é também o órgão que supervisiona a COP27. Ao gerirem directamente o sistema de inscrições na conferência, os serviços de informação do Egipto excluíram vozes críticas e garantiram que só as ONG pró-governamentais se poderiam inscrever. As forças de segurança detiveram alegadamente dúzias de activistas, incluindo um activista indiano que liderou uma marcha do Cairo a Sharm El-Sheikh para sensibilizar para as alterações climáticas, de forma a frustrarem quaisquer tentativas de organização de protestos durante as duas semanas em que se realiza o encontro.
Mais de 11 anos depois da revolta da Praça Tahrir que derrubou o regime de Mubarak, e nos oito anos decorridos desde o golpe militar que afastou do poder a Irmandade Muçulmana, el-Sisi cimentou o seu controlo sobre o Egipto. Mas as suas tácticas agravaram o fosso entre as facções rivais do país e alimentaram a instabilidade política.
Os líderes mundiais reunidos em Sharm El-Sheikh não podem perder de vista a brutalidade do regime de el-Sisi. Uma ditadura à beira da instabilidade política dificilmente será um local adequado para a COP27, ou para qualquer reunião cujo objectivo expresso consista em concretizar um futuro melhor para a humanidade.