Capitalizar la unidad climática
,
BONN – Cuando Donald Trump fue electo presidente de Estados Unidos hace un año, algunos dijeron que el fin del acuerdo climático de París estaba cerca. Sin embargo, como demostró la última ronda de conversaciones sobre el cambio climático en Bonn, Alemania, los líderes políticos del mundo están más comprometidos que nunca con el acuerdo. Estas son buenas noticias, pero la realidad es que los compromisos de los países todavía no suman lo suficiente como para cambiar el curso -y nuestra ventana de oportunidad para actuar de manera efectiva sobre el cambio climático se está cerrando aceleradamente.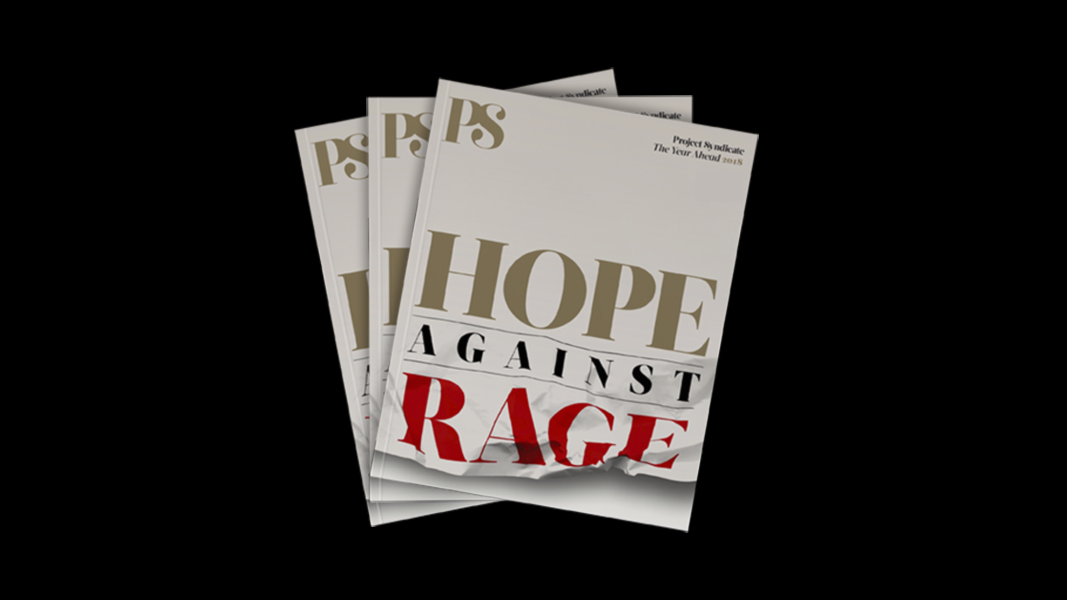 The Year Ahead 2018
The world's leading thinkers and policymakers examine what's come apart in the past year, and anticipate what will define the year ahead.
La decisión de Trump de retirar a Estados Unidos -el mayor emisor histórico de dióxido de carbono del mundo- del acuerdo de París le asestó un golpe importante al acuerdo. Muchos de los aliados más cercanos de Estados Unidos -entre ellos, nuestros países, las Islas Marshall y Australia- se sintieron profundamente decepcionados con la decisión, que fue corta de miras, para Estados Unidos y para el mundo.
Sin embargo, es difícil no entusiasmarse con la ola fresca de determinación global que la decisión de Trump ha desatado, tanto a nivel global como dentro de Estados Unidos. Casi todos los principales estados, ciudades y empresas importantes de Estados Unidos ya han prometido hacer más para garantizar que su país pueda cumplir con sus compromisos, a pesar de la oposición de la administración Trump.
El hecho de que la acción climática ahora sea la mayor oportunidad económica del mundo ciertamente ha ayudado. Según el propio análisis de la administración Trump, en la industria solar hoy están trabajando más del doble de norteamericanos que en las industrias de carbón, petróleo y gas juntas. Y a comienzos de este año, la OCDE indicó que podríamos impulsar el crecimiento global un 5% por año para 2050, simplemente si se asocian las agendas climática y de crecimiento.
No hay tiempo que perder; el cambio climático ya llegó. La sequía sin precedentes de este año en las Islas Marshall, las tormentas apocalípticas en el Caribe y las inundaciones devastadoras en Bangladesh y Estados Unidos lo demuestran.
Como nos recordó recientemente el Programa de las Naciones Unidas para el Medio Ambiente, inclusive si todos los países alcanzaran sus objetivos de reducción de las emisiones en 2030, no podremos limitar el calentamiento a menos de 1,5°C por encima de los niveles preindustriales -el umbral, reconocido en el acuerdo de París, más allá del cual el impacto del cambio climático se vuelve mucho mayor-. Nuestras posibilidades inclusive de permanecer dentro del límite más conservador -y peligroso- de 2°C serán escasas.
Ignorar esta realidad es jugar con el futuro existencial de muchos países insulares, para no mencionar la prosperidad de la economía global. Sin un marcado aumento de la ambición global para reducir las emisiones en 2020, no podremos salvar a los países más vulnerables del mundo. Y si el cambio climático desenfrenado continúa, ningún país será inmune a sus efectos.
Desafortunadamente, las cosas se pondrán mucho peor antes de mejorar. Es por este motivo que debemos incrementar nuestros esfuerzos para impulsar nuestra resiliencia a los efectos climáticos que no podremos evitar, y encarar las consecuencias asociadas para la seguridad.
Mientras tanto, debemos aumentar con urgencia la ambición de nuestros compromisos climáticos. Afortunadamente, varios eventos que tendrán lugar en lo inmediato ofrecen una oportunidad para lograrlo. Tenemos que aprovechar esa oportunidad con ambas manos.
El mes próximo el presidente francés, Emmanuel Macron, será anfitrión en una conferencia para marcar el segundo aniversario del acuerdo de París. Y el próximo mes de septiembre, el gobernador de California, Jerry Brown, organizará su propia cumbre para impulsar una mayor acción por parte de ciudades, compañías y otros actores no estatales. La mayor oportunidad, sin embargo, llegará en 2019, cuando el secretario general de las Naciones Unidas, António Guterres, convoque a los líderes mundiales a Nueva York, para el mayor encuentro climático desde las conversaciones de París.
Necesitamos construir un arco de ambición en todos estos eventos que, según las palabras de nuestro amigo Tony de Brum, el difunto ministro de Relaciones Exteriores de las Islas Marshall y guerrero climático infatigable en la conferencia de París, pueda ofrecer un camino de supervivencia para los más vulnerables.
Algunos actores importantes ya están yendo mucho más allá de sus promesas. Otros, entre ellos las Islas Marshall, están dispuestos a plantear nuevos objetivos para 2020 y aumentar sus objetivos actuales, que llegan sólo hasta 2025. Y otros -entre ellos Francia, India y Nueva Zelanda- han dicho informalmente que están ansiosos por hacer más. 
La verdad es que casi todos los países tienen la capacidad de hacer más, especialmente si cuentan con respaldo y si están identificadas las oportunidades. El imperativo ahora es crear las condiciones políticas apropiadas para motivar y facilitar la acción. En la medida que más países den señales de su capacidad para aumentar la ambición de sus compromisos, muchos más seguirán sus pasos.
Al mismo tiempo, debemos garantizar que cada sector, así como cada país, haga la parte que le corresponde. Esto incluye, por ejemplo, el transporte marítimo internacional que, si fuera un país, sería el sexto mayor emisor del mundo.
El "Diálogo de Talanoa" del año próximo -que será convocado por Fiji, que la semana pasada se convirtió en el primer estado insular en presidir las conversaciones climáticas de las Naciones Unidas- ayudará a los países a identificar exactamente cómo pueden alcanzar los objetivos fijados en el acuerdo de París. Ese diálogo, que los países deberían encarar de buena fe, debe ser un trampolín para una futura acción. Con ese objetivo, será crucial el reciente informe del Panel Intergubernamental sobre Cambio Climático que establece vías para mantener el ascenso de la temperatura por debajo del umbral de 1,5°C. La ciencia sigue siendo clave.
Las conversaciones de París demostraron que el éxito político es posible, si se les ofrece a los líderes la plataforma correcta, si la sociedad civil se moviliza detrás de ellos y si el mundo actúa al unísono. Para recorrer el resto del camino hacia un futuro sustentable, debemos aplicar esta lección nuevamente. La consigna en la conferencia de Bonn fue "más, más rápido y juntos". Nuestro desafío colectivo es traducir este eslogan que suena tan bonito en una realidad.