Memanfaatkan Persatuan dalam Perubahan Iklim
,
BONN – Ketika Donald Trump terpilih menjadi Presiden Amerika pada tahun lalu, beberapa pihak mengatakan bahwa hal ini berarti akhir dari perjanjian perubahan iklim Paris. Namun, putaran terakhir pembicaraan perubahan iklim global di Bonn, Jerman, menunjukkan bahwa para pemimpin politik di dunia kini lebih berkomitmen terhadap perjanjian ini. Ini merupakan sebuah berita baik, namun faktanya komitmen dari negara-negara belum cukup untuk mengubah keadaan yang ada – dan peluang kita untuk bertindak secara efektif dalam permasalahan perubahan iklim kian menipis.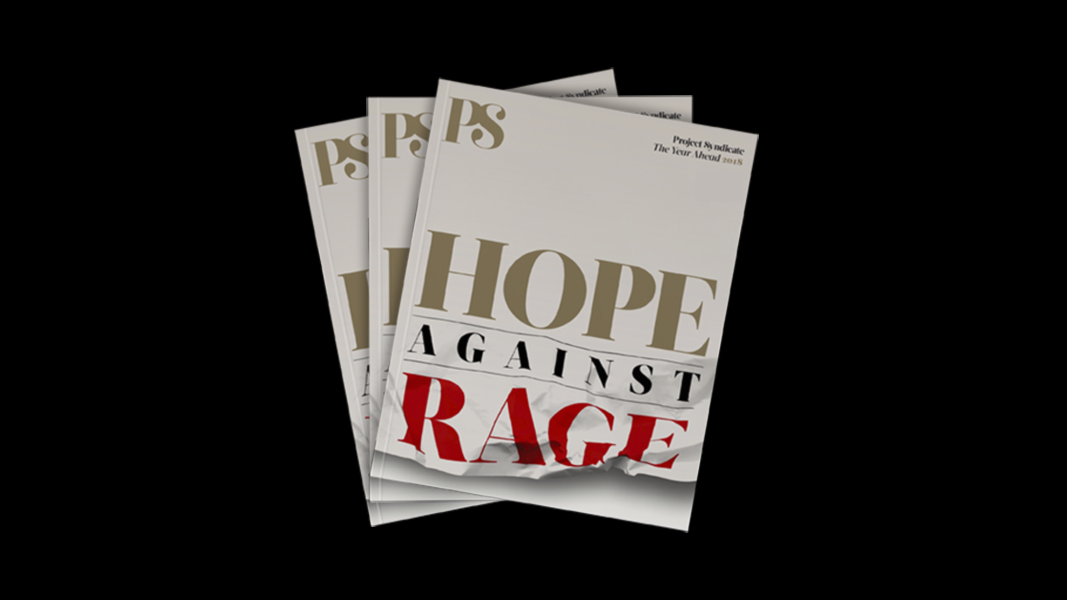 The Year Ahead 2018
The world's leading thinkers and policymakers examine what's come apart in the past year, and anticipate what will define the year ahead.
Keputusan Trump untuk menarik Amerika – yang merupakan penghasil karbon dioksida terbesar di dunia – keluar dari perjanjian perubahan iklim Paris merupakan sebuah pukulan besar bagi perjanjian tersebut. Banyak dari sekutu terdekat Amerika – termasuk kedua negara kami, yaitu Kepulauan Marshall dan Australia – sangat kecewa terhadap keputusan yang tidak mempertimbangkan masa depan Amerika dan dunia.
Namun sulit untuk tidak merasa optimis dengan adanya gelombang perubahan yang merupakan reaksi dari keputusan Trump tersebut, baik secara gobal dan di Amerika. Hampir setiap negara bagian, kota dan perusahaan besar di Amerika kini berjanji untuk melakukan lebih banyak upaya untuk menjamin bahwa negara mereka dapat memenuhi komitmen perjanjian meskipun ditentang oleh pemeritahan Trump.
Fakta bahwa upaya melawan perubahan iklim kini merupakan peluang ekonomi terbesar di dunia tentunya sangat membantu. Menurut analisa pemerintahan Trump, lebih dari dua kali lipat orang Amerika kini bekerja di industri tenaga surya dibandingkan jumlah total yang bekerja di industri barubara, minyak dan gas. Dan pada awal tahun ini, OECD mengindikasikan bahwa kita bisa meningkatkan pertumbuhan global sebesar 5% per tahun pada tahun 2050, hanya dengan menghubungkan agenda perubahan iklim dan pertumbuhan.
Kita tidak bisa membuang-buang waktu; perubahan iklim sudah terjadi. Kekeringan terburuk yang terjadi pada tahun ini di Kepulauan Marshall, badai berkekuatan besar di Karibia, dan banjir yang membawa banyak kehancuran di Bangladesh dan Amerika membuktikan hal ini.
Program Lingkungan Hidup PBB baru-baru ini memperingatkan kita bahwa, meskipun setiap negara berhasil mencapai target penurunan emisi pada tahun 2030, kita tidak bisa membatasi pemanasan dibawah 1.5° Celsius diatas suhu masa pra-industri – yang merupakan ambang batas yang diakui dalam perjanjian Paris, dimana suhu yang lebih tinggi dari ambang batas ini akan menyebabkan dampak perubahan iklim yang lebih besar lagi. Bahkan peluang kita untuk mencapai target yang lebih konservatif – dan berbahaya – yaitu 2° Celsius tidaklah besar.
Mengabaikan kenyataan ini sama saja dengan mempertaruhkan masa depan banyak negara kepulauan, serta kemakmuran perekonomian global. Tanpa kenaikan tajam ambisi global untuk menurunkan emisi pada tahun 2020, kita tidak akan bisa menyelamatkan negara-negara yang paling rentan di dunia. Dan jika terjadi perubahan iklim yang tidak terkendali, seluruh negara akan terkena dampak dari hal tersebut.
Sayangnya, keadaan akan menjadi lebih buruk sebelum berubah menjadi lebih baik. Inilah mengapa kita harus meningkatkan upaya kita untuk meningkatkan ketahanan terhadap dampak perubahan iklim yang tidak bisa dihindari, dan untuk mengatasi konsekuensi yang berhubungan dengan permasalahan keamanan.
Sementara itu, kita harus segera meningkatkan komitmen terhadap perubahan iklim. Untungnya, beberapa acara yang akan dilaksanakan memberikan peluang untuk melakukan hal tersebut. Kita harus memanfaatkan peluang itu dengan baik.
Bulan depan, Presiden Perancis Emmanuel Macron akan menjadi tuan rumah konferensi untuk memperingati dua tahun perjanjian Paris. Dan pada bulan September tahun depan, Gubernur Kalifornia, Jerry Brown, akan menjadi tuan rumah pertemuan yang ia adakan untuk menggalang upaya yang lebih besar dari kota, perusahaan dan aktor bukan negara lainnya. Namun peluang terbesar akan terjadi pada tahun 2019, saat Sekretaris Jenderal PBB António Guterres bertemu dengan para pemimpin dunia di New York untuk pertemuan mengenai perubahan iklim terbesar sejak perjanjian Paris.
Kita perlu meningkatkan ambisi diseluruh acara yang ada, seperti yang dikatakan oleh kawan kami mendiang Tony de Brum, mantan menteri luar negeri Kepulauan Marshall dan pejuang perubahan iklim yang tidak kenal lelah, di konferensi Paris yaitu buatlah jalan demi kelangsungan hidup kelompok yang paling rentan.
Beberapa pemain penting telah melakukan lebih banyak dari komitmen mereka. Sedangkan negara-negara lain, termasuk Kepulauan Marshall, akan mengajukan target baru pada tahun 2020, untuk meningkatkan target yang ada saat ini yang hanya mempunyai rentang waktu hingga tahun 2025. Namun terdapat juga negara-negara lain, seperti Perancis, India dan Selandia baru – telah mengatakan secara informal bahwa mereka ingin melakukan lebih banyak upaya.
Faktanya adalah hampir semua negara mempunyai kapasitas untuk melakukan lebih banyak hal, khususnya jika terdapat dukungan dan peluang yang telah diidentifikasi. Saat ini yang penting adalah untuk menciptakan kondisi politik yang memotivasi dan memfasilitasi upaya tersebut. Ketika semakin banyak negara yang memperlihatkan kemampuan mereka untuk meningkatkan komitmen mereka, maka akan lebih banyak lagi negara lain yang akan mengikuti jejak mereka.
Pada saat yang sama, kita harus memastikan bahwa setiap sektor, dan juga negara, melakukan hal yang menjadi bagian mereka. Misalnya saja, pengiriman internasional, yang jika sektor ini adalah sebuah negara, maka mereka merupakan penghasil polusi terbesar keenam di dunia.
Dialog Talanoa yang akan diselenggarakan pada tahun depan – oleh Fiji, yang pada minggu lalu menjadi negara kepulauan pertama yang mengetuai pembicaraan perubahan iklim PBB – akan membantu negara-negara lain untuk mengidentifikasi bagaimana mereka bisa mencapai tujuan yang disetujui dalam perjanjian Paris. Dialog tersebut, yang harus disingkapi dengan iktikad baik oleh negara-negara, harus menjadi batu loncatan bagi upaya lebih lanjut. Untuk mencapai hal tersebut, Laporan Antar-Pemerintah mengenai Perubahan Iklim yang merancang cara untuk menjaga kenaikan suhu dibawah ambang batas 1.5°C akan menjadi hal yang sangat penting. Ilmu pengentahuan tetap menjadi bagian yang penting.  
Perjanjian Paris membuktikan bahwa kesuksesan politik mungkin untuk dicapai, jika para pemimpin diberikan platform yang baik, jika masyarakat sipil mendukung mereka, dan jika seluruh dunia bersatu untuk melakukan hal ini. Untuk mencapai masa depan yang berkelanjutan, kita harus menerapkan kembali pembelajaran tersebut. Slogan konferensi Bonn adalah "lebih lanjut, lebih cepat dan kebersamaan." Tantangan bersama kita adalah untuk menerjemahkan slogan yang terdengar bagus tersebut menjadi kenyataan.