Využití klimatické jednoty
,
BONN – Když byl Donald Trump před rokem zvolen americkým prezidentem, říkali někteří, že konec Pařížské klimatické úmluvy se blíží. Nicméně jak ukázalo poslední kolo globálních klimatických rozhovorů v německém Bonnu, jsou světoví lídři odhodlanější než kdy jindy smlouvu plnit. To je dobrá zpráva, ale faktem zůstává, že příspěvky jednotlivých zemí zatím na změnu kurzu nestačí – a naše časově omezená, vhodná příležitost k efektivní akci v rámci klimatické změny se rapidně zmenšuje.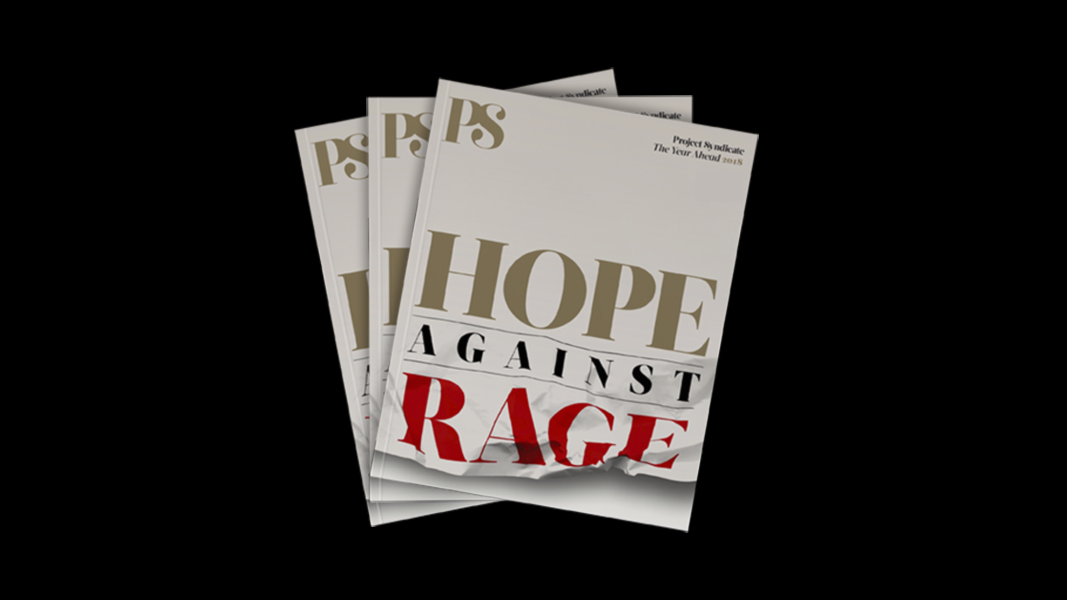 The Year Ahead 2018
The world's leading thinkers and policymakers examine what's come apart in the past year, and anticipate what will define the year ahead.
Trumpovo rozhodnutí stáhnout Spojené státy – historicky světově největší producent emisí oxidu uhličitého – z Pařížské úmluvy dalo této dohodě velkou ránu. Mnoho z nejbližších spojenců USA- včetně obou našich zemí, Marshallových ostrovů a Austrálie – bylo tímto krokem hluboce zklamáno, jelikož byl krátkozraký, jak pro Ameriku, tak pro svět.
Je však těžké nedodat si odvahu z čerstvé vlny globálního odhodlání, které spustilo Trumpovo rozhodnutí, jak globálně, tak v rámci USA. Skoro každý hlavní stát, město a společnost v e Spojených státech se nyní zavázali, že udělají více k zajištění, že jejich země splí své závazky, navzdory opozici Trumpovy administrativy.
Fakt, že klimatická akce je nyní největší ekonomickou příležitostí světa, rozhodně pomohl. Podle vlastní analýzy Trumpovy administrativy pracuje nyní v solárním průmyslu více než dvojnásobek Američanů, než celkově v průmyslu s uhlím, ropou a zemním plynem. A OECD dříve v tomto roce uvedla, že bychom mohli zvýšit globální růst na 5% ročně do roku 2050 jednoduše tak, že propojíme agendy klimatu a růstu.
Není času nazbyt; klimatická změna již dorazila. Rekordní sucha tohoto roku na Marshallových ostrovech, apokalyptické bouře v Karibiku a devastující povodně v Bangladéši a USA jsou toho důkazem.
Jak nám nedávno připomenul Program OSN pro životní prostředí, i kdyby každá země dosáhla existujících cílů na redukci emisí do roku 2030, nebudeme schopní snížit oteplování pod 1,5° Celsius nad předindustriálními hodnotami – úroveň uznávaná Pařížskou dohodu, za kterou se stává dopad klimatická změny mnohem větší. Naše šance, abychom zůstali dokonce i na mnohem konzervativnějším – a nebezpečném – limitu 2° Celsia budou mizivé.
Ignorovat tuto realitu znamená hazardovat s existenční budoucností mnoha ostrovních zemí, nemluvě o prosperitě globální ekonomiky. Bez prudkého nárůstu v globálních ambicích na redukce emisí do roku 2020 nebudeme schopni zachránit nejohroženější země světa. A pokud dojde ke změně klimatu, nebude vůči jeho dopadům imunní žádná země.
Věci se naneštěstí výrazně zhorší, než dojde k jejich zlepšení. Proto musíme znásobit naši snahu o zvýšení odolnosti vůči efektům klimatu, kterým se nevyhneme, a řešit s tím spojené bezpečnostní následky.
V mezičase musíme naléhavě zvýšit ambice našich klimatických závazků. Naštěstí nám tuto příležitost dává několik nadcházejících událostí. Musíme se jí chopit oběma rukama.
Francouzský prezident Emmanuel Macron bude příští měsíc pořádat konferenci k příležitosti dvouletého výročí od Pařížské dohody. A kalifornský guvernér Jerry Brown bude příští září pořádat vlastní summit k podnícení větší činnosti měst, firem a dalších nestátních činitelů. Největší příležitost však přijde v roce 2019, kdy generální tajemník OSN António Guterres svolá světové lídry do New Yorku na největší klimatické shromáždění od toho pařížského.
Potřebujeme vybudovat oblouk ambicí napříč těmito událostmi, který pak bude schopen - slovy našeho přítele Tonyho de Bruma, posledního ministra zahraničí Marshallových ostrovů a neúnavného bojovníka za klima – vytvořit cestu k přežití pro ty nejzranitelnější.
Někteří významní hráči již jdou za hranici svých závazků. Několik dalších, včetně Marshallových ostrovů, se chystá předložit do roku 2020 nový soubor cílů, aby tak posílili své stávající cíle, které dosahují pouze do roku 2025. A další – včetně Francie, Indie a Nového Zélandu – se neformálně vyslovili, že se chystají udělat více.
Pravdou je, že skoro všechny země mají ve svých kapacitách na víc, zejména pokud existuje podpora a jsou identifikované priority. Nyní je nezbytné vytvořit správné politické podmínky a to s cílem motivovat a usnadnit činnost. Čím více zemí bude dávat najevo svou schopnost zvýšit ambice svých závazků, tím více jich bude následovat.
Současně musíme zajistit, že každý sektor, stejně jako každá země, dělá svůj férový podíl. To kupříkladu zahrnuje mezinárodní dopravu, které kdyby bylo zemí, tak by bylo šestým největším znečišťovatelem světa.
"Talanoa Dialogue" v příštím roce – který se bude konat na Fidži, které se minulý týden stalo prvním ostrovním státem předsedajícím klimatickým zasedáním OSN – pomůže zemím přesně identifikovat, jak dosáhnout cílů stanovených v Pařížské úmluvě. Tento dialog, ke kterému by země měly přistoupit v dobré víře, musí být odrazovým můstkem pro další akci. V tomto ohledu bude klíčová nedávná zpráva Mezivládního panelu pro klimatickou změnu, která představuje způsoby, jak lze udržet teplotní nárůst pod úrovní 1,5°C.
Pařížské hovory ukázaly, že politický úspěch je možný v případě, když je lídrům poskytnuta správná platforma, když se pro ně mobilizuje občanská společnost a pokud svět funguje jednotně. Pokud chceme získat maximum v cestě k udržitelné budoucnosti, musíme tuto lekci znovu použít. Heslo konference v Bonnu bylo "dále, rychleji a společně." Naše společná výzva je přeložit hezky znějící slogan do reality.