A ambiguidade estratégica dos EUA sobre Taiwan tem de acabar
TÓQUIO – A invasão da Ucrânia pela Rússia tem lembrado muita gente da relação tensa entre a China e Taiwan. Porém, embora existam três semelhanças entre a situação na Ucrânia e em Taiwan, há também diferenças significativas.
A primeira semelhança é uma lacuna de poder militar muito grande entre Taiwan e a China, como a que havia entre a Ucrânia e a Rússia. Além disso, essa lacuna vem crescendo a cada ano.
Em segundo lugar, nem Ucrânia nem Taiwan têm aliados militares formais. Ambos os países são forçados a enfrentar sozinhos ameaças ou ataques.
Terceiro, como Rússia e China são membros permanentes e com poder de veto no Conselho de Segurança das Nações Unidas, a função de mediação da ONU não pode ser invocada para conflitos envolvendo os dois países. Este foi o caso do atual ataque russo à Ucrânia, e também seria o caso em qualquer crise sobre Taiwan.
Mas a situação em torno de Taiwan é ainda mais desconfortável. Embora Taiwan não tenha aliados, há a Lei de Relações de Taiwan, uma lei americana de 1979 que exige dos Estados Unidos que forneçam a Taiwan equipamento militar e suprimentos "necessários para permitir a Taiwan manter uma capacidade de autodefesa suficiente". Essa lei tem funcionado como uma forma de compensação pela relutância dos Estados Unidos em dizer explicitamente que "defenderá Taiwan" caso aconteça um ataque. Agora este arranjo deve mudar.
Em resposta à agressão da Rússia contra a Ucrânia, os EUA declararam desde o início que não enviariam suas tropas em defesa da Ucrânia. Quando se trata de Taiwan, contudo, os EUA vêm adotando uma política de ambiguidade estratégica. Este é o segundo ponto de diferença: ainda não está claro se os EUA interviriam à força em uma crise envolvendo Taiwan.
Investing in Health for All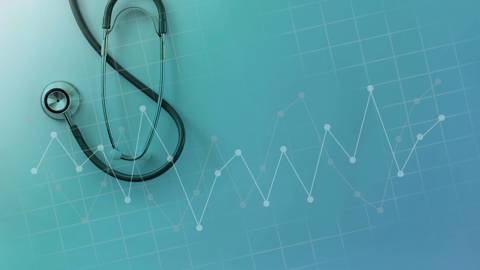 PS Events: Investing in Health for All
Register now for our next virtual event, Investing in Health for All, organized by the European Investment Bank and World Health Organization, where global experts will consider what lessons the COVID-19 pandemic and other recent crises offer for confronting public health challenges in the years ahead.
Como os EUA preferem deixar indefinida sua posição sobre como reagiriam a um ataque a Taiwan, a China (pelo menos até agora) tem sido desencorajada do aventureirismo militar. Isso se deve ao fato de que os governantes da China devem levar em conta a possibilidade de os EUA realmente intervirem militarmente. Ao mesmo tempo, a ambiguidade dos EUA tem forçado Taiwan a considerar a possibilidade de os EUA não intervirem militarmente, e isso vem desencorajando grupos radicais pró-independência na ilha.
Os EUA mantiveram sua política de cara de Janus (deus de duas faces da mitologia romana) durante décadas. Mas a terceira e mais importante diferença entre a Ucrânia e Taiwan sugere fortemente que é hora de os EUA reconsiderarem sua abordagem. Trocando em miúdos, enquanto a Ucrânia é um estado independente sem sombra de dúvida, Taiwan não é.
A invasão da Rússia não só é uma violação armada da soberania territorial da Ucrânia, mas também uma tentativa de derrubar com mísseis e granadas o governo de um estado soberano. Nesse ponto, não há controvérsia na comunidade internacional sobre a interpretação do direito internacional e da Carta da ONU. Embora o alcance da participação de cada país nas sanções à Rússia tenha variado, nenhum país afirmou que a Rússia não está violando gravemente o direito internacional.
A China, em comparação, afirma que Taiwan é "parte de seu próprio país", e a posição dos EUA e do Japão é de respeitar essa afirmação. Nem o Japão nem os EUA têm relações diplomáticas oficiais com Taiwan, e a maioria dos países ao redor do mundo não reconhece Taiwan como um Estado soberano. Ao contrário da Ucrânia, lideranças chinesas podem alegar que qualquer invasão de Taiwan que a China lance é necessária para suprimir as atividades antigovernamentais em uma de suas próprias regiões e que, portanto, tais atos não violariam o direito internacional.
Quando a Rússia anexou a Crimeia, a comunidade internacional acabou concordando, embora a Rússia tivesse violado a soberania ucraniana. Dado esse precedente, não é surpresa que os líderes chineses possam muito bem esperar que o mundo seja mais tolerantes caso eles também adotem a lógica da subjugação "regional" – em vez de nacional.
Essa lógica está tornando a ambiguidade estratégica insustentável. A política de ambiguidade funcionou extremamente bem quando os EUA eram fortes o bastante para mantê-la, e quando a China era muito inferior aos EUA em poder militar. Mas esses dias acabaram. A política de ambiguidade dos EUA em relação a Taiwan está agora promovendo instabilidade na região do Indo-Pacífico, incentivando a China a subestimar a determinação dos EUA, enquanto deixa o governo de Taipei desnecessariamente ansioso.
Dada a mudança nas circunstâncias desde a adoção da política de ambiguidade estratégica, os EUA devem emitir uma declaração que não esteja aberta a interpretações errôneas ou múltiplas. Chegou a hora de os EUA deixarem claro que vão defender Taiwan contra qualquer tentativa de invasão chinesa.
Sempre que encontrava o presidente Xi Jinping em meu tempo de primeiro-ministro, tinha como regra transmitir claramente a ele que  não deveria julgar mal a intenção do Japão de defender as Ilhas Senkaku, e que as intenções do Japão eram inabaláveis. A tragédia humana que se abateu sobre a Ucrânia nos ensinou uma amarga lição. Não deve haver mais espaço para dúvidas em nossa determinação em relação a Taiwan e em nossa determinação de defender a liberdade, a democracia, os direitos humanos e o estado de direito.
Tradução por Fabrício Calado Moreira