Ambiguitas Strategis AS mengenai Taiwan harus Berakhir
TOKYO – Invasi Rusia ke Ukraina mengingatkan banyak orang terhadap ketegangan hubungan Tiongkok dan Taiwan. Tapi meskipun ada tiga persamaan antara situasi di Ukraina dan Taiwan, terdapat beberapa perbedaan yang signifikan.             
Persamaan situasi pertama adalah adanya kesenjangan kekuatan militer antara Taiwan dan Tiongkok, sama seperti yang terjadi di Ukraina dan Rusia. Terlebih lagi, kesenjangan tersebut menjadi semakin besar setiap tahunnya.
Kedua, Ukraina dan Taiwan tidak punya sekutu militer formal. Kedua negara terpaksa harus menghadapi ancaman atau serangan sendiri.
Ketiga, karena Rusia dan Tiongkok adalah anggota permanen dan memiliki kekuatan veto di Dewan Keamanan PBB, maka fungsi mediasi PBB tidak bisa diandalkan jika konflik yang terjadi melibatkan kedua negara tersebut. Hal ini terlihat pada serangan Rusia ke Ukraina baru-baru ini dan hal yang sama juga akan terjadi jika ada krisis di Taiwan.
Tapi situasi di Taiwan bahkan lebih mengkhawatirkan. Meskipun Taiwan tidak punya sekutu, UU Hubungan Taiwan, UU AS tahun 1979 yang mewajibkan AS untuk memberikan peralatan dan pasokan militer ke Taiwan yang "diperlukan untuk memungkinkan Taiwan mempertahankan kapasitas pertahanan diri yang memadai." UU ini berfungsi sebagai bentuk kompensasi bagi keengganan Amerika untuk secara eksplisit menyatakan mereka akan "membela Taiwan" jika diserang. Hal ini harus berubah.  
Sebagai respons terhadap agresi Rusia terhadap Ukraina, AS sejak awal sudah menyatakan bahwa mereka tidak akan mengerahkan pasukan untuk membela Ukraina. Tapi dalam kasus Taiwan, AS sudah mengadopsi kebijakan ambiguitas strategis. Ini adalah perbedaan kedua: masih tidak jelas apakah AS akan mengerahkan pasukan jika terjadi krisis yang melibatkan Taiwan.
Investing in Health for All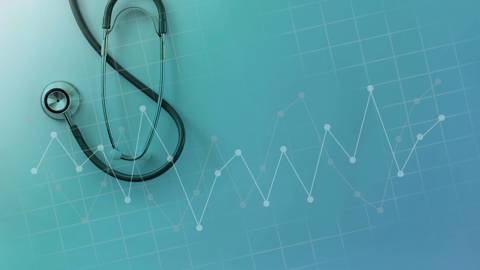 PS Events: Investing in Health for All
Register now for our next virtual event, Investing in Health for All, organized by the European Investment Bank and World Health Organization, where global experts will consider what lessons the COVID-19 pandemic and other recent crises offer for confronting public health challenges in the years ahead.
Karena AS memilih untuk tidak menentukan posisi mereka dalam merespons serangan terhadap Taiwan, Tiongkok (setidaknya sampai sekarang) tidak mencoba melakukan tindakan militer yang sembarangan. Hal ini karena para pemimpin di Tiongkok harus mempertimbangkan kemungkinan AS akan melakukan campur tangan secara militer. Pada saat yang sama, ambiguitas AS sudah memaksa Taiwan untuk mempertimbangkan kemungkinan bahwa AS tidak akan campur tangan secara militer, dan hal ini sudah menghalangi kelompok-kelompok radikal pro-kemerdekaan di Taiwan.
AS sudah mempertahankan kebijakan ambigu ini selama puluhan tahun. Tapi, perbedaan ketiga dan yang paling penting antara Ukraina dan Taiwan menunjukkan bahwa sudah saatnya AS mempertimbangkan kembali pendekatan mereka. Sederhananya, tidak ada keraguan bahwa Ukraina adalah sebuah negara merdeka, sedangkan hal yang sama tidak bisa dikatakan mengenai Taiwan.                  
Invasi Rusia bukan hanya sebuah pelanggaran terhadap kedaulatan wilayah Ukraina, tapi juga upaya untuk menggulingkan pemerintahan sebuah negara berdaulat dengan rudal dan peluru. Dalam hal ini, tidak ada kontroversi pada masyarakat internasional mengenai penafsiran hukum internasional dan piagam PBB. Meskipun terdapat perbedaan antar negara dalam partisipasi pada sanksi terhadap Rusia, tidak ada negara yang menyatakan bahwa Rusia tidak sedang melanggar hukum internasional.          
Sebaliknya, Tiongkok mengklaim bahwa Taiwan adalah "bagian dari negara mereka," dan AS serta Jepang menghormati klaim tersebut. Baik Jepang dan AS tidak mempunyai hubungan diplomatis dengan Taiwan, dan sebagian besar negara di dunia tidak mengakui Taiwan sebagai negara berdaulat. Berbeda dengan Ukraina, para pemimpin di Tiongkok bisa menyatakan bahwa invasi Taiwan oleh Tiongkok perlu dilakukan untuk menekan aktivitas-aktivitas anti-pemerintah di salah satu wilayah negara tersebut, dan oleh karena itu tidak melanggar hukum internasional.      
Ketika Rusia menganeksasi Crimea, masyarakat internasional pada akhirnya menerima hal tersebut, meskipun Rusia sudah melanggar kedaulatan Ukraina. Mengingat adanya preseden ini, tidak mengherankan jika para pemimpin Tiongkok juga memperkirakan bahwa masyarakat internasional akan menjadi lebih toleran jika mereka juga mengadopsi logika mengenai subjugasi "regional" – dibandingkan nasional.        
Logika ini menjadikan ambiguitas strategis tidak bisa dipertahankan. Kebijakan ambiguitas ini bekerja dengan sangat baik selama AS mempunyai posisi yang cukup kuat untuk mempertahankannya, dan selama kekuatan militer Tiongkok jauh lebih inferior dibandingkan AS. Tapi situasi saat ini sudah jauh berbeda. Kebijakan ambiguitas AS mengenai Taiwan kini mendorong ketidakstabilan di wilayah Indo-Pasifik, dengan mendorong Tiongkok untuk meremehkan kebijakan AS, dan pada saat yang sama menjadikan pemerintahan di Taipei cemas.
Mengingat adanya perubahan sejak kebijakan ambiguitas strategis diadopsi, AS harus mengeluarkan pernyataan yang jelas dan tidak bisa disalahartikan atau mempunyai penafsiran yang beragam. Sudah tiba waktunya bagi AS menunjukkan dengan jelas bahwa mereka akan membela Taiwan dari percobaan invasi Tiongkok.  
Setiap kali Saya bertemu dengan Presiden Xi Jinping semasa Saya menjabat sebagai perdana menteri, Saya selalu menyampaikan agar beliau tidak menyalahartikan niat Jepang untuk membela Kepulauan Senkaku, dan bahwa tekad Jepang sudah bulat. Tragedi kemanusiaan yang menimpa Ukraina sudah memberikan kita sebuah pelajaran pahit. Tidak boleh ada keraguan mengenai posisi kita mengenai Taiwan, dan tekad kita untuk membela kemerdekaan, demokrasi, hak asasi manusia, dan supremasi hukum.