L'ambiguità strategica degli Usa su Taiwan deve finire
TOKYO – L'invasione dell'Ucraina da parte della Russia ha ricordato a molti osservatori i rapporti tesi che intercorrono tra la Cina e Taiwan. Ma se la situazione dell'Ucraina e quella di Taiwan presentano tre aspetti di somiglianza, tra di esse vi sono anche notevoli differenze.   
La prima similitudine riguarda l'ampio divario in termini di forza militare tra Taiwan e la Cina, così come tra l'Ucraina e la Russia, un divario che tende ad aumentare da un anno all'altro.
La seconda è che né l'Ucraina né Taiwan hanno alleati militari formali, ma sono costretti a fare fronte alle minacce o agli attacchi esterni da soli.
La terza è che, dal momento che Russia e Cina sono entrambe membri permanenti e con diritto di veto del Consiglio di sicurezza delle Nazioni Unite, non è possibile invocare la funzione di mediazione dell'Onu nel caso di conflitti che le vedono coinvolte. Così è stato nell'attuale attacco russo nei confronti dell'Ucraina, e così sarebbe nel caso di una crisi riguardante Taiwan. 
Ma la situazione di Taiwan è ancora più precaria. Pur non avendo alleati, essa dispone del  Taiwan Relations Act, una legge statunitense del 1979 che impone agli Stati Uniti di dotarla dell'equipaggiamento e delle forniture militari "necessari a consentire a Taiwan di mantenere una sufficiente capacità di autodifesa". Tale legge ha in qualche modo compensato la riluttanza dell'America a dichiarare esplicitamente che "difenderà Taiwan" qualora venisse attaccata. Questo assetto ora dovrebbe cambiare.    
In seguito all'aggressione russa contro l'Ucraina, gli Stati Uniti hanno dichiarato sin da subito che non avrebbero inviato truppe per difenderla. Nel caso di Taiwan, però, gli  Usa hanno adottato una politica strategica ambigua. Questa è la seconda differenza: non è ancora chiaro se gli Usa interverrebbero con la forza qualora scoppiasse una crisi in cui fosse coinvolta Taiwan.
Subscribe to PS Digital Now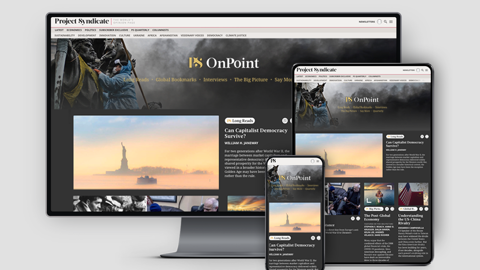 Subscribe to PS Digital Now
Access every new PS commentary, our entire On Point suite of subscriber-exclusive content – including Longer Reads, Insider Interviews, Big Picture/Big Question, and Say More – and the full PS archive.
Poiché gli Stati Uniti preferiscono mantenere indefinita la loro posizione su come reagirebbero a un attacco nei confronti di Taiwan, la Cina è stata scoraggiata (almeno finora) dal perseguire l'avventurismo militare, in quanto i governanti cinesi devono tenere conto della possibilità che gli Usa intervengano militarmente per davvero. Allo stesso tempo, l'ambiguità statunitense ha costretto Taiwan a considerare l'eventualità che gli Usa possano rinunciare all'azione militare, scoraggiando i gruppi indipendentisti dell'isola.    
Gli Stati Uniti portano avanti una politica ambivalente da decenni. Ma la terza e più importante differenza tra l'Ucraina e Taiwan suggerisce fermamente che per gli Stati Uniti è giunto il momento di rivedere la loro strategia. In parole povere, mentre l'Ucraina è uno stato indipendente a tutti gli effetti, Taiwan non lo è. 
L'invasione da parte della Russia non rappresenta solo una violazione armata della sovranità territoriale dell'Ucraina, ma anche un tentativo di rovesciare il governo di uno stato sovrano a suon di missili e proiettili d'artiglieria. A tale proposito, non vi è disaccordo nell'ambito della comunità internazionale sull'interpretazione del diritto internazionale e della Carta dell'Onu. Sebbene l'adesione dei paesi alle sanzioni sia stata disomogenea, per nessuno di essi la Russia non sta commettendo una grave violazione del diritto internazionale. 
D'altro canto, la Cina sostiene che Taiwan fa "parte del suo territorio", e la posizione di Usa e Giappone è quella di prendere atto di tale rivendicazione. Né il Giappone né gli Stati Uniti hanno relazioni diplomatiche ufficiali con Taiwan, e la maggior parte dei paesi del mondo non ne riconosce la sovranità nazionale. A differenza dell'Ucraina, i leader cinesi potrebbero sostenere che un'invasione di Taiwan lanciata dalla Cina sia necessaria per reprimere attività anti-governative in una delle sue regioni, e che pertanto tali azioni non violerebbero il diritto internazionale.  
Quando la Russia ha annesso la Crimea, la comunità internazionale ha finito per accondiscendere, anche se la Russia aveva violato la sovranità ucraina. Visto il precedente, non sorprende che i leader cinesi possano aspettarsi un atteggiamento più tollerante dal resto del mondo qualora anch'essi adottassero la logica dell'assoggettamento "regionale", piuttosto che nazionale. 
Tale logica ha reso l'ambiguità strategica non più sostenibile. La politica dell'ambiguità ha funzionato benissimo fintantoché gli Usa erano abbastanza forti da portarla avanti, e fintantoché la Cina era di gran lunga inferiore agli Stati Uniti sul piano della potenza militare. Ma quel tempo è finito. La politica statunitense dell'ambiguità su Taiwan sta ora fomentando l'instabilità nella regione dell'Indo-Pacifico, sia incoraggiando la Cina a sottostimare la determinazione americana, sia preoccupando il governo di Taipei più del necessario.  
Essendo cambiato il contesto rispetto a quando la politica dell'ambiguità strategica è stata adottata, gli Stati Uniti dovrebbero rilasciare una dichiarazione non soggetta a fraintendimenti o molteplici interpretazioni. Per gli Usa è giunto il momento di dire apertamente che difenderanno Taiwan da qualunque tentativo d'invasione da parte della Cina.
Ogni volta che ho incontrato il presidente Xi Jinping quand'ero primo ministro, ho sempre fatto in modo di trasmettergli chiaramente il messaggio di non sottovalutare l'intenzione del Giappone di difendere le isole Senkaku, nonché la fermezza delle nostre intenzioni. La tragedia umana accaduta all'Ucraina ci ha insegnato un'amara lezione: non deve più esserci alcun margine di dubbio sui nostri propositi riguardo a Taiwan, e sulla nostra determinazione a difendere la libertà, la democrazia, i diritti umani e lo stato di diritto.