L'ambiguïté stratégique américaine autour de Taïwan doit cesser
TOKYO – L'invasion de l'Ukraine par la Russie en conduit beaucoup à songer à la précarité de la relation entre la Chine et Taïwan. La situation de l'Ukraine et celle de Taïwan présentent trois similitudes, d'importantes différences intervenant par ailleurs.
Une première analogie réside dans l'écart considérable de puissance militaire entre Taïwan et la Chine, comme entre l'Ukraine et la Russie. Cet écart ne cesse par ailleurs de se creuser année après année.
Deuxièmement, ni l'Ukraine, ni Taïwan ne disposent d'alliés militaires officiels. Les deux pays doivent faire face seuls aux menaces et aux attaques.
Troisièmement, la Russie et la Chine étant membres permanents et disposant d'un droit de veto au Conseil de sécurité des Nations Unies, la fonction de médiation de l'ONU ne peut ici intervenir dans les conflits qui les impliquent. On l'observe concernant l'actuelle agression de l'Ukraine par la Russie, et ce serait également le cas dans l'éventualité d'une crise autour de Taïwan.
Dans le cas de Taïwan , la situation est toutefois encore plus délicate. Si Taïwan ne dispose pas d'alliés, elle entend compter sur le Taiwan Relations Act, une loi américaine de 1979 en vertu de laquelle les États-Unis fournissent à l'État insulaire les équipements et approvisionnements militaires « nécessaires pour permettre à Taïwan de conserver une capacité d'autodéfense suffisante ». Cette loi constitue une forme de compensation de la réticence de l'Amérique à affirmer qu'elle « défendra Taïwan » si celle-ci est attaquée. Il est temps que ce fonctionnement change.
En réponse à l'agression de la Russie contre l'Ukraine, les États-Unis ont rapidement déclaré qu'ils n'enverraient pas de troupes défendre le régime de Kiev. En revanche, dans le cas de Taïwan, les États-Unis appliquent une politique d'ambiguïté stratégique. C'est ici qu'apparaît une deuxième différence : la réponse n'est pas claire à la question de savoir si les États-Unis interviendraient par la force en cas de crise impliquant Taïwan.
Subscribe to PS Digital Now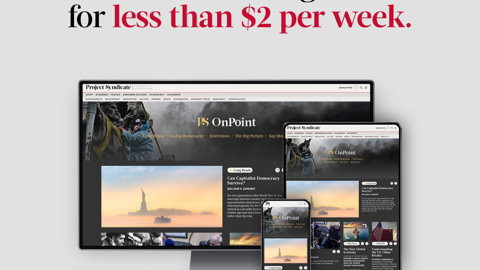 Subscribe to PS Digital Now
Access every new PS commentary, our entire On Point suite of subscriber-exclusive content – including Longer Reads, Insider Interviews, Big Picture/Big Question, and Say More – and the full PS archive.
Les États-Unis préférant maintenir indéterminée leur position sur la manière dont ils répondraient à une agression contre Taïwan, la Chine se trouve (jusqu'à présent) dissuadée de s'y aventurer militairement. Les dirigeants chinois doivent en effet tenir compte de la possibilité d'une intervention militaire américaine. Dans le même temps, l'ambiguïté des États-Unis contraint Taïwan à envisager l'éventualité qu'ils n'interviennent pas militairement, ce qui dissuade ici les groupes radicaux pro-indépendance sur l'île.
Les États-Unis maintiennent ce visage de Janus depuis plusieurs décennies. Seulement voilà, la troisième et plus importante différence entre l'Ukraine et Taïwan suggère vivement la nécessité pour l'Amérique de reconsidérer aujourd'hui son approche : si l'Ukraine est un État irréfutablement indépendant, ce n'est pas le cas de Taïwan.
L'invasion russe constitue non seulement une violation armée de la souveraineté territoriale de l'Ukraine, mais également une tentative de renversement du gouvernement d'un État souverain au moyen de missiles et d'obus. Sur ce point, aucune controverse n'existe au sein de la communauté internationale quant à l'interprétation du droit international et de la Charte des Nations Unies. Bien que la mesure dans laquelle les pays participent aux sanctions contre la Russie diffère, aucun État n'a osé affirmer que Moscou n'agissait pas en violation sérieuse du droit international.
Par opposition, la Chine affirme que Taïwan « fait partie de son propre territoire », et les positions américaine et japonaise consistent à tolérer cette affirmation. Ni le Japon, ni les États-Unis n'échangent diplomatiquement officiellement avec Taïwan, et la plupart des pays du monde ne reconnaissent pas l'île comme un État souverain. Différence avec l'Ukraine, les dirigeants chinois pourraient qualifier une invasion de Taïwan par la Chine comme nécessaire pour faire cesser des activités antigouvernementales dans l'une de ses propres régions, et présenter par conséquent cette invasion comme n'enfreignant pas le droit international.
Lorsque la Russie a annexé la Crimée, la communauté internationale a fini par acquiescer, malgré la violation de la souveraineté ukrainienne par Moscou. Compte tenu de ce précédent, il ne serait pas surprenant que les dirigeants chinois s'attendent à une tolérance internationale comparable s'ils venaient eux aussi à adopter une logique de domination « régionale » et pas seulement nationale.
Cette logique rend intenable l'ambivalence stratégique. La politique de l'ambiguïté fonctionnait parfaitement tant que les États-Unis étaient suffisamment puissants pour l'appliquer, et tant que la Chine demeurait largement inférieure à l'Amérique en termes de puissance militaire. Cette époque est révolue. La politique américaine d'ambivalence concernant Taïwan alimente aujourd'hui l'instabilité dans la région indopacifique, en conduisant la Chine à sous-estimer la détermination américaine, tout en rendant inutilement inquiet le gouvernement de Taipei.
Compte tenu de l'évolution des circonstances depuis l'adoption de cette politique d'ambiguïté stratégique, il est nécessaire que les États-Unis formulent une déclaration qui n'autorise ni mauvaise interprétation, ni interprétations multiples. L'heure est venue pour l'Amérique de faire clairement savoir qu'elle défendra Taïwan contre toute tentative chinoise d'invasion.
Lorsque j'étais Premier ministre, durant chacune de mes rencontres avec le président Xi Jinping, j'avais pour règle de toujours lui faire clairement comprendre qu'il ne devait pas sous-estimer la volonté du Japon de défendre les îles Senkaku, et que la détermination japonaise sur ce point était inébranlable. La tragédie humaine qui frappe l'Ukraine nous enseigne une douloureuse leçon. Il ne doit plus exister la moindre possibilité de douter de notre détermination vis-à-vis de Taïwan, ainsi que de notre volonté de défendre la liberté, la démocratie, les droits de l'homme et l'État de droit.
Traduit de l'anglais par Martin Morel