Aislar al estado terrorista de Putin
KIEV – Una catástrofe humanitaria se desarrolla en Ucrania, y el resto del mundo es mero espectador. Vladímir Putin lleva adelante una guerra indiscriminada contra la población civil ucraniana. El devastador sitio de las fuerzas rusas a Mariúpol (que incluyó el bombardeo deliberado de una maternidad) forma parte de un patrón. Como ha dicho el presidente ucraniano Volodímir Zelenski, es una prueba más de que en nuestro país está ocurriendo un genocidio.
Sólo en Mariúpol han muerto más de 2100 personas desde el inicio de la invasión. En toda Ucrania, las tropas rusas mantienen de rehenes a cientos de miles de personas, a las que impiden abandonar sus ciudades y pueblos mientras las bombardean indiscriminadamente y sin aviso. Se calcula que unos 2,8 millones de personas han huido del país, y varios millones más han tenido que dejar sus hogares para buscar refugio. En las fronteras se formaron largas filas de gente tratando de cruzar, y muchas personas hallaron refugio en hogares de vecinos y desconocidos. Mil localidades se han quedado sin calefacción, electricidad y agua. Hay informes que hablan de gente que bebe de los charcos y de niños que mueren de deshidratación.
Durante los veintidós años del reinado de Putin, Rusia actuó una y otra vez con total impunidad, chantajeando al mundo con la amenaza tácita de una represalia nuclear. La comunidad internacional ha visto a su régimen asolar Chechenia y Georgia con tácticas de tierra arrasada como las que está usando en Ucrania; lo ha visto anexar ilegalmente Crimea y llevar adelante una guerra híbrida contra otros países en todo el mundo. El régimen sirio, aliado del Kremlin, hundió en la pobreza al 90% de la población siria; y Naciones Unidas informa que 14,6 millones de sirios, de una población de 17,5 millones, necesitan ayuda humanitaria. Ahora Ucrania es el nuevo blanco de los ataques de Putin contra Occidente.
Mientras el sistema internacional de seguridad yace en pedazos, y se viola sistemáticamente el derecho humanitario, Ucrania necesita con urgencia armas y sistemas misilísticos para proteger su espacio aéreo. Pero no es sólo ayuda militar, económica y humanitaria; Ucrania también necesita con urgencia que el mundo tome medidas legales para aumentar el aislamiento de Putin.
Por eso la comisión del parlamento ucraniano sobre políticas anticorrupción está pidiendo que el Grupo de Acción Financiera Internacional expulse a la Federación Rusa y la incluya en la lista negra de jurisdicciones de alto riesgo. Como órgano internacional de combate a la financiación del terrorismo y el lavado de dinero, el GAFI puede hacer que cualquier transacción internacional con Rusia se vuelva imposible, y de tal modo paralizar su maquinaria bélica. Pero se ha mantenido al margen, incluso ante crímenes como los cometidos en Mariúpol.
El GAFI fue creado en 1989 por el G7 para coordinar acciones legales y regulatorias contra las amenazas para el sistema financiero internacional derivadas del lavado de dinero y de la financiación del terrorismo. La organización tiene 39 miembros (incluida la Federación Rusa) y abarca más de 200 jurisdicciones. Una de las responsabilidades principales de sus miembros (según las 40+9 recomendaciones) es el combate legal al «blanqueo de capitales y el financiamiento del terrorismo» y la confiscación de «activos de terroristas».
WINTER SALE: Save 25% on a new PS subscription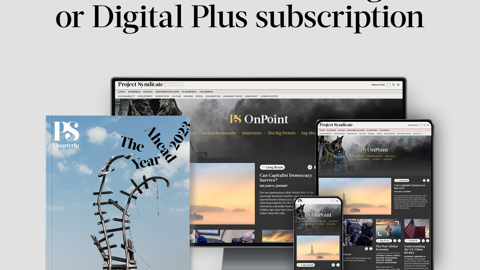 WINTER SALE: Save 25% on a new PS subscription
For a limited time, you can gain greater access to Project Syndicate – including every commentary and our entire On Point suite of subscriber-exclusive content – starting at less than $6 per month.
Entre otras tareas, el GAFI identifica «jurisdicciones de alto riesgo» donde una fiscalización deficiente de las normas contra el lavado de dinero y la financiación del terrorismo atenta contra la seguridad del sistema financiero internacional. En 2000 sumó a Rusia a la lista por incumplimiento reiterado de normas internacionales referidas al lavado de dinero y en 2002 la eliminó al registrarse avances en el tema. Pero es obvio que esos avances se revirtieron, en vista de la cantidad de información que hay sobre prácticas de lavado de dinero y financiación del terrorismo por parte del gobierno ruso.
Y llamemos a las cosas por su nombre: las acciones de Rusia en Ucrania constituyen terrorismo. Las «repúblicas populares» de Donetsk y de Luhansk llevan ocho años ejecutando acciones terroristas bajo control directo de Rusia. En julio de 2014, un misil ruso Buk derribó el vuelo MH17 de Malaysia Airlines que sobrevolaba el este de Ucrania y mató a 298 pasajeros y miembros de la tripulación. La justicia de los Países Bajos acusó de asesinato a tres rusos (Igor Guirkin, Serguéi Dubinski y Oleg Pulatov) y a un ucraniano (Leonid Jarchenko).
Desde el inicio de la invasión total de Ucrania por parte de Rusia el 24 de febrero, ha habido incontables ataques contra la población civil. Esto incluye el lanzamiento de cohetes contra edificios residenciales, hospitales, jardines preescolares y asilos en Kiev, Járkiv, Sumi, Cherníhiv y otras localidades. En una exhibición de imprudencia extraordinaria, las fuerzas rusas incluso atacaron las centrales nucleares de Chernóbil y Zaporiyia y el embalse de Kiev. A todos estos actos les cabe la definición de terrorismo: están diseñados para conseguir los objetivos políticos de Rusia intimidando a la población civil y atentando contra su vida e integridad física.
Rusia ha violado el Convenio Internacional para la Represión de la Financiación del Terrorismo (1999) y el Convenio Internacional para la Represión del Terrorismo Nuclear (2005). La resolución 1373 del Consejo de Seguridad de la ONU (2001) exige a todos los estados prevenir la financiación de actos terroristas; pero son exactamente la clase de actos que Rusia ha estado cometiendo en Luhansk y Donetsk.
En estas circunstancias, la continuidad de Rusia como miembro del GAFI es otra afrenta al derecho internacional. El presidente de la organización (Marcus Pleyer) y los gobiernos del G7 deben expulsar a Rusia y sumarla a la lista de jurisdicciones de alto riesgo, que se define como aquellas con serias deficiencias estratégicas en sus sistemas de combate al lavado de dinero y al financiamiento del terrorismo y de la proliferación de armas de destrucción masiva.
Hasta el momento, el GAFI ha expresado una «seria preocupación» por la situación en Ucrania, y ha indicado que está «revisando el papel de Rusia» dentro de la organización. Pero su próxima reunión es en junio, y todo indica que seguirá el cronograma establecido. Semejante inacción equivale a apoyar a Putin. Los acuerdos internacionales no sirven de nada si no se los aplica y hace cumplir en tiempo y forma.
Una de las grandes lecciones no aprendidas de la historia es que el apaciguamiento no funciona. Mi abuelo de 93 años se niega a abandonar Kiev. Era un adolescente cuando los nazis capturaron su ciudad en 1941. ¿De qué sirve decir «nunca más» durante ochenta años si no se está dispuesto a actuar cuando llega el momento de la verdad? Lo menos que puede hacer Occidente es castigar a Putin por los ataques deliberados contra blancos civiles, y un buen punto de partida sería una respuesta decidida por parte del GAFI.
El mundo está mirando. El ministro ruso de asuntos exteriores, Serguéi Lavrov, calificó de «patéticas» las críticas por el bombardeo de la maternidad de Mariúpol. Y en cierto sentido tiene razón: es patético responder a semejantes crímenes con palabras. Occidente debe tomar medidas más contundentes, o la frase «nunca más» perderá todo significado.
Traducción: Esteban Flamini