La lutte contre le changement climatique de retour à Paris
PARIS – Près de deux ans ont passé depuis que le ministre des Affaires étrangères français Laurent Fabius a abaissé son marteau en déclarant : « L'Accord de Paris pour le climat est accepté. » La semaine prochaine, le Président Emmanuel Macron et le gouvernement français accueilleront les dirigeants du monde et les acteurs non étatiques au One Planet Summit. Le but de ce rassemblement est de commémorer les progrès réalisés depuis 2015 et de renforcer le soutien politique et économique visant à réaliser les buts et les objectifs de l'Accord de Paris.
L'Accord sur le climat de Paris, un exploit historique de la diplomatie qui a ouvert une nouvelle ère de collaboration internationale sur le climat, a été rendu possible par un certain nombre de groupes de forces politiques et sociales. L'un des plus influents d'entre eux a été un groupe de plus de 100 pays connu sous le nom de Coalition des ambitieux, qui a aidé à mettre la dernière main à l'entente au cours des derniers jours de la Conférence des Nations Unies sur les changements climatiques de 2015 (COP21). Cette coalition de dirigeants très divers (des pays les plus riches aux États insulaires du Pacifique les plus vulnérables), ont permis de sortir d'une impasse politique qui avait entravé les progrès accomplis depuis des années, voire des décennies.
Alors que nous réfléchissons à ce succès, une chose est très claire : nous avons besoin de nouvelles coalitions des ambitieux. Un fort leadership mondial sur le changement climatique a remporté une victoire diplomatique il y a deux ans : aujourd'hui de nouvelles alliances politiques et économiques sont nécessaires pour transformer ces engagements en action.
Le succès diplomatique de l'Accord de Paris est digne de louange en soi : ce fut un remarquable bond en avant dans la lutte contre le changement climatique. Mais nous ne devons pas nous reposer sur nos lauriers. Alors que les États-Unis, le plus grand émetteur de gaz à effet de serre historique, se moquent de l'Accord, le reste de la communauté internationale doit réaffirmer son engagement à réduire les émissions de dioxyde de carbone. Nous devons prendre des mesures spectaculaires, significatives et immédiates.
Les meilleures connaissances scientifiques disponibles estiment que le monde n'a que trois ans pour commencer une réduction permanente des émissions de gaz à effet de serre si nous tenons à garder un espoir de réaliser l'objectif de l'Accord de Paris visant à maintenir le réchauffement « bien en-deçà de 2°C » par rapport aux niveaux préindustriels. Cette urgence que la science ne peut pas transmettre nous est pourtant communiquée par la planète elle-même : par des phénomènes intenses comme les inondations, les incendies et les sécheresses mortelles.
Compte tenu de l'immédiateté du défi, que peut-on faire et que doit-on faire pour éviter la crise ?
Introductory Offer: Save 30% on PS Digital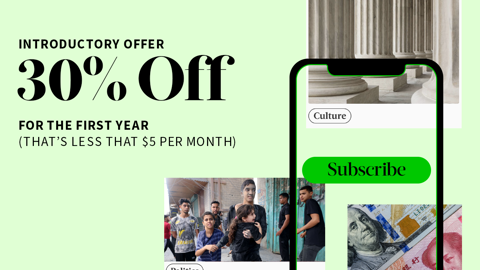 Introductory Offer: Save 30% on PS Digital
Subscribe now to gain greater access to Project Syndicate – including every commentary and our entire On Point suite of subscriber-exclusive content – starting at less than $5 per month.
Les solutions commencent avec de l'argent et l'un des principaux objectifs du One Planet Summit est de mobiliser des financements publics et privés pour financer des projets pouvant réduire dès aujourd'hui la pollution qui provoque l'évolution du climat. Durant le « Climate Finance Day » du sommet, les entreprises, les banques, les investisseurs et les pays annonceront de nouvelles initiatives pour aider à financer la transition coûteuse vers un avenir sans carbone.
Il n'y aura pas de promesses en l'air à cette rencontre : seuls seront abordés des engagements réels pour de l'argent réel sur des projets concrets. En conséquence, nous espérons voir des centaines de millions de dollars engagés par les pouvoirs publics dans le financement de solutions sur tous les fronts de la bataille contre le changement climatique. Une grande part sera allouée à des projets d'énergie renouvelable, mais de l'argent sera également investi dans les transports propres, l'agriculture, l'infrastructure et les réseaux urbains. Des fonds seront également affectés à des projets qui contribuent à protéger les communautés les plus vulnérables contre l'impact du réchauffement climatique.
One Planet Summit sera une occasion pour les pays, les entreprises et institutions privées d'établir des stratégies concrètes pour abandonner les combustibles fossiles. Aux négociations sur le climat des Nations Unies à Bonn en Allemagne le mois dernier, 20 pays dirigés par le Canada et le Royaume-Uni ont annoncé leur intention d'éliminer progressivement la production d'électricité issue du charbon. Le rassemblement de Paris sera l'occasion pour d'autres pays de se joindre à l'Alliance pour la sortie du charbon, qui vise à officialiser une transition délibérée depuis le charbon et à aider les entreprises à atteindre l'objectif de zéro émission nette.
Finalement, le sommet de la semaine prochaine devrait être un lieu où les gouvernements, les entreprises, les investisseurs et d'autres intervenants clés collaborent et partagent des idées, présentent des projets réussis et coordonnent leurs objectifs. Cet événement ne doit pas rester isolé, mais plutôt servir de tremplin à des réunions internationales qui auront lieu au cours des prochaines années. Après tout, c'est durant cette courte période que le sort de l'Accord de Paris sur les objectifs de température va se jouer.
Deux ans après l'adoption d'un accord révolutionnaire sur le climat, les dirigeants sont prêts à se réunir dans la Ville Lumière. À leur arrivée, leur ambition collective sera encore une fois nécessaire. Cette fois cependant, l'objectif doit être de veiller à ce que les accords représentent plus que de simples mots couchés sur du papier.