ESG-beoordelingen moeten zinvol zijn
SELANGOR, MALAYSIA – MSCI, een van de meest invloedrijke aanbieders van milieu-, sociale en governance-ratings, staat op het punt de ESG-ratings van 31.000 beleggingsfondsen in één klap te verlagen. De dramatische stap komt nadat MSCI heeft besloten zijn methodologie te updaten en fondsen te verplichten aan hogere normen te voldoen voor een AA- of AAA-rating. Je zou verwachten dat een stap met dergelijke mogelijk verstrekkende gevolgen voor de financiële markten vooraf door toezichthouders zou zijn onderzocht. Helaas zijn de aanbieders van ESG-ratings (ERP's) tot dusver onder de radar van de toezichthouders gebleven.
ESG-ratings zijn van essentieel belang bij het sturen van beleggingsbeslissingen. Maar de verlagingen door MSCI duiden erop dat ze momenteel zeer subjectief en vaak opgeblazen zijn. In feite was maar liefst de helft van de bedrijven die in een analyse van Bloomberg Businessweek uit 2021 waren opgenomen, door MSCI opgewaardeerd als gevolg van methodologische veranderingen. Slechts twee jaar later brengt een nieuwe ronde wijzigingen massale downgrades met zich mee – en nog meer onzekerheid over wat we kunnen verwachten.
[Voeg hier grafiek één in]
Dit probleem beperkt zich niet alleen tot MSCI. Volgens een rapport uit 2022 van het Institute for Energy Economics and Financial Analysis (IEEFA) is de manier waarop ERP's de meting van het risico of de impact benaderen zeer inconsistent. Het gebrek aan gemeenschappelijke normen en transparante methodologieën leidt tot een verkeerde prijsbepaling van aandelen en obligaties – en, zoals in het geval van MSCI, van de fondsen die ze bezitten – en ondermijnt een doeltreffende besluitvorming door beleggingsbeheerders.
Interventie van de toezichthouders is dringend nodig om een stabiel en geloofwaardig ESG-ratingsysteem op te zetten dat zowel accuraat als voorspelbaar is. De eerste stap is ervoor te zorgen dat de door alle ERP's gebruikte methodologieën transparant zijn en van meet af aan onafhankelijk worden geverifieerd. Toezichthouders moeten ERP's verplichten concreet en gestructureerd bewijs te leveren ter ondersteuning van de toegekende ratings en de geldigheid van hun criteria.
Bovendien moeten wijzigingen in de methodologie of de interne richtsnoeren van een ERP onafhankelijk worden beoordeeld en bevestigd. En als een verandering van de criteria of de methodologie tot ingrijpende ratingaanpassingen leidt, moeten de toezichthouders ingrijpen om deze te evalueren en goed te keuren, net zoals ze dat zouden doen als ze geconfronteerd worden met het vooruitzicht van grootschalige verlagingen van de kredietwaardigheid.
Subscribe to PS Digital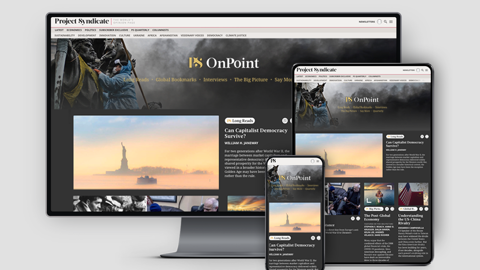 Subscribe to PS Digital
Access every new PS commentary, our entire On Point suite of subscriber-exclusive content – including Longer Reads, Insider Interviews, Big Picture/Big Question, and Say More – and the full PS archive.
De ESG Fund Ratings van MSCI zijn gebaseerd op ongereguleerde beoordelingen van de financiële risico's van een bedrijf aan de hand van ESG-factoren, een benadering die bekend staat als enkelvoudige materialiteit, in plaats van op de invloed van het bedrijf op het milieu of de maatschappij. Hoewel sommige ERP's zeggen dat hun ratings wel degelijk rekening houden met bredere effecten, zijn deze beweringen moeilijk te verifiëren aan de hand van hun bekendgemaakte methodologieën.
De enkelvoudige materialiteitsbenadering is met name ontoereikend voor fondsen met blootstelling aan fossiele brandstoffen. Uit het onderzoek van de IEEFA bleek dat MSCI de hoogste ESG-ratings heeft toegekend aan fondsen met ruim 85 procent blootstelling aan beleggingen in fossiele brandstoffen. Deze ratings zijn zeer misleidend, omdat ze zowel de risico's van de activiteiten van dergelijke bedrijven onderschatten als hun positieve impact overdrijven.
De afhankelijkheid van fossiele brandstoffen stelt beleggers bloot aan het klimaatrisico, dat, als het niet naar behoren in aanmerking wordt genomen, kan leiden tot aanzienlijke verliezen door waardevernietiging en hoge opportuniteitskosten. Uiteindelijk kunnen hoge ESG-ratings bedrijven groener doen lijken dan ze zijn, waardoor beleggers hun portefeuilles laten overhellen naar bedrijven met slechte duurzaamheidsprestaties.
[Voeg hier grafiek twee in]
ERP's moeten overwegen een 'dubbele materialiteit' te hanteren, die ook de impact van de activiteiten van een onderneming op de samenleving en de planeet weergeeft. Alleen een dergelijke aanpak – en een strenger toezicht – kan ervoor zorgen dat ESG-ratings greenwashing helpen voorkomen en echt duurzame beleggingen bevorderen.
De omvang van het probleem mag niet worden onderschat. ESG-ratings beïnvloeden de toewijzing van biljoenen dollars op de kapitaalmarkten. Opgeblazen en misleidende ratings – gebaseerd op arbitraire regels, ondoorzichtige methodologieën en vastgeroeste vooroordelen uit op inputs gebaseerde informatie – zouden wel eens tot een ramp kunnen leiden, zoals de gebrekkige ratings van door hypotheken gedekte effecten de wereldwijde financiële crisis van 2008 mogelijk maakten.
Beter toezicht op de ESG-ratingsector is essentieel, niet alleen om een volgende financiële crisis te voorkomen, maar ook om echte vooruitgang op het gebied van duurzaamheid te boeken. Het goede nieuws is dat de  Financial Conduct Authority van het Verenigd Koninkrijk, de Securities and Exchange Board of India, de Europese Commissie,  en het Financial Services Agency van Japan al onderzoeken hoe de normen voor ESG-ratings kunnen worden aangescherpt. In het belang van beleggers – en de planeet – zouden andere toezichthouders dit voorbeeld moeten volgen.
Vertaling: Menno Grootveld