Проблема внутри ислама
ЛОНДОН – Существует только одно мнение об убийстве британского солдата Ли Ригби на улице на юге Лондона три недели назад: ужасно.
Но есть две точки зрения касательно его значимости. Одни считают, что это было дело рук сумасшедших людей, мотивированных в этом случае извращенным пониманием ислама, но ничего более. Сумасшедшие люди делают сумасшедшие вещи, так что не стоит воспринимать это так близко к сердцу. Другая точка зрения заключается в том, что идеология, которая вдохновила на убийство Ригби, представляет большую опасность.
Я придерживаюсь второй точки зрения. Конечно, не стоит слишком остро реагировать. Мы не делали этого после нападений в общественном транспорте Лондона 7 июля 2005 года. Но мы приняли меры. И мы оказались правы. Действия наших спецслужб, несомненно, предотвратили другие серьезные атаки. Проведение программы «Предотвращение» в местных районах было правильным шагом.
Новые меры правительства также кажутся разумными и соразмерными. Но мы обманываем себя, если верим, что мы сможем защитить Соединенное Королевство простыми внутренними мерами. Идеология существует. И она никуда не денется.
Рассмотрим Ближний Восток. Сирия сейчас находится в процессе ускоренного распада. Президент Башар аль-Асад жестоко уничтожает целые общины, враждебные к его режиму. Как минимум 80 000 человек погибли, почти 1,5 миллиона стали беженцами, а число внутренне перемещенных лиц превысило четыре миллиона. Многие в регионе считают, что цель Ассада – очистить районы, где преобладает его режим, от суннитов и образовать отдельное государство вокруг Ливана. Таким образом, де-факто было бы создано суннитское государство в оставшейся части Сирии, отрезанное от богатства страны и выхода к морю.
Сирийская оппозиция включает много групп. Но боевикам, связанным с группировкой Джабхат аль-Нусра, подчиняющейся Аль-Каиде, оказывают растущую поддержку – включая поставки оружия и денег из-за рубежа.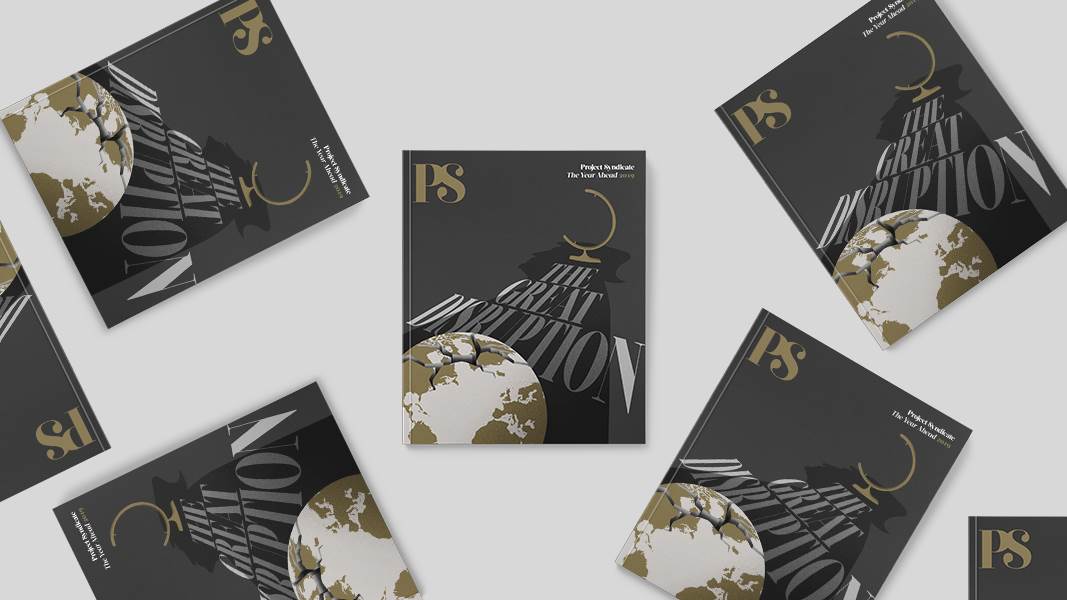 The Year Ahead 2019
Featuring commentaries by Joseph Stiglitz, Sri Mulyani Indrawati, Angus Deaton, Célestin Monga, Jean-Claude Juncker, and other leading thinkers. Now available for pre-order.
Ассад использует химическое оружие в ограниченных, но смертельных масштабах. Некоторые из складов находятся в спорных районах.
Огромное желание Запада держаться подальше от всего этого вполне понятно. Но мы также должны понимать, что мы находимся в самом начале этой трагедии. Ее способность дестабилизировать ситуацию в регионе очевидна. Иордания демонстрирует образцовое мужество, но существуют разумные пределы числу беженцев, которых она сможет принять. Ливан сейчас ослаблен, тогда как Иран старается вовлечь Хезболлу в сражение. Аль-Каида опять пытается спровоцировать бойню в Ираке, в то время как Иран продолжает свое вмешательство.
Тем временем, в Египте и во всей Северной Африке партии «Братьев-мусульман» находятся у власти, но противоречия в их идеологии и способности управлять современными экономиками вызвали рост нестабильности и давления со стороны более экстремистских групп.
Кроме того, иранский режим все еще намерен получить ядерное оружие и до сих пор распространяет террор и нестабильность. В странах Африки южнее Сахары Нигерия сталкивается с ужасными террористическими атаками. В Мали Франция вела жестокую борьбу, чтобы не дать экстремистам заполонить страну.
Потом идет Пакистан – и Йемен. Дальше, на востоке, ведется пограничная война между Бирмой и Бангладеш. И последние события в самом Бангладеш, или в мусульманском районе Минданао на Филиппинах, еще расширили список.
Во многих наиболее пострадавших районах очевидно еще одно явление: быстро растущее население. Средний возраст на Ближнем Востоке – чуть больше 20 лет. В Нигерии он составляет 19 лет. В секторе Газа, где Хамас находится у власти, четверть населения находится в возрасте до пяти лет.
Когда я вскоре вернусь в Иерусалим, это будет мой сотый визит на Ближний Восток после ухода с поста премьер-министра, в рамках работы над созданием палестинского государства. Я своими глазами вижу, что происходит в регионе.
Поэтому я понимаю желание рассматривать этот мир и объяснять его поведение, ссылаясь на местные обиды, экономическую отчужденность и, конечно, «сумасшедших людей». Но неужели мы не можем на самом деле найти общую нить, что-то, что соединяет точки конфликта, идеологию, которая провоцирует или, по крайней мере, усугубляет все это?
Проблема не в исламе. Те из нас, кто изучал его, не сомневаются в его истинной и мирной сущности. Проблема также и не с мусульманами в целом. Многие в Британии в ужасе от убийства Ригби.
Но есть проблема внутри ислама, и мы должны признать это и быть честными сами с собой. Конечно, существуют христианские экстремисты, и еврейские, и буддийские, и индуистские. Но я боюсь, что проблемное напряжение внутри ислама – это не просто епархия  нескольких экстремистов. Оно имеет в своей сути взгляд на религию – и отношения между религией и политикой, – который несовместим с плюралистическими, либеральными, открытыми сообществами. И крайняя точка спектра – это террористы, но их мировоззрение глубже и шире, чем мы бы хотели признать. Так что, по большому счету, мы не признаем этого.
Это имеет два последствия. Во-первых, те, кто придерживаются крайних взглядов, уверены, что мы слабые, и это дает им силы. Во-вторых, те мусульмане – к счастью, их много, – которые знают, что проблема существует, и хотят ее как-то решить, падают духом.
На всем Ближнем Востоке и за его пределами разворачивается борьба. С одной стороны находятся исламисты и их ориентированное на исключение и реакционное мировоззрение. Они представляют собой значительное меньшинство, громкое и хорошо организованное. С другой стороны находятся люди с современным мышлением, те, кто ненавидели гнет прошлых коррумпированных диктаторов и презирают новый гнет религиозных фанатиков. Потенциально их большинство; к сожалению, они плохо организованы.
Семена будущего фанатизма и террора – возможно, даже крупных конфликтов – уже засеваются. Наша задача – помочь посеять семена согласия и мира. Но расчистка почвы для мира не всегда проходит мирным путем.
Затяжные и жестокие конфликты в Афганистане и Ираке заставили западные державы настороженно относиться к иностранной интервенции. Но мы не должны забывать, почему эти конфликты были затяжными и жестокими: мы позволили существовать несостоявшимся государствам.
Саддам Хуссейн был ответственен за две крупные войны, в которых погибли сотни тысяч людей, многие – от химического оружия. Он убил примерно столько же собственного народа. Талибы выросли в эпоху советской оккупации Афганистана и превратили страну в полигон для террора. После того как этих режимов не стало, обе страны начали бороться против тех же сил, пропагандируя насилие и террор во имя религии во всем мире.
Не каждое вмешательство должно быть военным, и не каждое военное вмешательство должно включать войска. Но отказ от этой борьбы не принесет нам мира.
Так же как этого не сделает безопасность сама по себе. Тогда как революционному коммунизму противостояла решимость в области безопасности, он в конечном итоге был побежден лучшей идеей: свободой. То же самое можно сделать и здесь. Лучшая идея заключается в современном взгляде на религию и ее место в обществе и политике – модель, основанная на уважении и равенстве людей разных вероисповеданий. Религия может иметь право голоса в политической системе, но она не может ею управлять.
Мы должны начать с детей, здесь и за рубежом. Вот почему я создал фонд, особая цель которого в том, чтобы обучить детей, исповедующих разную религию, по всему миру, как изучать друг друга и как жить друг с другом. Мы сейчас находимся в 20 странах, и программа работает. Но это капля в океане по сравнению с потоком людей, обученных нетерпимости.
Сейчас, более чем когда-либо, мы должны быть сильными и мыслить стратегически.