Poderá a Itália resistir à nostalgia dos combustíveis fósseis?
MILÃO – Diante da crise energética da Europa, os líderes políticos e económicos de Itália, a terceira maior economia da União Europeia, estão a enfrentar duas forças opostas. Por um lado, há o medo da mudança, o que leva os governantes a recorrer a velhas soluções: perfuração, novos gasodutos e gaseificadores, e esforços para garantir hidrocarbonetos em África e no Médio Oriente. Por outro lado, há uma pressão para se aderir à inovação, por parte da indústria da eletricidade e de todos aqueles setores da sociedade que veem nesta crise um sinal claro de que a era dos combustíveis fósseis está a chegar ao fim.
As visões conflituosas do sistema estabelecido político e económico de Itália refletem as divisões dentro da sociedade italiana. Uma pesquisa recente do SWG mostra que o debate sobre questões de energia raramente é baseado em provas concretas, mas sim em preconceitos e perceções que estão mais relacionados com a idade do que com a afiliação política. Os italianos com mais de 55 anos parecem estar presos ao passado: 33%, por exemplo, acreditam que as energias renováveis nunca ultrapassaram 10% da produção total de eletricidade de Itália. Apenas 7,5% dessa coorte se aproximou do valor real: hoje, a Itália produz cerca de 40% da sua eletricidade a partir de fontes renováveis. Os jovens com menos de 24 anos de idade estão mais informados: a percentagem dos que avaliam corretamente o contributo das renováveis para a produção de eletricidade é três vezes superior, situando-se nos 22%.
Os italianos com mais de 55 anos de idade parecem ter esquecido a impressionante tradição de energias renováveis do país. Poucos se lembram das vanguardistas turbinas hidroelétricas que, desde o início do século XX, alimentavam as siderúrgicas de Sesto San Giovanni com água proveniente dos Alpes; ou Larderello, a primeira central elétrica geotérmica, na Toscana. Da mesma forma, poucas pessoas parecem saber que a Itália é líder mundial em energia solar ou que a empresa estatal ENEL Green Power é uma das cinco maiores empresas de energia solar.
Em 2014, a Itália também deteve com brevidade o recorde mundial no uso de energia solar, que na época representava 8% do consumo total de eletricidade do país. No mesmo ano, a Itália esteve entre os primeiros estados-membros da União Europeia a atingir as metas de transição estabelecidas pela UE para 2020 e fê-lo bem antes dessa data. Mas a sondagem do SWG mostra que 94% dos italianos com mais de 55 anos não sabem disso; pelo contrário, eles acham que a Itália falhou os objetivos.
Apesar desses sucessos iniciais, a Itália caiu para o 12.º lugar entre os países da UE na produção de eletricidade renovável. Em termos de eficiência, a Itália ainda lidera as grandes economias do continente em matéria de energia consumida por unidade de PIB, mas a sua vantagem competitiva está a diminuir. Em 1995, a economia italiana era 32% mais eficiente do que a média da UE; em 2019, essa margem caiu para 11%.
Como mostra a sondagem do SWG, os italianos com menos de 35 anos estão mais alinhados com as realidades tecnológicas do século XXI. São, também, os mais informados sobre energias renováveis e os mais entusiastas defensores da transição para a energia verde. Mas os italianos com mais de 55 anos ultrapassam bastante em número os "nativos renováveis". Tendo crescido na era de ouro das tecnologias de combustíveis fósseis, eles sabem pouco sobre energias renováveis e são mais propensos a subestimar os seus ganhos e a calcular exageradamente os seus custos.
PS Events: What Economics is Missing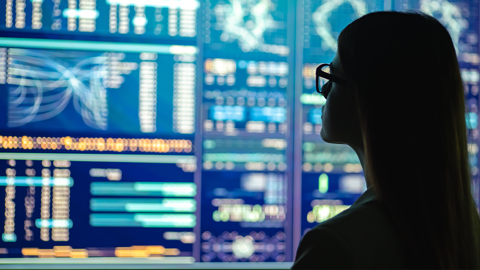 PS Events: What Economics is Missing
Our latest event, What Economics is Missing, is now live.
Click the link below for opening remarks from Dani Rodrik, followed by a discussion among Ashwini Deshpande, Raquel Fernández, Minouche Shafik, and Vera Songwe on how to achieve inclusivity in economics.

Ainda é muito cedo para prever como o novo governo conciliará essas perspetivas contrastantes. Por enquanto, a nostalgia dos combustíveis fósseis e o desejo de desacelerar a transição energética parecem ter prevalecido. Mas a Itália tem um plano de renascimento industrial como não acontecia há décadas. Enquanto o Plano Marshall, liderado pelos Estados Unidos, promoveu os hidrocarbonetos e a motorização dos baby boomers na década de 1950, o novo plano de transição energética para criar sistemas eficientes de transporte, habitação e produção integrados com a biosfera e a atmosfera é nosso – desenhado por nós e para nós.
Em termos de custo nivelado de energia (LCOE), as renováveis são as fontes menos dispendiosas disponíveis. O maior custo é o investimento inicial em infraestruturas, após o qual a fonte – água, sol, vento ou energia geotérmica – é gratuita. É claro que a transição também requer matérias-primas, parceiros de negócios confiáveis para fornecê-las e capacidade industrial para fabricar pás, painéis, unidades de controlo e redes. Mas a Itália tem tudo para enfrentar esse desafio. Na qualidade de segundo maior fabricante da UE, a Itália não tem falta de capacidade de produção. E a dependência de metais e terras raras será reduzida com tecnologias de reciclagem aprimoradas, um setor no qual a Itália também está na vanguarda.
A crise energética destacou como os sistemas de energia baseados em combustíveis fósseis criam dependência dos petroestados, que podem chantagear outros países com ameaças de fechar a torneira. Atualmente, a Itália está a tentar substituir o gás russo por fornecimentos provenientes de países instáveis, muitos deles dominados por conflitos violentos. Ao fazer isso, a Itália poderá tornar-se o novo centro para o tráfego transmediterrâneo de gás, tal como a Ucrânia foi para o fornecimento de gás proveniente da Rússia para a Europa. É isso mesmo que os italianos querem?
Historicamente, a Itália abraçou com entusiasmo a inovação energética. No final do século XIX e início do século XX, estava entre os países líderes em eletrificação e entre os primeiros a abandonar os derivados de petróleo em prol do metano mais limpo e eficiente. Os italianos de hoje têm a oportunidade de reviver essa tradição e mudar para as formas de energia mais avançadas, eficientes e baratas atualmente disponíveis: as fontes renováveis. No entanto, para agarrar essa oportunidade, os jovens italianos terão de educar os seus pais.