Czy Włochy Mogą Oprzeć się Nostalgii za Paliwami Kopalnymi?
MILAN - W obliczu kryzysu energetycznego w Europie, liderzy polityczni i ekonomiczny we Włoszech, trzeciej co do wielkości gospodarce Unii Europejskiej, konfrontują się z dwoma przeciwstawnymi siłami. Z jednej strony jest strach przed zmianami, który skłania decydentów do opierania się na starych rozwiązaniach: odwiertach, nowych gazociągach i gazyfikatorach oraz wysiłkach na rzecz zabezpieczenia węglowodorów w Afryce i na Bliskim Wschodzie. Z drugiej strony mamy presję na innowacje ze strony branży elektrycznej i wszystkich tych sektorów społeczeństwa, które postrzegają ten kryzys jako wyraźny sygnał, że era paliw kopalnych dobiega końca.
Sprzeczne poglądy włoskiego establishmentu politycznego i gospodarczego odzwierciedlają podziały w społeczeństwie włoskim. Ostatnie badanie SWG pokazuje, że debata na temat kwestii energetycznych rzadko opiera się na twardych dowodach, ale raczej na uprzedzeniach i percepcji, które są związane bardziej z wiekiem niż przynależnością polityczną. Włosi powyżej 55 roku życia wydają się tkwić w przeszłości: 33% na przykład wierzy, że energia odnawialna nigdy nie przekracza 10% całkowitej produkcji energii elektrycznej we Włoszech. Tylko 7,5% tej kohorty zbliżyło się do prawdziwej liczby: obecnie Włochy produkują około 40% energii elektrycznej ze źródeł odnawialnych. Młodzi ludzie poniżej 24 roku życia są lepiej poinformowani: odsetek tych, którzy prawidłowo oceniają udział energii odnawialnej w produkcji energii elektrycznej jest trzykrotnie wyższy i wynosi 22%.
Włosi powyżej 55 roku życia wydają się zapominać o imponującej tradycji tego kraju w zakresie odnawialnych źródeł energii. Niewielu pamięta awangardowe turbiny wodne, które od początku XX wieku zasilały elektrownie w Sesto San Giovanni wodą spływającą z Alp; lub Larderello, pierwszą na świecie elektrownię geotermalną w Toskanii. Podobnie niewiele osób zdaje się wiedzieć, że Włochy są światowym liderem w dziedzinie energii słonecznej lub że państwowa firma ENEL Green Power jest jedną z pięciu największych firm zajmujących się energią słoneczną.
W 2014 roku Włochy przez krótki czas były również światowym rekordzistą w wykorzystaniu energii słonecznej, która w tym czasie stanowiła 8% całkowitego zużycia energii elektrycznej w kraju. W tym samym roku Włochy były jednym z pierwszych państw członkowskich Unii Europejskiej, które osiągnęły cele przejściowe wyznaczone przez UE na rok 2020, i zrobiły to na długo przed tą datą. Jednak z badania SWG wynika, że 94% Włochów powyżej 55 roku życia nie wie o tym; wręcz przeciwnie, uważają, że Włochy nie osiągnęły celów.
Pomimo tych pierwszych sukcesów, Włochy spadły na 12 miejsce wśród krajów UE w produkcji energii elektrycznej ze źródeł odnawialnych. Pod względem efektywności Włochy nadal przewodzą dużym gospodarkom kontynentu pod względem zużywanej energii na jednostkę PKB, ale ich przewaga konkurencyjna się kurczy. W 1995 roku włoska gospodarka była o 32% bardziej wydajna niż średnia UE; do 2019 roku margines ten spadł do 11%.
Jak pokazuje badanie SWG, Włosi poniżej 35 roku życia są bardziej dostosowani do technologicznych realiów dwudziestego pierwszego wieku. Są oni również najlepiej poinformowani o odnawialnych źródłach energii i najbardziej entuzjastycznie popierają przejście na zieloną energię. Jednak liczba osób powyżej 55 roku życia znacznie przewyższa liczbę "rodzimych odnawialnych." Dorastając w złotym wieku technologii opartych na paliwach kopalnych, mają niewielką wiedzę na temat odnawialnych źródeł energii i są bardziej skłonni do niedoceniania ich zysków oraz przeceniania kosztów.
PS Events: What Economics is Missing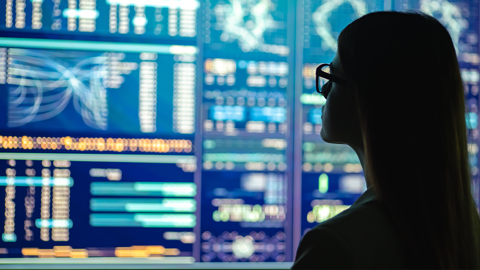 PS Events: What Economics is Missing
Our latest event, What Economics is Missing, is now live.
Click the link below for opening remarks from Dani Rodrik, followed by a discussion among Ashwini Deshpande, Raquel Fernández, Minouche Shafik, and Vera Songwe on how to achieve inclusivity in economics.

Jest jeszcze zbyt wcześnie, aby przewidzieć, jak nowy rząd pogodzi te kontrastujące ze sobą perspektywy. Na razie wydaje się, że zwyciężyła nostalgia za paliwami kopalnymi i chęć spowolnienia transformacji energetycznej. Włochy mają jednak plan odrodzenia przemysłowego, jakiego nie miały od dziesięcioleci. Podczas gdy Plan Marshalla, prowadzony przez Stany Zjednoczone, promował węglowodory i motoryzację Baby Boomers w latach 50-tych, nowy plan transformacji energetycznej, mający na celu budowanie wydajnych systemów transportowych, mieszkaniowych i produkcyjnych, które są zintegrowane z biosferą i atmosferą, jest nasz - zaprojektowany przez nas i dla nas.
Pod względem wyrównanego kosztu energii (LCE), źródła odnawialne są najmniej kosztownymi dostępnymi źródłami. Największym kosztem jest początkowa inwestycja w infrastrukturę, po czym źródło - woda, słońce, wiatr czy energia geotermalna - jest później darmowe. Oczywiście przejście wymaga również surowców, wiarygodnych partnerów biznesowych, którzy je dostarczą, oraz zdolności przemysłowych do produkcji łopatek, paneli, jednostek sterujących i sieci. Ale Włochy mają wszystko, czego potrzeba, aby sprostać temu wyzwaniu. Jako drugi co do wielkości producent w UE, Włochom nie brakuje zdolności produkcyjnych. A zależność od metali i pierwiastków ziem rzadkich zostanie zmniejszona dzięki ulepszonym technologiom recyklingu, w którym to sektorze Włochy również przodują.
Kryzys energetyczny pokazał, jak systemy energetyczne oparte na paliwach kopalnych uzależniają od petrostacji, które mogą następnie szantażować inne kraje groźbą zakręcenia kurka. Włochy próbują obecnie zastąpić rosyjski gaz dostawami z niestabilnych krajów, z których wiele jest w ogniu gwałtownych konfliktów. W ten sposób Włochy mogą stać się nowym węzłem dla trans-śródziemnomorskiego ruchu gazowego, tak jak Ukraina była dla dostaw gazu z Rosji do Europy. Czy Włosi naprawdę tego chcą?
Historycznie rzecz biorąc, Włochy z entuzjazmem przyjęły innowacje energetyczne. Pod koniec XIX i na początku XX wieku należały do krajów przodujących w elektryfikacji i jako jedne z pierwszych porzuciły pochodne ropy naftowej na rzecz czystszego i bardziej wydajnego metanu. Obecnie Włosi mają szansę na ożywienie tej tradycji i przejście na najbardziej zaawansowane, wydajne i najtańsze dostępne formy energii: źródła odnawialne. Aby z niej skorzystać, młodzi Włosi będą musieli jednak wyedukować swoich rodziców.
Z angielskiego przetłumaczyła Marz McNamer