Widersteht Italien der Öl- und Gasnostalgie?
MAILAND – Angesichts der europäischen Energiekrise wirken in Italien, der drittgrößten Volkswirtschaft der Europäischen Union, zwei entgegengesetzte Kräfte auf die Spitzen von Politik und Wirtschaft. Auf der einen Seite steht die Angst vor Veränderungen, die Politiker dazu drängt, auf alte Lösungen zurückzugreifen: Bohrungen, neue Gaspipelines und Vergasungsanlagen und der Versuch, sich Öl und Gas aus Afrika und dem Nahen Osten zu sichern. Auf der anderen Seite steht der Ruf nach Innovationen aus der Strombranche und allen anderen Sektoren der Gesellschaft, die in der Krise ein Signal dafür sehen, dass die Ära der fossilen Brennstoffe zu Ende geht.
Die zwei widerstreitenden Ansichten des politischen und wirtschaftlichen Establishments spiegeln die Spaltung der italienischen Gesellschaft wider. Einer aktuellen SWG-Befragung zufolge basiert die Position zu Energiethemen weniger auf Fakten als auf Vorurteilen und Meinungen, die stärker vom Alter abhängen als von der politischen Zugehörigkeit. Wie es scheint, sind die Italiener über 55 in der Vergangenheit stecken geblieben. So glauben beispielsweise 33 Prozent von ihnen, dass erneuerbaren Energien nie mehr als 10 Prozent der Stromerzeugung in Italien ausgemacht haben. Nur 7,5 Prozent dieser Altersgruppe kamen der richtigen Antwort nahe: aktuell erzeugt Italien rund 40 Prozent seines Stroms aus erneuerbaren Quellen. Junge Menschen unter 24 sind besser informiert: In dieser Gruppe liegt der Anteil derjenigen, die den Beitrag der Erneuerbaren zur Stromproduktion richtig einschätzen, mit 22 Prozent dreimal höher.
Italiener über 55 scheinen die eindrucksvolle Tradition ihres Landes bei der Nutzung erneuerbarer Energieträger vergessen zu haben. Nur wenige erinnern sich an die avantgardistischen Wasserkraftturbinen, die seit Anfang des 20. Jahrhunderts Wasser aus den Alpen in Strom für die Elektrostahlwerke in Sesto San Giovanni umwandeln, oder an Larderello, das weltweit erste Geothermiekraftwerk in der Toskana. Auch scheinen nur wenige Italiener zu wissen, dass Italien bei der Solarenergie führend ist und das Staatsunternehmen ENEL Green Power zu den fünf größten Photovoltaikunternehmen der Welt gehört.
Im Jahr 2014 hielt Italien sogar für kurze Zeit den Weltrekord bei der Nutzung von Solarenergie, die bereits damals 8 Prozent des italienischen Stromverbrauchs deckte. Im selben Jahr gehörte Italien zu den ersten Mitgliedsstaaten der Europäischen Union, die die Zielvorgaben der EU für 2020 lange vor Ablauf dieser Frist erreicht hatten. Wie die SWG-Befragung zeigt, wissen dies 94 Prozent der Italiener über 55 aber nicht, sondern glauben im Gegenteil, Italien habe seine Ziele verfehlt.
Trotz dieser frühen Erfolge ist Italien bei der Erzeugung erneuerbarer Energien inzwischen innerhalb der EU auf Platz 12 zurückgefallen. Bei der Effizienz gemessen am Energieverbrauch pro Einheit des BIP liegt Italien unter den großen Volkswirtschaften immer noch vorne, aber sein Wettbewerbsvorteil wird kleiner. 1995 war die italienische Wirtschaft 32 Prozent effizienter als der EU-Durchschnitt; bis 2019 war dieser Vorsprung auf 11Prozent geschrumpft.
Wie die SWG-Befragung zeigt, sind Italiener unter 35 besser mit den technologischen Realitäten des 21. Jahrhundert vertraut. Sie wissen am meisten über die Erneuerbaren und sind die lautesten Befürworter der Energiewende. Leider ist die Gruppe der über 55-Jährigen viel größer als die der "geborenen Klimaschützer". Sie sind im goldenen Zeitalter fossiler Technologien groß geworden und wissen wenig über die Erneuerbaren. Das ist der Grund, warum sie deren Nutzen unter- und deren Kosten überschätzen.
Subscribe to PS Digital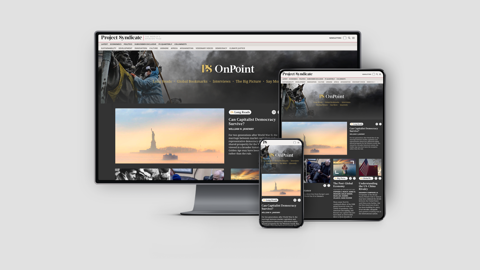 Subscribe to PS Digital
Access every new PS commentary, our entire On Point suite of subscriber-exclusive content – including Longer Reads, Insider Interviews, Big Picture/Big Question, and Say More – and the full PS archive.
Noch lässt sich nicht sagen, wie die neue Regierung diese gegensätzlichen Positionen austarieren wird. Zurzeit scheinen die Öl- und Gasnostalgie und der Wunsch, die Energiewende zu verlangsamen, die Oberhand zu haben. Allerdings zeigt sich Italien in seinem aktuellen Plan zur Widerbelebung der Wirtschaft so ehrgeizig wie seit Jahrzehnten nicht. Der Marshallplan der USA förderte fossile Technologien und die Motorisierung der Baby Boomer in den 1950er Jahren. Der neue Plan für die Energiewende, mit dem Verkehr, Wohnen und Produktion effizienter werden und in Biosphäre und Atmosphäre integriert werden sollen, gehört uns allen und wird von uns und für uns konzipiert.
Gemessen an den Stromgestehungskosten sind die Erneuerbaren die günstigsten Energieträger, die wir haben. Der Großteil der Kosten fällt beim Bau der Infrastruktur an. Danach sind die Energiequellen – Wasser, Sonne, Wind oder geothermische Energie – kostenlos. Natürlich braucht man für die Energiewende auch Rohstoffe, zuverlässige Handelspartner, die sie liefern, und industrielle Kapazitäten für die Herstellung von Rotorblättern, Solarmodulen, Steuerungsanlagen und Netzen. Aber Italien hat alles, was es braucht, um diese Aufgabe zu meistern. Als zweitgrößter Hersteller in der EU mangelt es dem Land nicht an Produktionskapazität. Und die Abhängigkeit von Metallen und seltenen Erden wird mit jeder neuen Recyclingtechnologie geringer, ein Sektor, bei dem Italien ebenfalls führend ist.
Die Energiekrise hat gezeigt, dass uns Energiesysteme auf der Basis fossiler Brennstoffe von Petrostaaten abhängig machen, die uns dann mit der Drohung, den Hahn zuzudrehen, erpressen können. Italien versucht gerade, russisches Gas durch Lieferung aus instabilen Ländern zu ersetzen, in denen in vielen Fällen gewaltsame Konflikte ausgetragen werden. Dadurch könnte Italien der neue Umschlagplatz für Gaslieferungen über das Mittelmeer werden, so wie die Ukraine es für Gaslieferungen aus Russland nach Europa war. Ist es wirklich das, was die Italiener wollen?
In der Vergangenheit hat Italien Innovationen im Energiesektor immer enthusiastisch begrüßt. Im späten 19. und frühen 20. Jahrhundert war es bei der Elektrifizierung weltweit führend und gehörte zu den ersten Ländern, die Mineralölderivaten durch das sauberere und effizientere Methan ersetzt haben. Heute hat Italien die Chance, diese Tradition wiederzubeleben und auf die fortschrittlichsten, effizientesten und billigsten Energieformen umzusteigen, die wir derzeit haben: erneuerbare Energieträger. Damit das Land diese Chance wirklich ergreift, müssen die jungen Italiener bei ihren Eltern aber noch einiges an Aufklärungsarbeit leisten.