Dokáže Itálie odolat nostalgii po fosilních palivech?
MILÁN – Tváří v tvář energetické krizi v Evropě se političtí a hospodářští lídři v Itálii coby třetí největší ekonomice Evropské unie ocitají pod dvojím tlakem s opačnými znaménky. Na jedné straně zde panují obavy ze změny, které vedou politiky k tomu, aby se uchylovali ke starým řešením: vrty, nové produktovody a plynové stanice a k tomu snaha zajistit si uhlovodíky v Africe a na Blízkém východě. Na straně druhé je zde tlak na inovace ze strany elektrárenství a všech dalších sektorů společnosti, které tuto krizi vnímají jako jasný signál, že éra fosilních paliv končí.
Tyto protichůdné názory na politické a hospodářské zřízení v Itálii odrážejí i rozkol uvnitř italské společnosti. Nedávný výzkum SWG ukazuje, že debata o energetických otázkách bývá jen málokdy založena na tvrdých faktech, ale spíše na předpojatostech a dojmech, které často souvisejí spíš s věkem než s politickým smýšlením. Italové nad 55 let jako by byli zaseknutí v minulosti: 33% jich například věří, že obnovitelná energie nikdy nepřekročila 10% z celkové výroby elektrické energie v Itálii. A pouze 7,5% lidí z této kohorty se alespoň přiblížilo skutečnému číslu: Itálie dnes vyrábí asi 40% své elektrické energie z obnovitelných zdrojů. Mladí lidé do 24 let jsou informovaní lépe: podíl těch, kdo správně odhadli příspěvek obnovitelných zdrojů k celkové výrobě elektřiny, byl u nich třikrát vyšší a činil 22%.
Italové nad 55 let jako by zapomněli na impozantní italskou tradici obnovitelných zdrojů. Jen málokterý z nich si pamatuje na avantgardní hydroelektrické turbíny, které od počátku 20. století napájely ocelárny v Sesto San Giovanni vodou tekoucí z Alp, nebo na Larderello, první geotermální elektrárnu na světě, která stála v Toskánsku. Stejně tak zřejmě jen málokdo ví, že Itálie je světovým lídrem v oblasti solární energetiky nebo že státní společnost ENEL Green Power patří mezi pět největších solárních firem na světě.
V roce 2014 také Itálie krátce držela světový rekord ve využívání sluneční energie, která v té době představovala 8% celkové spotřeby elektřiny v zemi. Ve stejném roce se Itálie řadila mezi první členské státy Evropské unie, které dosáhly přechodových cílů stanovených EU pro rok 2020, a učinila tak dlouho před stanovenou lhůtou. Výzkum SWG nicméně ukazuje, že 94% Italů nad 55 let o tom nic neví, a naopak si myslí, že Itálie cíle neplní.
Navzdory těmto počátečním úspěchům však Itálie mezitím sklouzla na 12. místo mezi členskými zeměmi EU v oblasti výroby elektřiny z obnovitelných zdrojů. Pokud jde o účinnost, Itálie stále stojí v čele velkých evropských ekonomik co do spotřeby energie na jednotku HDP, avšak její konkurenční výhoda se zmenšuje. V roce 1995 byla italská ekonomika o 32% účinnější, než byl evropský průměr; do roku 2019 však tento rozdíl klesl na 11%.
Jak ukazuje průzkum SWG, Italové do 35 let mají o technologické realitě 21. století větší povědomí. Zároveň jsou lépe informovaní o obnovitelných zdrojích a patří mezi nejzapálenější příznivce přechodu na zelenou energii. Lidí nad 55 let je však mnohem více než příslušníků tohoto "obnovitelného jádra". Vyrůstali ve zlaté éře technologií založených na fosilních palivech, o obnovitelných zdrojích toho vědí málo a je u nich vyšší pravděpodobnost, že budou podceňovat návratnost a přeceňovat náklady těchto zdrojů.
PS Events: What Economics is Missing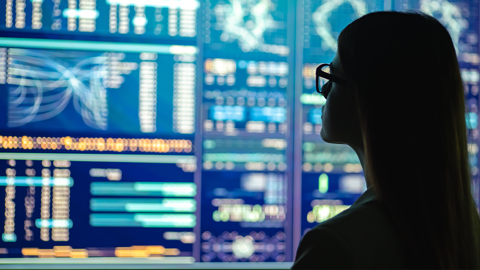 PS Events: What Economics is Missing
Our latest event, What Economics is Missing, is now live.
Click the link below for opening remarks from Dani Rodrik, followed by a discussion among Ashwini Deshpande, Raquel Fernández, Minouche Shafik, and Vera Songwe on how to achieve inclusivity in economics.

Stále je příliš brzy na predikce, jak se nová italská vláda k těmto dvěma protichůdným pohledům postaví. Zatím se zdá, že nostalgie po fosilních palivech a touha zpomalit přechod na čistou energii převažují. Itálie však má plán průmyslového oživení, jaký tady nebyl několik desítek let. Zatímco Marshallův plán pod taktovkou Spojených států prosazoval uhlovodíky a motorizaci silných poválečných ročníků, nový plán energetického přechodu, na jehož základě by se měly vybudovat účinné systémy dopravy, bydlení a výroby, které budou integrované do biosféry a atmosféry, je výhradně naším dílem – koncipovali jsme ho my a je určený pro nás.
Z hlediska takzvaných levelizovaných energetických nákladů (LCE) představují obnovitelné zdroje nejlevnější dostupný zdroj energie. Největší nákladovou položku tvoří počáteční investice do infrastruktury, přičemž samotný zdroj – voda, slunce, vítr či geotermální energie – je už pak zdarma. Takový přechod samozřejmě vyžaduje také suroviny, spolehlivé obchodní partnery, kteří je dodají, a průmyslové kapacity potřebné k výrobě lopatek, panelů, řídicích jednotek a sítí. Itálie však disponuje vším, co k překonání této výzvy potřebuje. Jako druhý největší výrobce v EU rozhodně netrpí nedostatkem výrobních kapacit. A závislost na kovech a vzácných prvcích se bude snižovat se zdokonalováním recyklačních technologií, což je další sektor, v němž je Itálie v popředí.
Energetická krize jen zdůraznila, jak energetické soustavy založené na fosilních palivech vytvářejí závislost na petrostátech, které pak mohou vydírat ostatní země hrozbami uzavření kohoutu. Itálie se momentálně snaží nahradit ruský plyn dodávkami z nestabilních zemí, v mnoha z nichž probíhají násilné konflikty. Přitom by se Itálie mohla stát novým dopravním uzlem pro plyn v oblasti Středozemí, stejně jako byla Ukrajina uzlem pro dodávky plynu z Ruska do Evropy. Opravdu to Italové chtějí?
Itálie se v celých dějinách vždy nadšeně hlásila k energetickým inovacím. Koncem 19. a začátkem 20. století patřila do čela elektrifikačního úsilí a zařadila se mezi první země, které opustily deriváty surového petroleje a přešly na účinnější metan. Dnes mají Italové příležitost tuto tradici oživit a přejít na nejpokročilejší, nejúčinnější a nejlevnější formy energie, které jsou v současné době k mání: na obnovitelné zdroje. Aby se však povedlo tuto šanci využít, budou muset mladí Italové dovzdělat své rodiče.
Z angličtiny přeložil Jiří Kobělka