Od Sprawiedliwości Klimatycznej do Odpowiedzialności za Klimat
LONDYN - Wielu uznało zeszłomiesięczną konferencję klimatyczną COP27 za porażkę, ze względu na brak postępu w realizacji zobowiązań podjętych podczas zeszłorocznego szczytu COP26 oraz brak wyraźnych zobowiązań do wycofania paliw kopalnych. W szerszym ujęciu, sam proces COP był krytykowany jako nieodpowiedni i niewykonalny, biorąc pod uwagę, że wymaga jednomyślności od wszystkich stron.
COP27 przyniósł jednak jeden znaczący przełom: rozwinięte gospodarki świata - w tym Stany Zjednoczone i Unia Europejska - wreszcie przyjęły część odpowiedzialności za "straty i szkody" spowodowane przez zmiany klimatu. W biurokratycznym języku końcowego komunikatu zgodzili się oni "ustanowić nowe ustalenia dotyczące finansowania pomocy krajom rozwijającym się, które są szczególnie narażone na niekorzystne skutki zmian klimatycznych, w reagowaniu na straty i szkody." Powołano specjalny komitet składający się z 24 państw, który ma określić, jak nowy fundusz będzie finansowany, zarządzany i dystrybuowany. Ich wnioski mają być przedstawione na szczycie COP28 w Zjednoczonych Emiratach Arabskich pod koniec przyszłego roku.
Jednak biorąc pod uwagę fakt, że Republikanie wkrótce będą mieli kontrolę nad Izbą Reprezentantów, trudno uwierzyć, że USA wyłożą na stół dużo gotówki. Nie ma też pewności, czy Chiny będą miały w tym swój udział. Chociaż są one obecnie wiodącym źródłem emisji, ONZ nadal uważa je za kraj "rozwijający się." Wreszcie, chociaż UE zasadniczo zgodziła się, że kraje najbardziej odpowiedzialne za zmiany klimatyczne powinny pomóc w ponoszeniu ich kosztów, to jednak zmierza w kierunku recesji, która najprawdopodobniej ograniczy wkład Europejczyków.
Zaangażowanie Chin jest szczególnie ważne. Nie dość, że generują one prawie jedną trzecią globalnych emisji, to jeszcze UE postawiła chiński wkład jako warunek własnego uczestnictwa. Stąd były brytyjski premier Gordon Brown ostrzega, że możemy skończyć z "funduszem bez fundatorów."
Jednak tak realne jak to zagrożenie jest, nie powinno ono umniejszać znaczenia tego, co rządy uzgodniły na COP27. Przyjęcie przez kraje rozwinięte odpowiedzialności za wpływ zmian klimatycznych ustanawia podstawy do odszkodowań i wskazuje na stopień odpowiedzialności, który będzie teraz testowany w sądach na całym świecie. "Sprawiedliwość klimatyczna" przekształci się z mocnego sloganu w żywą kwestię prawną. Jeśli zmiany klimatyczne są wynikiem emisji - przeszłych i obecnych - i jeśli napędzają zwiększoną częstotliwość i dotkliwość ekstremalnych zjawisk pogodowych, oznacza to, że tegoroczne powodzie w Pakistanie i pełzające pustynnienie w Afryce Północnej można przypisać tym, którzy spowodowali emisje.
Ale kto dokładnie jest odpowiedzialny? Rządy krajów rozwiniętych uznały, że są częściowo odpowiedzialne. Ale odpowiedzialność, a więc i zobowiązanie, można przypisać również firmom, które produkowały, sprzedawały i czerpały zyski ze sprzedaży produktów, które generowały emisje. Firmy energetyczne mogą próbować argumentować, że do lat 80-tych i 90-tych nie było naukowego konsensusu w sprawie niekorzystnych skutków klimatycznych spalania węglowodorów. Ale od lat 90-tych ten argument już nie zadziała.
Subscribe to PS Digital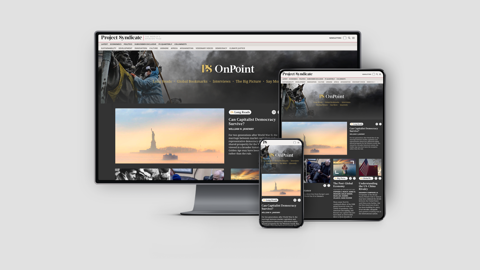 Subscribe to PS Digital
Access every new PS commentary, our entire On Point suite of subscriber-exclusive content – including Longer Reads, Insider Interviews, Big Picture/Big Question, and Say More – and the full PS archive.
Era potencjalnej odpowiedzialności rozpoczęła się około 30 lat temu, kiedy to Międzyrządowy Zespół do Spraw Zmian Klimatu oraz inni zaczęli tworzyć korpus wiarygodnych badań naukowych. Obecnie nadeszła era rzeczywistej odpowiedzialności za klimat. Dla zaangażowanych firm - szczególnie tych podlegających prawu i decyzjom politycznym rozwiniętych gospodarek - taka odpowiedzialność jest zagrożeniem egzystencjalnym. Jest ona analogiczna do Master Settlement Agreement, które rozwiązało konflikt między przemysłem tytoniowym a 46 prokuratorami generalnymi stanów USA w sprawie odpowiedzialności za koszty medyczne związane z paleniem.
Ale podczas gdy tamta ugoda wymagała od firm zapłacenia łącznie 206 miliardów dolarów w ciągu 25 lat, zmiany klimatyczne i związane z nimi koszty są znacznie większe. Ryzyko jest globalne i wciąż rośnie, ponieważ emisje wciąż rosną. W rzeczywistości najgorsze dopiero przed nami, a potencjalne koszty są niemal nie do oszacowania.
Z pewnością dojdzie do ostrej walki prawnej. Ale po prostu przyjmując odpowiedzialność za globalne koszty zmian klimatycznych, strony Ramowej Konwencji Narodów Zjednoczonych w sprawie zmian klimatu w zasadzie wypuściły dżina z butelki. Firmy produkujące paliwa kopalne i ich inwestorzy nie będą mogli twierdzić, że ich nie ostrzegano.
To prawda, że COP27 pozostawił wielu uczestników i obserwatorów rozczarowanych. Naukowcy zajmujący się klimatem, aktywiści i inni są przerażeni, że pilność zmian klimatycznych jest ignorowana, a inne pilne kwestie - takie jak kryzys kosztów życia czy wojna Rosji na Ukrainie - skupiają całą uwagę decydentów i społeczeństwa. W rzeczywistości jednak COP27 zostanie prawdopodobnie zapamiętany jako moment przełomowy. Teraz, gdy świat rozwinięty w końcu zaakceptował pewien stopień odpowiedzialności finansowej za straty i szkody spowodowane przez zmiany klimatyczne, szersza debata klimatyczna będzie odtąd toczyć się wokół kwestii odpowiedzialności. A to z kolei może zasadniczo zmienić motywacje głównych bohaterów.
Z angielskiego przetłumaczyła Marz McNamer