Pembelaan Terhadap Ambang Batas Perubahan Iklim 1.5°C
MANILA – Bumi saat ini mempunyai suhu 1°C lebih panas dibandingkan masa pra-industri, dan dampak buruk dari hal ini mulai terlihat. Pada tahun ini saja, badai yang datang secara berturut-turut telah menghancurkan kepulauan Karibia, banjir yang diakibatkan oleh monsoon telah mengakibatkan puluhan juta orang di Asia Selatan mengungsi, dan kebakaran juga terjadi di setiap benua. Penting bagi kita untuk memperbaiki keadaan yang ada saat ini.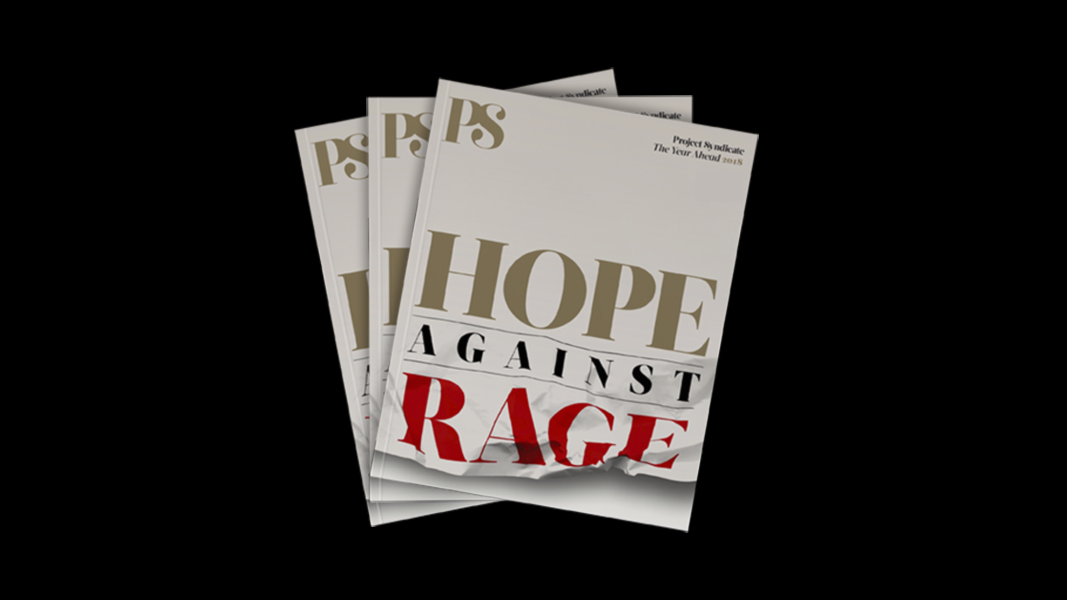 The Year Ahead 2018
The world's leading thinkers and policymakers examine what's come apart in the past year, and anticipate what will define the year ahead.
Bagi yang berada di garis depan perubahan iklim – baik yang tinggal di kepulauan, pulau kecil, pesisir atau dataran yang berubah menjadi gurun – kita tidak bisa hanya menunggu dan melihat dampak dari semakin panasnya bumi. Sudah terlalu banyak nyawa dan penghidupan yang hilang karena hal ini. Banyak orang yang terpaksa mengungsi, dan sumber daya yang penting menjadi kian langka, dan orang yang paling terkena dampak adalah mereka yang mempunyai kontribusi kecil atas terjadinya hal ini.
Inilah alasan Filipina memanfaatkan posisinya sebagai ketua Climate Vulnerable Forum (CVF) – yang merupakan aliansi 48 negara yang paling terkena dampak perubahan iklim – untuk berupaya menjamin bahwa perjanjian perubahan iklim Paris 2015 secara eksplisit bertujuan untuk membatasi pemanasan global pada angka 1.5°C diatas suhu sebelum masa pra-industri. Bagi kita, 1.5°C tidak hanya hanya sebuah angka simbolis atau sekedar aspirasi untuk dicantumkan ke dalam perjanjian internasional; namun hal ini merupakan sebuah batas eksistential. Jika suhu global naik lebih tinggi dari angka tersebut, tidak hanya tempat kita tinggal – namun banyak tempat lain di bumi ini – akan menjadi tidak layak untuk dihuni atau bahkan akan hilang.
Ketika target 1.5°C diperkenalkan pada tahun 2009, hal ini mendapatkan banyak penolakan. Orang yang tidak percaya akan perubahan iklim – yaitu orang yang menolak untuk percaya bahwa pemanasan global disebabkan oleh aktivitas manusia – terus menolak upaya untuk membatasi kenaikan suhu bumi sebagai upaya yang sia-sia dan tidak diperlukan. Namun bahkan aktivis perubahan iklim dan pengambil kebijakan yang berniat baik seringkali menolak target tersebut dengan alasan bahwa ilmu pengetahuan menunjukkan bahwa manusia telah menghasilkan banyak gas rumah kaca sehingga target tersebut sudah tidak bisa lagi dicapai.   
Namun ilmu pengetahuan tidaklah definitif dalam hal ini. Menurut laporan yang baru-baru ini dipublikasikan di Nature, sisa "anggaran karbon" – yaitu jumlah karbon dioksida yang bisa dihasilkan sebelum suhu mencapai ambang batas 1.5°C – ternyata lebih besar dibandingkan yang diperkirakan selama ini.   
Temuan ini bukanlah alasan untuk berpuas diri, seperti yang dirasakan oleh beberapa komentator (yang bukan ilmuwan). Hal ini bukan berarti bahwa model perubahan iklim sebelumnya terlalu pesimis, atau kita bisa memilih pendekatan yang lebih lengah dalam menyingkapi perubahan iklim. Sebaliknya, laporan ini harus memberikan inspirasi – dan juga menyerukan – tindakan yang lebih cepat, penuh pertimbangan, dan agresif untuk memastikan bahwa puncak emisi gas rumah kaca akan terjadi dalam beberapa tahun ini dan emisi nihil dapat dicapai pada pertengahan abad ini.  
Seperti apakah tindakan yang dimaksud tersebut? Emisi global harus dikurangi sebesar 4-6% setiap tahunnya, hingga mencapai nol. Sementara itu, hutan dan lahan pertanian harus dipulihkan, sehingga mereka bisa menangkap dan menyerap lebih banyak karbon dioksida. Melakukan dekarbonisasi sistem energi dan transportasi kita selama empat dekade mendatang membutuhkan upaya yang sangat besar, namun hal ini mungkin untuk dilakukan.  
Selain dari dampak terhadap lingkungan, upaya tersebut akan menghasilkan manfaat yang besar terhadap perekonomian, meningkatkan jumlah kelas menengah di negara maju dan menarik ratusan juta orang keluar dari kemiskinan di negara berkembang, termasuk melalui penciptaan lapangan pekerjaan. Transisi energi akan menghasilkan penghematan efisiensi energi dalam jumlah besar di negara berkembang, khususnya yang berada di daerah yang rentan.
Menurut laporan yang dipublikasikan pada tahun lalu oleh UNDP, mempertahankan batas 1.5°C dan menciptakan perekonomian rendah karbon akan meningkatkan PDB global sebesar $12 triliun, dibandingkan dengan skenario dimana negara-negara di dunia terus mempertahankan kebijakan yang ada saat ini dan janji untuk menurunkan emisi.
Laporan yang menyebutkan bahwa target 1.5°C dapat dicapai ditulis oleh ahli iklim yang dihormati dan dipublikasikan pada jurnal ternama setelah mendapatkan tinjauan menyeluruh. Namun ini hanyalah sebuah laporan; masih banyak yang harus dipelajari sehubungan dengan kapasitas kita untuk membatasi pemanasan global. Oleh karena itu, para ahli terkemuka telah mulai mendiskusikan dan memperdebatkan temuan tersebut; tanggapan mereka juga akan dipublikasikan di jurnal ternama. Ini adalah cara kerja penelitian ilmiah, dan ini adalah alasan kita bisa mempercayai ilmu pengetahuan mengenai perubahan iklim – dan ini merupakan sebuah peringatan yang mendesak. 
Tahun depan, Panel Antar-Pemerintah mengenai Perubahan Iklim akan mempublikasikan meta-analisa mereka sendiri megenai ilmu pengetahuan yang berhubungan dengan target 1.5°C, yang merupakan ringkasan paling komprehensif mengenai penelitian bidang tersebut. Namun kita tidak dapat menunggu analisa tersebut untuk mengambil tindakan.
Para anggota CVF telah berkomitmen untuk melaksanakan peran kami, dengan berjanji pada Konferensi Perubahan Iklim PBB tahun lalu di Marrakesh untuk menyelesaikan transisi ke 100% energi terbarukan secepat mungkin. Emisi kami termasuk yang terkecil di dunia, namun kami mempunyai target pencegahan perubahan iklim yang paling ambisius.
Namun keberhasilan kita untuk mengendalikan perubahan iklim pada akhirnya akan bergantung pada kemauan negara yang secara historis dan hingga saat ini merupakan penghasil gas rumah kaca terbesar untuk melaksanakan tanggung jawab moral dan etis mereka dengan mengambil tindakan yang tegas. Menjaga suhu global di bawah 1.5°C masih dimungkinkan secara geofisika. Namun untuk mencapai target tersebut, kita harus menjamin bahwa permasalahan ini tidak diperlakukan sebagai hal yang tidak mungkin dicapai secara politis dan ekonomi.