Rychlík Kodaň-Paříž
KODAŇ – Když v roce 2009 hostila Konferenci OSN o změně klimatu Kodaň, zúčastnil jsem se jako poslanec parlamentu a měl jsem pocit, že jsem svědkem události, která změní svět. Vyjednavači roky pracovali na dosažení ambiciózní, závazné dohody na omezení emisí skleníkových plynů a pozornost celého světa se upírala k Dánsku. Proti se však spikly globální finanční krize a zájmové skupiny z jednotlivých států a komplexní dohodu zhatily.
Teď se klimatičtí vyjednavači scházejí znovu, v Paříži, a očekávání dohody jsou neméně vysoká. Tentokrát však existuje slušná naděje, že dojde k robustní dohodě. Budu přítomen jako dánský ministr zodpovědný za klimatické otázky a jsem přesvědčen, že letošní konference se zapíše jako chvíle, kdy svět začal brát vážně snahu dostat globální oteplování pod kontrolu.
Politické prostředí se oproti době před šesti lety výrazně liší. Když probíhala konference v Kodani, svět byl stále otřesen ze skutečnosti, že téměř zkolabovalo globální finančnictví, přední politici zpochybňovali, zda za změnu klimatu může lidská činnost, a průmyslové skupiny vedly kampaň proti závaznému omezování emisí.
Dnes se globální hospodářství zotavuje, klimatologové vyvrátili poslední pochybnosti o příčinách změny klimatu a obchodní kruhy se přidaly k boji na straně životního prostředí. V roce 2009 se zelení podnikatelští lídři dali spočítat na prstech jedné ruky. Dnes se jejich řady rozrostly na armádu. V listopadu například společnost Goldman Sachs oznámila, že do roku 2025 investuje do zelené energetiky 150 miliard dolarů.
Podstatně se změnila samotná dynamika vyjednávání. Cílem už není dospět k dohodě, která by diktovala, jakých emisních snížení musí země dosáhnout; namísto toho vytváříme rámec pro snižování emisí, který vládám umožní rozhodnout se, co jejich země může položit na stůl. Dohodu tak posouvají vpřed jednotlivé země. Uvědomily si, že důsledky nicnedělání budou závažné a že omezovat emise se v dlouhodobém výhledu vyplatí.
Známky pokroku jsou vidět všude. Loni například Spojené státy a Čína uzavřely dvojstrannou dohodu o boji proti klimatu. USA souhlasily, že do roku 2025 sníží své emise CO2 o 26-28 % a Čína se zavázala, že kolem roku 2030 dospěje k emisnímu maximu, po němž začnou její emise klesat.
Subscribe to PS Digital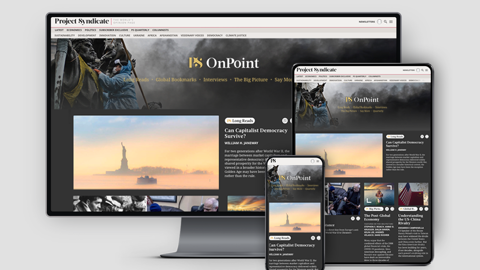 Subscribe to PS Digital
Access every new PS commentary, our entire On Point suite of subscriber-exclusive content – including Longer Reads, Insider Interviews, Big Picture/Big Question, and Say More – and the full PS archive.
Tento nový přístup všeobecně rozšířil rozsah klimatických vyjednávání. Pařížská dohoda by měla zahrnovat víc než 180 zemí a dotýkat se přinejmenším 90 % globálních emisí CO2. Pro srovnání, Kjótský protokol z roku 1997 se týkal necelých 15 % globálních emisí.
Jistěže, je možné a potřebné udělat víc. Dánsko v boji proti změně klimatu vytrvá. Během příštích 25 let vzroste globální poptávka po energii téměř o třetinu, zejména v zemích mimo OECD, jako jsou Čína a Indie, a musíme se ujistit, že tato poptávka bude uspokojena co nejudržitelnějším způsobem. Ve snaze pomoci popohnat přechod na čistou energii by větší úlohu mohly sehrát organizace jako Mezinárodní energetická agentura.
Zdá se, že mezinárodní společenství je na správné koleji k dosažení cíle domluveného v Kodani, totiž že do roku 2020 bude ročně uvolňovat 100 miliard dolarů klimatického financování pro rozvojové země. Abychom to dokázali, budeme muset zužitkovat sílu trhu a využít veřejných financí tak, aby přilákaly soukromé investice. V tomto ohledu by jako příklad pro ostatní mohl sloužit Dánský klimatický investiční fond, skrze nějž investuje vláda, společně s dánskými penzijními fondy, do klimatických projektů ve prospěch dánských společností.
Tato snaha zahrne také postupné ukončení subvencí do fosilních paliv, jakož i rozvoj nových finančních nástrojů, které budou motivovat investory k samostatnému řešení problémů, aniž by spoléhali na veřejné finance.
Pařížská dohoda by vytvořila tolik potřebný globální rámec, jejž svět potřebuje ke snížení celkových emisí skleníkových plynů. Přestože by ani zdaleka nepředstavovala úspěšné dovršení boje proti změně klimatu, zajistila by pevný základ pro globální přechod k zelené ekonomice.
Z angličtiny přeložil David Daduč