Vražedné rybí farmy
Nedávná zpráva Organizace OSN pro výživu a zemědělství (FAO) zjistila, že téměř polovina všech ryb zkonzumovaných po celém světě není ulovena ve volné přírodě, ale pochází z rybích farem. Je přitom pravděpodobné, že spotřeba žádného rybího druhu se nezvýšila tolik jako spotřeba farmářsky chovaného lososa, jehož produkce za 20 let vzrostla o téměř 300%.
Lososi jsou však masožraví, a aby provozovatelé akvakultur uspokojili masožravý apetit obrovského počtu těchto průmyslově chovaných ryb, stále více upírají pozornost k malému korýši zvanému krunýřovka krillová. To je ovšem špatná zpráva pro tuleně leopardí, tučňáky kroužkové, keporkaky, plejtváky obrovské a řadu dalších druhů, poněvadž většina organismů v antarktickém mořském ekosystému se živí buďto krunýřovkami, anebo něčím, co krunýřovky požírá.
Krunýřovky se vyskytují v chladných vodách Jižního oceánu a představují klíčovou složku rybího tuku a krmiva. Nedávný výzkum bohužel naznačuje, že rozšířený lov krunýřovek by mohl ohrozit celý antarktický ekosystém. Zástupci světových rybářských velmocí, kteří se letos na podzim scházejí v Austrálii, mají příležitost omezit lov krunýřovek, a pomoci tak živočichům, kteří krunýřovky potřebují k přežití.
Ačkoliv každá krunýřovka dorůstá do hmotnosti jen asi dvou gramů, dohromady představují jeden z nejhojnějších živočišných druhů na zeměkouli. Krunýřovky současně vytvářejí největší známé seskupení mořského života – jejich biomasa je možná větší než u kteréhokoliv jiného mnohobuněčného živočišného organismu na planetě.
Toto "růžové zlato" představuje srdce antarktické mořské potravní sítě a suchozemští dravci živící se krunýřovkami jsou vůči jejich nedostatku nejzranitelnější. Vědci zjistili, že v některých oblastech jihozápadního Atlantiku začala poptávka po krunýřovkách převyšovat nabídku. V důsledku toho tučňáci a albatrosi v oblastech, jako je jižní Georgia, již začínají mít potíže s výchovou mláďat. Přesto se má lov krunýřovek do budoucna zvyšovat.
Největší světová populace krunýřovek žije v Jižním oceánu. Protože mají tito živočichové sklon shlukovat se do soustředěných hejn, lze je snadno lovit, takže se stali obzvláště atraktivními pro komerční zájmy ve velkém měřítku. Lov krunýřovek navíc v poslední době zintenzivnily nové technologie, jako jsou vakuová čerpadla, díky nimž může jediná rybářská loď ulovit a zpracovat obrovské množství krunýřovek – až 120 000 tun za sezonu.
PS Events: What Economics is Missing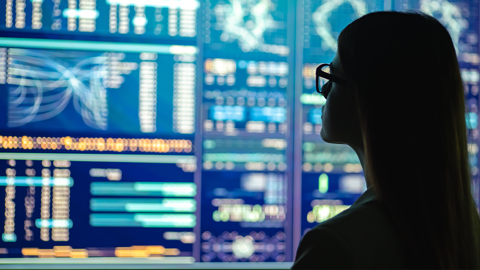 PS Events: What Economics is Missing
Our latest event, What Economics is Missing, is now live.
Click the link below for opening remarks from Dani Rodrik, followed by a discussion among Ashwini Deshpande, Raquel Fernández, Minouche Shafik, and Vera Songwe on how to achieve inclusivity in economics.

Poptávka po výrobcích z krunýřovky – od rybího tuku a krmiva až po tělové krémy a další kosmetiku – se navíc v posledních 20 letech zvýšila. A protože se počty volně žijících ryb ustavičně snižují a poptávka po mořských rybách neustále roste, bude tlak na akvakultury produkující rybí krmivo raketově stoupat. Zvýšená poptávka po krunýřovkách a nové metody lovu i zpracování se zde zkombinovaly způsobem, jemuž by antarktický ekosystém nemusel odolat.
Je tu však jistá naděje. V roce 1982 byla v rámci Antarktického smluvního systému založena Konvence o ochraně antarktických mořských živých zdrojů (CCAMLR), a to v reakci na obavy, že pokračující neregulovaný rybolov by mohl podkopat samotný základ antarktického potravního řetězce. Konvenci CCAMLR řídí komise 24 členských států – mimo jiné Argentiny, Austrálie, Chile, Japonska, Jihoafrické republiky, Jižní Koreje, Norska, Ruska, Spojených států, Ukrajiny a Evropské unie –, která se každoročně schází v australském Hobartu, aby diskutovala o nových regulacích lovu mořských druhů v Jižním oceánu.
CCAMLR se stala průkopnicí ekosystémových a preventivních přístupů k řízení rybolovu, které jsou dnes pro uchování stavu krunýřovek krillových stěžejní. Ačkoliv potřeby živočišných druhů závislých na krunýřovce byly v minulosti zohledňovány pro rozsáhlé oblasti Jižního oceánu, CCAMLR musí celkový limit jejich lovu ještě vědecky dělit na menší jednotky. To napomůže zabránit místní konkurenci mezi plavidly lovícími krunýřovky a mezi živočichy, kteří potřebují krunýřovky k životu, poněvadž lov krunýřovek se značně překrývá s klíčovými krmnými oblastmi tučňáků a tuleňů.
Členové CCAMLR musí ctít mandát této organizace k ochraně přírody a zajištění dostatku "růžového zlata" k nakrmení tučňáků i dalších divoce žijících druhů, které jsou na krunýřovku odkázány. CCAMLR by rovněž měla uplatňovat vůči lovu krunýřovek stejná monitorovací, kontrolní a dohlížecí opatření, jaká vyžaduje u všech ostatních typů rybolovu.
Krunýřovka krillová nesmí být lovena za účelem krmení rybích farem ve světě, zatímco tučňáci, tuleni, plejtváci a další druhy, které jsou na tohoto drobného, ale životně důležitého živočicha odkázány, budou hynout hlady.