Nuevos campos de batalla en las finanzas para el desarrollo
PRETORIA – La popularidad de las asociaciones público privadas (APP) para apoyar el desarrollo de infraestructuras en países emergentes avanza en todo el mundo. El G20 respalda estas APP para impulsar el crecimiento económico mundial y la creación de empleos. Las economías de los BRICS (Brasil, Rusia, India, China y Sudáfrica) las consideran una alternativa para construir infraestructuras esenciales rápidamente y a bajo costo. La Organización de las Naciones Unidas espera que las APP de infraestructura proporcionen los medios para llevar adelante su agenda de desarrollo mundial post 2015. El nuevo atractivo de las APP pueda redefinir no solo la economía del desarrollo, sino también la relación general entre los países ricos y los pobres, aunque no necesariamente para mejor.
Las APP tienen tres componentes fundamentales: una explosión en el financiamiento de infraestructura (respaldado con grandes fondos, de pensiones y de otros tipos); la creación de «ductos» en lucrativos megaproyectos de APP para explotar las materias primas de los países; y el desmantelamiento de las salvaguardias medioambientales y sociales. Se debe controlar cada uno de esos componentes a medida que se amplía el uso de las APP.
El Banco Mundial ya procura duplicar sus créditos en una década a través de la expansión de los proyectos de infraestructura. Su nuevo Mecanismo Mundial de Financiamiento de la Infraestructura (GIF), movilizará fondos de pensiones y fondos soberanos de inversión patrimonial para invertir en infraestructura, considerándola como una clase específica de activos.
El mundo emergente también se ha mostrado activo. Los BRICS anunciaron recientemente sus planes para crear un Nuevo Banco de Desarrollo (NBD) para la infraestructura y el desarrollo sostenible. Su primer Centro Regional para África tendrá sede en Sudáfrica. China lanzará un nuevo Banco Asiático de Inversión para Infraestructura. Ambos bancos buscan ofrecer alternativas al Banco Mundial, liderado por EE. UU., y al Banco Asiático de Desarrollo, liderado por Japón.
De hecho, estas nuevas instituciones financieras para el desarrollo se perciben como una reacción contra las instituciones de Bretton Woods, cuyas políticas neoliberales de austeridad e incapacidad para reformar sus estructuras de gobierno y compartir poder con las economías emergentes han sido culpadas de estrangular el gasto público, y desindustrializar y desmantelar los bancos nacionales de desarrollo.
A muchos países emergentes también les molestan las salvaguardias ambientales y sociales del Banco Mundial, que perciben como contrarias a su soberanía nacional. En respuesta a estas críticas, el Banco está revisando sus salvaguardias y mecanismos de cumplimiento. Pero una supervisión más débil por parte del Banco Mundial dejaría en manos de los propios prestatarios el control y la implementación de las normas ambientales y sociales, independientemente de sus recursos y voluntad política para ello, poniendo en peligro los esfuerzos para defender los derechos de los pueblos indígenas, reubicar a las personas desplazadas, mitigar los daños ambientales y proteger los bosques y la biodiversidad.
Subscribe to PS Digital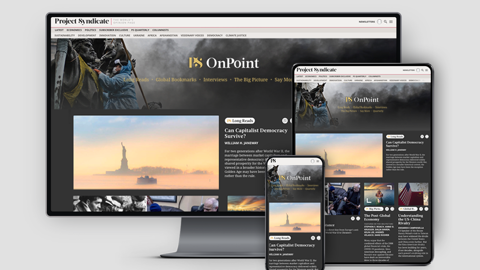 Subscribe to PS Digital
Access every new PS commentary, our entire On Point suite of subscriber-exclusive content – including Longer Reads, Insider Interviews, Big Picture/Big Question, and Say More – and the full PS archive.
El debilitamiento de las salvaguardias del Banco Mundial puede disparar también una «carrera hacia el precipicio» y enfrentar a los inversores privados o estatales, las nuevas instituciones de financiamiento y a un Banco Mundial desregulado entre sí, y provocar una violenta reacción popular. Por eso es importante que haya grupos de ciudadanos que puedan participar para garantizar que las inversiones funcionen con justicia. Si bien los grupos de la sociedad civil controlan desde hace tiempo «el lado de la oferta» –el financiamiento de los proyectos– a menudo ignoran «el lado de la demanda», es decir, el valor y los impactos de los proyectos que se implementan.
Esto se da especialmente en el caso de las inversiones de infraestructura en energía, agua, transporte y tecnologías de la información y comunicaciones (ICT). El Programa para el Desarrollo de Infraestructura en África (PIDA), por ejemplo, ha planificado «megaproyectos financiables» por 360 mil millones de USD para 2040 en esos sectores. El PIDA prioriza los proyectos de energía (en especial, la hidroeléctrica) para apoyar operaciones de minería, oleoductos y gasoductos, al tiempo que margina tecnologías de energías renovables, como la solar, la eólica y la geotérmica. Hay preocupaciones similares relacionadas con los «ductos» de la Iniciativa para la Integración de la Infraestructura Regional Sudamericana y el Fondo de Infraestructura de la ASEAN en Asia.
Si bien algunos proyectos de APP ofrecen elevadas rentabilidades, también requieren elevadas garantías adicionales de los gobiernos anfitriones para contrarrestar el riesgo del sector privado. Así se generan tensiones fundamentales tanto por la forma en que se crean estos acuerdos como por la conducta general de la integración norte-sur y sur-sur.
Por ejemplo, poderosos grupos y corporaciones transnacionales (como el Foro Económico Mundial, General Electric y Río Tinto) están ganando influencia en el G20, el G7 y los BRICS, cuyos miembros compiten entre sí por el acceso a recursos y mercados. Esa competencia ahora incluye nuevos Mecanismos para la Preparación de Proyectos de Infraestructura (IPPF) para acelerar y replicar grandes APP, con una alarmante dependencia de grandes represas e infraestructura de combustibles fósiles, como el gasoducto entre Nigeria y la Unión Europea, una prioridad del PIDA que implica un lento avance hacia un futuro con una baja huella de carbono.
De hecho, la lucha por la sostenibilidad, especialmente en África, se está convirtiendo en el nuevo campo de batalla donde desembarcaron los BRICS, el G20, el Foro de Cooperación Económica de Asia-Pacífico (APEC), el Mercosur y otras agrupaciones internacionales e intereses creados locales. Para entender las consecuencias necesitamos un nuevo y el riguroso paradigma de desarrollo. Se trata de un desafío difícil, porque las organizaciones de la sociedad civil con mayor interés en aprender a responder a las nuevas presiones tienden a especializarse en áreas de desarrollo específicas, como las metas para el desarrollo del milenio, o cuestiones sectoriales, en vez de contar con una visión más amplia sobre la forma en que funcionan las instituciones financieras para el desarrollo y sus grandes accionistas. El Foro Social Mundial, si se reactiva y vuelve a su intención original de constituirse en contrapeso del WEF, podría ocuparse de esta cuestión.
En África, los organismos panafricanos a cargo de la supervisión coordinada y la autoridad para determinar las agendas deben ser evaluados considerando si los megaproyectos de APP para infraestructura refuerzan una economía de extracción y consumo de tipo colonial, o crean una economía saludable y sostenible para las generaciones venideras.