Nová jablka sváru ve financování rozvoje
PRETORIE – Po celém světě sílí popularita partnerství veřejného a soukromého sektoru (PPP) na podporu rozvoje infrastruktury v rozvíjejících se zemích. Za PPP se staví skupina G-20 s vyhlídkou na oživení globálního růstu a tvorbu pracovních míst. Ekonomiky BRICS (Brazílie, Rusko, Indie, Čína a Jižní Afrika) je pokládají za cestu k rychlé a levné výstavbě nezbytné infrastruktury. Organizace spojených národů doufá, že infrastrukturní PPP zajistí prostředky na realizaci její globální rozvojové agendy pro období po roce 2015. Nová přitažlivost PPP může od základu změnit nejen rozvojovou ekonomii, ale i obecný vztah mezi bohatými a chudými zeměmi – třebaže ne nutně k lepšímu.
Módní vlna PPP má tři základní složky: prudký příliv financí do infrastruktury (opřený o penzijní a další velké fondy), vytvoření "kanálů" lukrativních megaprojektů PPP k vytěžení surovin jednotlivých zemí a demontáž environmentálních a sociálních pojistek. Každou z nich je třeba bedlivě sledovat zároveň s tím, jak se využívání PPP bude rozšiřovat.
Světová banka už usiluje o to, aby expanzí infrastrukturních projektů během deseti let zdvojnásobila své půjčování. Její Globální infrastrukturní zařízení bude pobízet světové penzijní a suverénní fondy, aby investovaly do infrastruktury jako specifické třídy aktiv.
Aktivitu vyvíjí také rozvíjející se svět. Skupina BRICS nedávno ohlásila plány na zřízení Nové rozvojové banky pro infrastrukturu a udržitelný rozvoj. Její první regionální centrum pro Afriku bude sídlit v Jižní Africe. Čína spustí novou Asijskou investiční banku pro infrastrukturu. Cílem těchto bank je nabídnout alternativu ke Světové bance vedené USA, respektive Asijské rozvojové bance pod vedením Japonska.
Tyto nové instituce určené k financování rozvoje jsou považovány za reakci na brettonwoodské instituce, jimž se klade za vinu, že prosazováním neoliberálních politik fiskální přísnosti a neschopností reformovat své řídicí struktury tak, aby rozvíjejícím se zemím daly podíl na moci, dusí veřejné výdaje, přispívají k deindustrializaci a demontují národní rozvojové banky.
Mnohé rozvíjející se země také nelibě nesou environmentální a sociální pojistky Světové banky, které podle nich narušují jejich národní svrchovanost. V reakci na tuto kritiku Banka reviduje své pojistky a vymáhací mechanismy. Jenže slabší dohled Světové banky by příjemce půjček nechal, aby environmentální a sociální normy sledovali a vymáhali sami, bez ohledu na jejich zdroje či politickou vůli k takovému postupu, čímž by ohrozil snahy o obranu práv domorodých národů, usazení vysídlených osob, zmírňování škod na životním prostředí či ochranu pralesů a biodiverzity.
Subscribe to PS Digital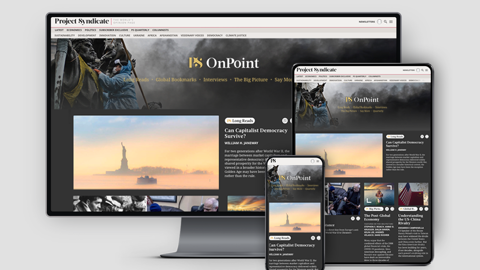 Subscribe to PS Digital
Access every new PS commentary, our entire On Point suite of subscriber-exclusive content – including Longer Reads, Insider Interviews, Big Picture/Big Question, and Say More – and the full PS archive.
Oslabení pojistek Světové banky by také mohlo vyvolat "dostihy z kopce" směřující k rozmělňování standardů, ve kterých by závodili soukromí či státní investoři, nové finanční instituce a deregulovaná Světová banka, což by vyvolalo široký odpor. Proto je důležité mít občanské spolky, které mohou do věci vstoupit a zajistit, aby investice probíhaly poctivě. Občanská uskupení sice už dlouho monitorují "stranu nabídky," tedy financování projektů, ale často přehlížejí "stranu poptávky," konkrétně hodnotu a důsledky realizovaných projektů.
To se týká především infrastrukturních investic do energetiky, vodárenství, dopravy a informačních a komunikačních technologií. Program rozvoje infrastruktury v Africe (PIDA) například v těchto sektorech plánuje "výnosné megaprojekty" v hodnotě 360 miliard dolarů do roku 2040. PIDA upřednostňuje energetické (zejména hydroenergetické) projekty, které mají být oporou důlních provozů, ropovodů a plynovodů, a technologie obnovitelné energie, například solární, větrné a geotermální, odsouvá stranou. Podobné obavy obklopují projektové "kanály" Iniciativy pro Integraci regionální infrastruktury v Jižní Americe a Infrastrukturního fondu ASEAN v Asii.
Přestože některé projekty PPP nabízejí vysoké výnosy, vyžadují také obrovské dodatečné záruky hostitelských vlád, které soukromému sektoru kompenzují rizika. Vznikají tak zásadní pnutí jak ve způsobu, jímž se tyto obchody uzavírají, tak v celkovém postupu integrace mezi Severem a Jihem a v rámci Jihu samotného.
Uvnitř skupin G-20, G-7 a BRICS, jejichž členové mezi sebou soupeří o přístup ke zdrojům a na trhy, získávají například vliv mocné skupiny a nadnárodní korporace (třeba Světové ekonomické fórum, General Electric a Rio Tinto). Tato konkurence dnes disponuje novými "zařízeními k přípravě infrastrukturních projektů" s cílem urychlit a kopírovat velké projekty PPP se znepokojivým spoléháním na velké přehrady a infrastrukturu opřenou o fosilní paliva, jako je třeba nigerijský plynovod pro zásobování Evropské unie – významná priorita PIDA, která znamená pomalý pokrok směrem k nízkouhlíkové budoucnosti.
Právě bitva o udržitelnost se stává, zejména v Africe, novým jablkem sváru, s ohledem na záměry BRICS, G-20, Asijsko-pacifického hospodářského společenství (APEC), Mercosur a dalších mezinárodních uskupení a lokálních zájmových skupin. Abychom pochopili, jak se bude vyvíjet, budeme potřebovat důkladné nové paradigma rozvoje. To je náročný úkol, protože organizace občanské společnosti, které mají největší zájem zjišťovat, jak se s novými tlaky vypořádat, se obvykle specializují na konkrétní rozvojové oblasti, kupříkladu Rozvojové cíle tisíciletí či sektorové otázky, a chybí jim obecnější pohled na to, jak fungují instituce zaměřené na financování rozvoje a jejich velcí akcionáři. Úkolu by se mohlo ujmout Světové sociální fórum, kdyby se vrátilo ke svému původnímu záměru působit jako protiváha Světového ekonomického fóra.
Celoafrické orgány pověřené koordinovaným dohledem a pravomocí určovat agendu by se měly posuzovat podle toho, zda infrastrukturní megaprojekty PPP upevňují konzumní ekonomiku a kořistění ve stylu koloniálních dob, anebo zda vytvářejí zdravé a udržitelné hospodářství pro další generace.