Hoe technologie ook werknemers ten goede kan komen
NEW YORK – Nu de technologische innovatie onze economieën transformeert, doen werknemers over de hele wereld alles wat er voor nodig is – grenzen oversteken, van baan veranderen of zelf een bedrijf beginnen – om kans te maken op succes. Maar de sociale veiligheidsnetten zijn veel langzamer veranderd, wat betekent dat werknemers die zich in een overgangssituatie bevinden dikwijls zeer kwetsbaar zijn. Wat is er voor nodig om werknemers op de arbeidsmarkt van de toekomst te beschermen?
In het niet al te ver achter ons liggende verleden werkten de meeste werknemers het grootste deel van hun carrière in dezelfde bedrijfstak – en vaak zelfs bij hetzelfde bedrijf. Maar vandaag de dag is bijna 40% van de werknemers in de Europese Unie werkzaam in een atypische baan (dwz dat ze geen full-time contract met een open einde hebben) of als zelfstandige. De gemiddelde Amerikaan heeft vandaag de dag tijdens zijn of haar leven elf banen, terwijl velen er zelfs verschillende baantjes tegelijkertijd op na houden.
Het McKinsey Global Institute schat dat tegen 2030 wereldwijd misschien wel zo'n 375 miljoen werknemers (14% van de beroepsbevolking) van baan zal moeten veranderen om te voldoen aan de behoeften van een veranderende arbeidsmarkt. Bovendien zullen alle werknemers zich moeten aanpassen – nieuwe kennis en nieuwe vaardigheden moeten verwerven – nu hun werk zich ontwikkelt naast machines die steeds veelzijdiger worden. Als automatisering de toekomst van de arbeid zal vormgeven, zal levenslang leren de toekomst van de werknemers bepalen, vooral omdat werknemers ook langer blijven leven.
Om het hoofd te kunnen bieden aan deze veranderingen, zonder verlies van waardigheid, autonomie of ambitie, zal er een combinatie van economische mobiliteit en financiële zekerheid moeten komen, wat mogelijk is dankzij een nieuw soort sociaal vangnet – een vangnet dat de voorzieningen in handen van het individu legt. Het is niet nodig dat werknemers moeten kiezen tussen een periode van ernstige kwetsbaarheid als zij van baan veranderen of het vasthouden aan dezelfde baan totdat die achterhaald is, teneinde hun rechten niet te verspelen. Net zoals de technologie hun arbeidzame leven ontwricht, kan die technologie ervoor zorgen dat ze beschermd worden dankzij voorzieningen die zich opbouwen in de loop van hun leven, ongeacht het soort werk dat zij doen of de plek in de wereld waar zij dat werk doen.
Sommige regeringen zijn hier al mee bezig. In 2015 heeft Frankrijk individuele "leerrekeningen" ingericht voor alle werknemers in de particuliere sector, waar ze gebruik van kunnen maken vanaf het moment dat zij voor het eerst de arbeidsmarkt betreden tot het moment waarop ze met pensioen gaan. Iedere werknemer ontvangt 24 uur training per jaar dat zij full-time werken, tot een drempel van 120 uur, waarna ze twaalf uur training per jaar ontvangen.
Recenter heeft Singapore individuele leerrekeningen voor iedere burger van boven de 24 in het leven geroepen. Het op deze rekeningen staande geld kan worden uitgegeven aan lessen in specifieke vaardigheden die worden verstrekt door goedgekeurde aanbieders. Soortgelijke modellen zijn naar voren gebracht in Canada, China en Egypte. In de Verenigde Staten stellen de wetgevers in een handvol staten en steden wetsontwerpen op om zogenoemde "draagbare" rechten op voorzieningen te testen en te financieren.
PS Events: What Economics is Missing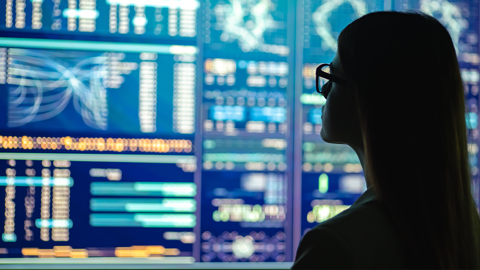 PS Events: What Economics is Missing
Our latest event, What Economics is Missing, is now live.
Click the link below for opening remarks from Dani Rodrik, followed by a discussion among Ashwini Deshpande, Raquel Fernández, Minouche Shafik, and Vera Songwe on how to achieve inclusivity in economics.

Maar de ontwikkeling van dit soort universele draagbare rechten kan niet louter de verantwoordelijkheid van regeringen zijn. De particuliere sector moet ook helpen om ervoor te zorgen dat alle werknemers – van de migrant tot de mijnwerker tot de marketingprofessional – toegang hebben tot de middelen en diensten die nodig zijn om vandaag de dag financiële zekerheid te verkrijgen, en levenslang wendbaar en productief te blijven.
Gelukkig wordt op dit punt ook vooruitgang geboekt, waarbij sommige startups het soort op mensen gerichte technologie aanbieden die ten grondslag moet gaan liggen aan de sociale vangnetten van de toekomst. Trezeo heeft bijvoorbeeld een bankrekening ontwikkeld die, met gebruikmaking van kunstmatige intelligentie (AI), voorziet in rentevrije leningen en in continue betalingen voor onafhankelijke werkers, ook in minder goede tijden. Het Franse Bob Emploi gebruikt AI en overheidsdata om arbeidszoekenden te voorzien van gepersonaliseerde beoordelingen van hun vooruitzichten.
Om de voortdurende vooruitgang te stimuleren heeft Mastercard een verbond gesloten met het Royal Society for the encouragement of Arts, Manufactures and Commerce Future Work Centre om de Economic Security Impact Accelerator te creëren. Het partnerschap – dat erop is gericht de ontwikkeling en inzet van innovatieve initiatieven te faciliteren, die fatsoenlijk werk voor iedereen bevorderen, terwijl ze veilige en betrouwbare huishoudinkomens garanderen – toont aan hoe actoren uit de particuliere sector kunnen samenkomen om nieuwe manieren van werken te ontdekken door hun technologie en knowhow op een hoger plan te tillen.
We hebben de impact van zulke gezamenlijke projecten zelf ervaren. Jaza Duka – een bondgenootschap van Mastercard, Unilever en Kenya Commercial Bank – is een digitaal platform dat, sinds zijn introductie in 2017, heeft geholpen om ervoor te zorgen dat kleine handelaren toegang hebben tot het werkkapitaal dat ze nodig hebben om te kunnen concurreren en groeien.
Maar het ontwikkelen van zo'n programma op één markt is slechts de eerste stap. Er moet ook een gemeenschappelijk raamwerk worden gecreëerd, zodat zulke programma's kunnen worden opgeschaald en in verschillende contexten kunnen worden geïmplementeerd. Het ter beschikking stellen van "punten" die recht geven op bepaalde voorzieningen, in plaats van geld in een specifieke muntsoort, moet het mogelijk maken dat deze programma's grensoverschrijdend werken in een tijd dat werknemers ook steeds meer grensoverschrijdend gaan werken. En gestandaardiseerde diploma's moeten hun waarde kunnen behouden als zij met hun bezitters meeverhuizen.
Nu de aard van werk verandert, moet ook de aard van de voorzieningen veranderen. Om iedereen overal kansen en zekerheid te bieden, in een tijd van wijdverbreide technologische ontwrichting, moeten overheden en actoren uit de particuliere sector samenwerken om innovatieve oplossingen te bevorderen, die beantwoorden aan de dringende en evoluerende behoeften van werknemers. De beste manier om dit te doen is door te profiteren van de technologieën die de ontwrichting veroorzaken.
Vertaling: Menno Grootveld