La COVID‑19 y el Reloj del Apocalipsis
OSLO – En enero del año pasado, mis colegas en The Elders Mary Robinson y Ban Ki-moon participaron en la presentación actualizada del Reloj del Apocalipsis, el indicador de riesgo mundial de catástrofes que publica todos los años el Bulletin of the Atomic Scientists. En 2020 las manecillas del reloj se acercaron a la «medianoche» más que nunca en toda su historia (a sólo cien segundos de distancia) y allí permanecerán durante 2021.
El hecho de que este año no hayamos terminado más cerca de la medianoche ofrece poco consuelo. La pandemia de COVID‑19 ha sido una demostración clara y mortífera de la precariedad de nuestro estilo de vida. Hemos hecho notables avances en el desarrollo de vacunas, y el cambio de gobierno en Estados Unidos trae esperanzas de una renovada cooperación multilateral. Pero es indudable que el futuro estará lleno de amenazas existenciales: nuevas pandemias, la crisis climática, el conflicto nuclear y otros riesgos que es imposible pasar por alto.
El liderazgo político después de la pandemia será una prueba crucial de la capacidad del mundo para hacer frente a estos retos. Muchos líderes no han estado a la altura. El virus se cobró unos dos millones de vidas y provocó un desastre económico en todo el mundo. Y aunque las campañas de vacunación a gran escala ofrecen a algunos cierto atisbo de esperanza, la mayor parte de la población mundial seguirá desprotegida por bastante tiempo.
Es verdad que la decisión del presidente estadounidense Joe Biden de restablecer la relación con la Organización Mundial de la Salud es una señal bienvenida del renovado compromiso de Estados Unidos con el multilateralismo, lo mismo que su ingreso al esquema COVAX para la distribución equitativa de vacunas. Pero el director general de la OMS, Tedros Adhanom Ghebreyesus, ha advertido de que si no nos esforzamos más en lograr que las vacunas contra la COVID‑19 se produzcan y distribuyan conforme a los principios de la cobertura sanitaria universal (CSU), el resultado será un «fracaso moral catastrófico».
Como muestra un nuevo informe de The Elders, para superar definitivamente la COVID‑19 y estar listos para enfrentar futuras emergencias sanitarias debemos remodelar la política mundial de salud pública en torno de tres pilares fundamentales: preparación para pandemias futuras; CSU en los niveles nacional y mundial; y promoción de sociedades más sanas mediante políticas holísticas y desarrollo social.
Ninguna parte de esta agenda es revolucionaria o tan complicada que no se pueda poner en práctica en poco tiempo a gran escala. Algunos de los países con buen desempeño durante la pandemia (incluidos Tailandia y Vietnam, que entre los dos han informado de apenas cien muertes por COVID‑19) ya están implementando esta clase de estrategia. Como siempre, el quid de la cuestión es respaldar las palabras con acciones y asegurar que las iniciativas tengan financiación adecuada y un diseño atento a las necesidades de las personas pobres y marginadas.
Introductory Offer: Save 30% on PS Digital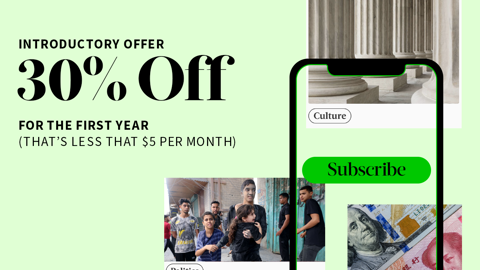 Introductory Offer: Save 30% on PS Digital
Subscribe now to gain greater access to Project Syndicate – including every commentary and our entire On Point suite of subscriber-exclusive content – starting at less than $5 per month.
En ningún lugar esto es tan esencial como en la política vacunatoria. El veloz desarrollo de no sólo una sino varias vacunas en menos de un año es un logro increíble y un triunfo del ingenio, la innovación y la cooperación de la humanidad. Pero sería imperdonable que estas preciosas vacunas no se distribuyan en todo el mundo en forma equitativa. En una pandemia, no hay esperanzas de recuperación plena o de reparación del tejido social si no afirmamos y aplicamos los principios de multilateralismo y solidaridad.
Una de las enseñanzas más importantes de la crisis de la COVID‑19 es que el cortoplacismo y el nacionalismo debilitaron la política sanitaria mundial. Ya es evidente que la búsqueda nacional de la CSU debe ir acompañada por iniciativas multilaterales tendientes a fortalecer los sistemas de salud pública en todo el mundo.
Para que estos sistemas estén listos para enfrentar futuras pandemias, todas las partes interesadas deben definir la preparación y respuesta frente a pandemias como un «bien público mundial» que exige una estrategia multilateral, en la que estados y organismos internacionales aúnen recursos, capacidades y experiencia. Igualmente importante es el apoyo (y el respeto) al trabajo permanente de la OMS y de otros organismos con competencia específica, entre ellos la Junta de Vigilancia Mundial de la Preparación (que copresido) y el Panel Independiente de Preparación y Respuesta a la Pandemia.
En términos económicos, fortalecer la seguridad sanitaria invirtiendo en preparación es extremadamente rentable. En el caso de la Junta, un gasto anual mundial de unos cinco dólares por persona puede evitar que se repita el desastre de la COVID‑19, que ya le costó a la economía mundial más de once billones de dólares. Y una tasa de rendimiento similar puede obtenerse implementando reformas a la CSU, ya que está comprobado que pueden aportar en poco tiempo beneficios sanitarios, económicos y sociales a los países en todos los niveles de ingresos.
Debemos aplicar las enseñanzas de la crisis de la COVID‑19 para generar un nuevo «momento Bretton Woods» de innovación y creatividad al servicio de la gobernanza global. Es el único modo de proteger en forma duradera el planeta que compartimos y a sus habitantes.
Es innegable que tenemos la capacidad necesaria para resolver los retos compartidos a los que nos enfrentamos. Ahora lo que se necesita es que Biden y otros líderes mundiales aprovechen esta oportunidad y se comprometan a pleno con una cooperación multilateral sostenida. Hoy, como siempre, alejar de la medianoche las manecillas del Reloj del Apocalipsis es cuestión de voluntad política.
Traducción: Esteban Flamini