COVID-19 i Końca Świata
OSLO – W ubiegłym styczniu moi koledzy MaryRobinson i BanKi-moon uczestniczyli w odsłonięciu Zegara Sądu Ostatecznego - corocznego wskaźnika globalnego ryzyka katastrofy - publikowanego przez Biuletyn Naukowców Atomowych. W 2020 roku wskazówki zegara przesunęły się bliżej "północy" niż kiedykolwiek - zaledwie 100 sekund od północy - i pozostaną tam w 2021 roku.
Trudno się cieszyć, że wskazówka nie zbliżyła się od tej pory bardziej do północy. Pandemia COVID-19 posłużyła jako surowa i śmiertelna demonstracja niepewności naszego stylu życia. Poczyniliśmy niezwykłe postępy w dziedzinie szczepionek, a nowa administracja USA daje nadzieję na odnowioną współpracę wielostronną. Nie ma jednak wątpliwości, że przyszłość będzie pełna zagrożeń egzystencjalnych: nowych pandemii, kryzysu klimatycznego, konfliktu nuklearnego i innych zagrożeń, których nie możemy ignorować.
Przywództwo polityczne po pandemii będzie kluczowym sprawdzianem zdolności świata do sprostania tym wyzwaniom. Zbyt wielu naszych przywódców nie sprawdziło się. Wirus pochłonął około dwóch milionów istnień ludzkich i spowodował zniszczenia gospodarcze na całym świecie. Podczas gdy masowe rozpowszechnianie szczepionek daje nam iskierkę nadziei, większość populacji świata pozostanie bez ochrony przez długi czas.
Oczywiście, decyzja prezydenta USA Joe Bidena o ponownym zaangażowaniu się w Światową Organizację Zdrowia (WHO) jest mile widzianym sygnałem ponownego zaangażowania Ameryki na rzecz multilateralizmu, podobnie jak jego przystąpienie do programu COVAX dotyczącego sprawiedliwej dystrybucji szczepionek. Ale dyrektor generalny WHO TedrosAdhanomGhebreyesusostrzegł, że jeśli nie zrobimy więcej, aby zapewnić, że szczepionki COVID-19 są produkowane i rozprowadzane zgodnie z zasadami powszechnego ubezpieczenia zdrowotnego (UHC), rezultatem będzie "ogromna porażka moralna."
Jak pokazuje nowy raport przygotowany przez organizację The Elders, pełne przezwyciężenie COVID-19 i przygotowanie się na przyszłe sytuacje zdrowotne wymaga zmian w modelach globalnej polityki zdrowia publicznego wokół trzech kluczowych filarów: przygotowanie do przyszłych pandemii; zapewnienie powszechnego ubezpieczenia zdrowotnego na poziomie krajowym i światowym; oraz promowanie zdrowszych społeczeństw poprzez holistyczne polisy i rozwój społeczny.
Żadna część tego programu nie jest rewolucyjna ani zbyt skomplikowana, aby zapewnić szybką realizację na dużą skalę. Niektóre kraje, które dobrze sobie radziły podczas pandemii - w tym Tajlandia i Wietnam, które zgłosiły zaledwie 100 zgonów z powodu COVID-19 - już wdrażają tego typu strategie. Wyzwanie, jak zawsze, polega na poparciu słów czynami i upewnieniu się, że nasze wysiłki są odpowiednio finansowane i zaprojektowane tak, aby nie pomijać potrzeb ubogich i marginalizowanych.
Introductory Offer: Save 30% on PS Digital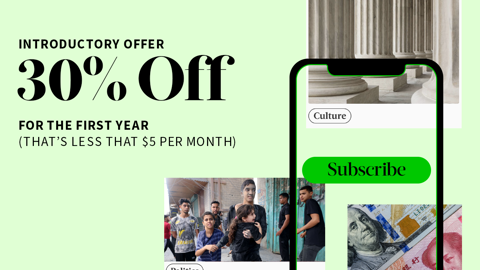 Introductory Offer: Save 30% on PS Digital
Subscribe now to gain greater access to Project Syndicate – including every commentary and our entire On Point suite of subscriber-exclusive content – starting at less than $5 per month.
Nigdzie nie jest to ważniejsze niż w kwestii reguł dotyczących szczepień. Szybki rozwój nie tylko jednej, ale kilku szczepionek w czasie krótszym niż rok jest niesamowitym osiągnięciem i triumfem ludzkiej pomysłowości, innowacji i współpracy. Byłoby jednak niewybaczalne, gdyby te cenne szczepionki nie były sprawiedliwie rozprowadzane na całym świecie. W czasie pandemii nie możemy mieć nadziei na pełne wyzdrowienie lub na naprawę naszej tkanki społecznej, jeśli nie potwierdzimy i nie zastosujemy zasad multilateralizmu i solidarności.
Jedną z najważniejszych lekcji płynących z kryzysu COVID-19 jest to, że krótkoterminowość i nacjonalizm osłabiły globalną politykę zdrowotną. Jest teraz jasne, że krajowe kroki w kierunku UHC muszą iść w parze z wielostronnymi wysiłkami na rzecz wzmocnienia publicznych systemów opieki zdrowotnej na całym świecie.
Aby wyposażyć te systemy na przyszłe pandemie, wszyscy interesariusze powinni zdefiniować gotowość na wypadek pandemii i reagowanie jako "globalne dobro publiczne," które wymaga wielostronnego podejścia, w którym państwa i globalne instytucje łączą zasoby, potencjał i wiedzę. Równie ważne jest wsparcie (i szacunek) dla bieżącej pracy WHO i innych organów specjalnie odpowiedzialnych za gotowość na wypadek pandemii, w tym Rady ds. Globalnego Monitorowania Gotowości (której jestem współprzewodniczącym) oraz Niezależnego Panelu ds. Gotowości i Reagowania na Pandemię.
Z ekonomicznego punktu widzenia inwestowanie w gotowość do wzmocnienia bezpieczeństwa zdrowotnego zapewnia doskonały stosunek wartości do ceny. W przypadku Global Preparedness Monitoring Board roczne globalne wydatki w wysokości około 5 USDnaosobę mogą zapobiec powtórzeniu się katastrofy COVID-19, która już kosztowała światową gospodarkę ponad 11 bilionówdolarów. Podobnie wysoką stopę zwrotu można znaleźć w reformach UHC, które, jak wykazano, przynoszą krajom szybkie korzyści zdrowotne, gospodarcze i społeczne na wszystkich poziomach dochodów.
Musimy wyciągnąć wnioski z kryzysu COVID-19, aby stworzyć nowy "moment z Bretton Woods" w innowacji i kreatywności w służbie globalnego zarządzania. To jedyny sposób, aby chronić naszą planetę i jej populację w perspektywie długoterminowej.
Nie ma wątpliwości, że jesteśmy w stanie sprostać zbiorowym wyzwaniom, przed którymi stoimy. Ale teraz Biden i inni światowi przywódcy muszą wykorzystać tę szansę i w pełni zaangażować się w trwałą współpracę wielostronną. Jak zwykle odsunięcie wskazówek Zegara Sądu Ostatecznego od północy jest kwestią woli politycznej.
Z angielskiego przetłumaczyła Marz McNamer