COVID-19 en de Doemdagklok
OSLO – Afgelopen januari hebben mijn mede-Elders Mary Robinson en Ban Ki-moondeelgenomen aan de onthulling van de Doomsday Clock, de jaarlijkse indicator van het wereldwijde risico van catastrofes, gepubliceerd door het Bulletin of the Atomic Scientists. In 2020 zijn de wijzers van deze klok dichter naar ʻmiddernacht' gekropen dan ooit tevoren – tot op slechts 100 seconden afstand – en in 2021 zullen ze daar blijven.
Het is nauwelijks geruststellend dat de klok dit jaar een pas op de plaats zal maken. De COVID-19-pandemie heeft op grimmige en dodelijke wijze aangetoond hoe precair onze manier van leven is. We hebben opmerkelijke vooruitgang geboekt op het gebied van de vaccins, en een nieuwe Amerikaanse regering brengt hoop op hernieuwde multilaterale samenwerking. Maar het lijdt geen twijfel dat de toekomst vol existentiële bedreigingen zit: nieuwe pandemieën, de klimaatcrisis, nucleaire conflicten en andere risico's die we niet kunnen negeren.
Het politieke leiderschap na de pandemie zal een cruciale test zijn voor het vermogen van de wereld om deze uitdagingen aan te gaan. Te veel van onze leiders zijn tekortgeschoten. Het virus heeft wereldwijd zo'n twee miljoen levens geëist en economische verwoestingen aangericht. Hoewel de massale vaccinatiecampagnes sommige mensen een sprankje hoop bieden, zal het grootste deel van de wereldbevolking nog geruime tijd onbeschermd blijven.
Het besluit van de Amerikaanse president Joe Biden om opnieuw betrekkingen aan te knopen met de Wereldgezondheidsorganisatie (WHO) is zeker een welkom signaal van de hernieuwde Amerikaanse inzet voor het multilateralisme, net als zijn ondertekening van het COVAX-programma voor een billijke distributie van vaccins. Maar de directeur-generaal van de WHO, Tedros Adhanom Ghebreyesus, heeft gewaarschuwd dat als wij niet méér doen om ervoor te zorgen dat de COVID-19-vaccins worden geproduceerd en gedistribueerd volgens de beginselen van de universele dekking van de gezondheidszorg (UHC), het resultaat een ʻrampzalig moreel falen' zal zijn.
Zoals uit een nieuw rapport van The Elders blijkt, vergt het volledig overwinnen van COVID-19 en het onszelf wapenen tegen toekomstige noodsituaties op gezondheidsgebied dat het wereldwijde volksgezondheidsbeleid opnieuw wordt vormgegeven rond drie belangrijke pijlers: de voorbereiding op toekomstige pandemieën; het bewerkstelligen van UHC op nationaal en mondiaal niveau; en het bevorderen van gezondere samenlevingen door middel van holistisch beleid en sociale ontwikkeling.
Geen enkel onderdeel van deze agenda is revolutionair of te ingewikkeld om snel en op grote schaal uit te voeren. Sommige landen die het tijdens de pandemie goed hebben gedaan – zoals Thailand en Vietnam, die samen nog geen honderd COVID-19-sterfgevallen hebben gemeld – passen dit soort strategieën al toe. De uitdaging is, zoals altijd, de daad bij het woord te voegen, en ervoor te zorgen dat onze inspanningen naar behoren worden gefinancierd en zodanig zijn opgezet dat de behoeften van de armen en gemarginaliseerden niet over het hoofd worden gezien.
Introductory Offer: Save 30% on PS Digital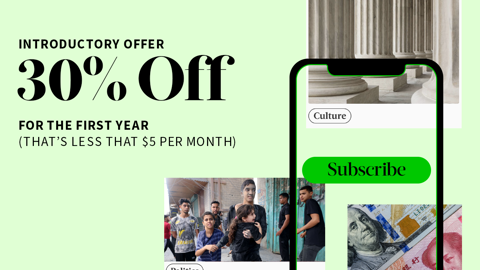 Introductory Offer: Save 30% on PS Digital
Subscribe now to gain greater access to Project Syndicate – including every commentary and our entire On Point suite of subscriber-exclusive content – starting at less than $5 per month.
Nergens is dit van groter belang dan bij het vaccinatiebeleid. De snelle ontwikkeling van niet één maar verschillende vaccins in minder dan een jaar tijd is een ongelooflijke prestatie en een triomf van menselijk vernuft, innovatie en samenwerking. Maar het zou onvergeeflijk zijn als deze kostbare vaccins niet eerlijk over de wereld zouden worden verdeeld. In geval van een pandemie kunnen we niet hopen dat we volledig zullen herstellen of onze sociale structuur zullen kunnen repareren als we de beginselen van multilateralisme en solidariteit niet bevestigen en toepassen.
Een van de belangrijkste lessen uit de COVID-19-crisis is dat kortetermijndenken en nationalisme het mondiale volksgezondheidsbeleid hebben verzwakt. Het is nu duidelijk dat nationale stappen in de richting van UHC hand in hand moeten gaan met multilaterale inspanningen om de volksgezondheidssystemen wereldwijd te versterken.
Om deze systemen op toekomstige pandemieën voor te bereiden, moeten alle belanghebbenden de paraatheid voor en de reactie op een pandemie als een ʻmondiaal collectief goed' beschouwen, waarvoor een multilaterale aanpak nodig is, waarbij staten en mondiale instellingen hun middelen, capaciteit en deskundigheid bundelen. Even belangrijk is steun (en respect) voor het lopende werk van de WHO en andere organen die specifiek belast zijn met de paraatheid voor een pandemie, waaronder de Global Preparedness Monitoring Board (waarvan ik mede-voorzitter ben) en het Independent Panel for Pandemic Preparedness and Responses.
In economische termen bieden investeringen in versterking van de veiligheid van de volksgezondheid een uitstekende prijs-kwaliteitverhouding. In het geval van de Global Preparedness Monitoring Board zou een jaarlijkse mondiale bijdrage van ongeveer 5 dollar per persoon een herhaling van de ramp met COVID-19 kunnen voorkomen, die de wereldeconomie al meer dan 11 biljoen dollar heeft gekost. En een vergelijkbaar hoog rendement kan worden behaald door hervorming van de gezondheidszorg, waarvan is aangetoond dat die landen op alle inkomensniveaus snelle gezondheids-, economische en maatschappelijke voordelen kan opleveren.
We moeten lering trekken uit de crisis van COVID-19 om een nieuw ʻBretton Woods-moment' van innovatie en creativiteit ten dienste van het mondiale bestuur te creëren. Dat is de enige manier om onze gedeelde planeet en haar bevolking op de langere termijn te beschermen.
Het lijdt geen twijfel dat we in staat zijn de collectieve uitdagingen waarvoor wij staan op te lossen. Maar Biden en de andere wereldleiders moeten deze kans nu grijpen en zich volledig inzetten voor een duurzame multilaterale samenwerking. Zoals altijd is het een kwestie van politieke wil om de wijzers van de Doemdagklok weg te buigen van ʻmiddernacht.'
Vertaling: Menno Grootveld
Gro Harlem Brundtland, een vroegere premier van Noorwegen en een voormalig directeur-generaal van de Wereldgezondheidsorganisatie, is lid van The Elders.