Le Covid-19 et l'horloge de l'apocalypse
OSLO – En janvier dernier, mes camarades Mary Robinson et Ban Ki-moon du groupe des Elders (les Anciens) participaient à l'annonce de l'heure indiquée sur l'horloge de l'apocalypse (la Doomsday Clock), le marqueur annuel du risque de catastrophe mondiale, rendu public par le Bulletin of the Atomic Scientists. En 2020, les aiguilles de l'horloge s'étaient rapprochées de « minuit » plus que jamais auparavant – l'écart s'était réduit à 100 secondes – et elles resteront pour 2021 à la même heure.
Que nous ne nous rapprochions pas davantage de minuit cette année n'est pourtant guère rassurant. La pandémie de Covid-19 est une rude démonstration, avec ses morts à l'appui, de la précarité qui est celle de notre mode de vie. Nous avons réalisé sur les vaccins des progrès remarquables, et une nouvelle administration aux États-Unis permet d'espérer une coopération multilatérale renouvelée. Mais il ne fait aucun doute que l'avenir sera chargé de menaces envers notre existence même : de nouvelles pandémies, la crise climatique, un conflit nucléaire, sans compter d'autres risques que nous ne pouvons ignorer.
La direction politique qui sera prise après la pandémie servira de test aux capacités du monde à relever ces défis. Trop de nos dirigeants se sont avérés incompétents ou impuissants. Le virus a tué plus de deux millions de personnes et semé dans le monde la dévastation économique. Si le lancement des vaccinations en masse offre à certains une lueur d'espoir, la plus grande part de la population mondiale demeurera pendant un certain temps sans protection.
Certes, la décision du président des États-Unis, Joe Biden, de réintégrer son pays à l'Organisation mondiale de la santé marque le signal, bienvenu, d'un nouvel engagement de l'Amérique en faveur du multilatéralisme, tout comme son réengagement au sein de l'initiative COVAX pour une distribution équitable des vaccins. Le directeur général de l'OMS, Tedros Adhanom Ghebreyesus, a néanmoins averti que faute d'en faire plus pour garantir une production et une distribution des vaccins contre le Covid-19 conformes aux principes de la couverture sanitaire universelle (CSU), nous courons vers un « échec moral catastrophique ».  
Comme le montre un récent rapport des Elders, nous devons, pour venir à bout du Covid-19 et nous équiper en prévision des prochaines urgences sanitaires, reconstruire la politique de santé publique mondiale sur trois piliers principaux : la préparation aux pandémies futures, la mise en place de la CSU aux niveaux national et mondial, et l'encouragement à des sociétés plus saines par la mise en place de mesures holistiques et par le développement social.
Ce programme n'a rien de révolutionnaire ni d'excessivement compliqué à mettre en œuvre rapidement et à grande échelle. Certains pays ont su réagir efficacement à la pandémie – notamment la Thaïlande et le Vietnam, qui n'ont rapporté à eux deux qu'une centaine de morts du Covid-19 – et mettent d'ores et déjà en œuvre ce type de stratégie. Le défi, comme toujours, est de joindre l'acte à la parole, et de nous assurer que nos efforts sont correctement financés et conçus pour ne pas négliger les besoins des populations les plus pauvres et marginalisées.
Introductory Offer: Save 30% on PS Digital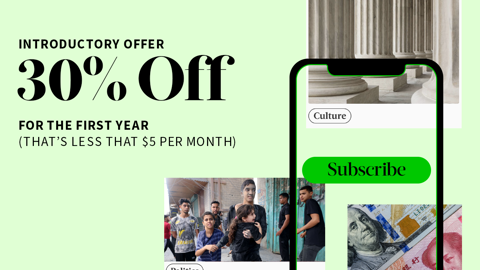 Introductory Offer: Save 30% on PS Digital
Subscribe now to gain greater access to Project Syndicate – including every commentary and our entire On Point suite of subscriber-exclusive content – starting at less than $5 per month.
Nulle part cela n'est plus essentiel que pour ce qui concerne la politique vaccinale. La mise au point rapide non seulement d'un vaccin mais de plusieurs en moins d'un an est une incroyable réussite et un triomphe de l'ingéniosité, de l'innovation et de la coopération humaines. Mais il serait impardonnable que ces précieux vaccins ne soient pas distribués équitablement partout dans le monde. Face à une pandémie, nous ne pouvons espérer guérir totalement ou réparer nos tissus sociaux déchirés qu'à condition d'affirmer et d'appliquer les principes du multilatéralisme et de la solidarité.
L'un des enseignements les plus importants que nous puissions tirer de la crise du Covid-19 est que le court-termisme et le nationalisme ont affaibli la politique sanitaire mondiale. Il est désormais clair que les initiatives nationales en vue de constituer une CSU doivent aller de pair avec des efforts multilatéraux pour renforcer au niveau mondial les systèmes de santé publique.
Pour équiper ces systèmes face aux futures pandémies, tous les acteurs doivent définir le niveau de préparation et de réaction à la pandémie comme un « bien public global » qui nécessite une approche multilatérale, les États et les institutions mondiales rassemblant leurs ressources, leurs capacités et leur expertise. Tout le soutien (et le respect) nécessaire doit en outre être apporté au travail mené actuellement par l'OMS et par d'autres organes chargés spécifiquement de la préparation face aux pandémies, notamment le Conseil mondial de suivi de la préparation (Global Preparedness Monitoring Board – GPMB), que je copréside, et le Groupe indépendant sur la préparation et la riposte à la pandémie.
Du point de vue économique, l'investissement dans la préparation au renforcement de la sécurité sanitaire offre un excellent rapport entre les résultats et les coûts. Selon les études du GPMB, une dépense annuelle d'environ 5 dollars par personne pourrait éviter une répétition de la catastrophe du Covid-19, qui a déjà coûté à l'économie mondiale plus 11 000 milliards de dollars. Et l'on retrouve un retour tout aussi élevé sur l'investissement dans les réformes qui permettrait de réaliser la CSU, dont il a été montré qu'elles peuvent apporter aux pays qui les mettent en œuvre des résultats sanitaires, économiques et sociétaux rapides, quel que soit leur niveau de revenu.
Nous devons tirer parti des enseignements de la crise du Covid-19 pour créer un nouveau « moment Bretton Woods » de l'innovation et de la créativité au service de la gouvernance globale. C'est la seule façon de protéger sur le long terme la planète que nous partageons et sa population.
Nous avons, sans nul doute, la capacité de relever les défis collectifs auxquels nous sommes confrontés. Mais il faut désormais que Biden et d'autres dirigeants mondiaux saisissent cette opportunité et nous engagent pleinement dans une coopération multilatérale de longue durée. Aujourd'hui, comme ce fut toujours le cas, ramener en arrière les aiguilles de l'horloge de l'apocalypse, les éloigner du minuit fatidique, est une question de volonté politique.
Traduit de l'anglais par François Boisivon