La reinvención de la oficina
BOSTON – El mes pasado, Jack Dorsey, Director Ejecutivo de Twitter, anunció que la compañía permitiría que sus empleados que están teletrabajando de acuerdo con los protocolos de distanciamiento social sigan haciéndolo definitivamente. Varias otras grandes empresas, como Facebook o la automotriz francesa PSA, han seguido esta tendencia con planes para mantener a muchos más empleados en sus hogares una vez que acabe la crisis del COVID-19. ¿Será la oficina otra de las víctimas de la pandemia?
En cierto sentido, la desaparición de la oficina ya lleva tiempo anunciándose. En la década de 1960 el futurólogo estadounidense Melvin Webber predijo que el mundo llegaría a una "edad post-ciudades", en la que "sería posible vivir en la cima de una montaña y, al mismo tiempo, mantener un contacto íntimo, en tiempo real y realista con colaboradores de negocios u otros ámbitos".
Durante el auge de las puntocom a fines de la década de 1990, el ascenso de las empresas basadas en Internet acercó el futuro como nunca antes. Como señalara la periodista británica Frances Cairncross en 1997, la Internet marcó la "muerte de la distancia". Siguiendo esa lógica, cuando la distancia ya no importa, las oficinas –y, por extensión, las ciudades- se vuelven irrelevantes.
Es posible que estemos llegando a este punto. Desde la lectura de noticias a los empleos de oficina, los trabajos para los que alguna vez se creyó imprescindible un espacio laboral en común se están realizando desde la casa debido a la pandemia. Y, sin embargo, cualquiera que haya estado en una reunión a distancia por Zoom sabe que, a pesar de los avances en las tecnologías de las comunicaciones, a menudo resulta más complicado interactuar con colegas de manera remota que presencialmente.
El problema es más profundo que los desfases de tiempo o las interrupciones de los hijos. Como argumentara el sociólogo Mark Granovetter en 1973, las sociedades funcionales se sustentan no solo en "vínculos fuertes" (relaciones cercanas), sino también en "vínculos débiles" (conocidos casuales). Mientras que los vínculos fuertes tienden a formar redes densas y superpuestas –nuestros amigos cercanos suelen ser amigos entre sí-, los vínculos débiles nos conectan con un grupo de personas más grande y diverso.
Al relacionar círculos sociales diferentes, hay una mayor probabilidad de que los vínculos débiles nos conecten con nuevas ideas y perspectivas, cuestionando nuestras preconcepciones y fomentando la innovación y su difusión. Y si bien las videollamadas o las redes sociales pueden ayudarnos a mantener nuestros vínculos fuertes, no es muy probable que produzcan otros nuevos, y menos aún que nos conecten con personas de fuera de nuestros círculos sociales: baristas, personas que viajan con nosotros en el tren, colegas con los que no trabajamos directamente, etc.
PS Events: What Economics is Missing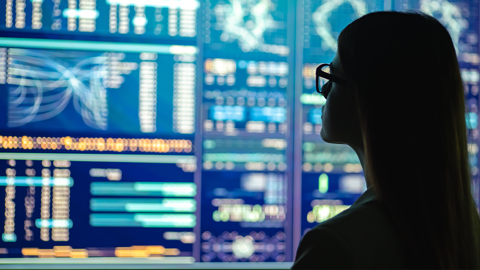 PS Events: What Economics is Missing
Our latest event, What Economics is Missing, is now live.
Click the link below for opening remarks from Dani Rodrik, followed by a discussion among Ashwini Deshpande, Raquel Fernández, Minouche Shafik, and Vera Songwe on how to achieve inclusivity in economics.

Un análisis de datos de estudiantes, profesiones y funcionarios del MIT durante la pandemia parece confirmar esto. Mis colegas y yo desarrollamos dos modelos de la misma red de comunicaciones: una que muestra las interacciones antes de que el campus cerrara y otra con las interacciones durante el confinamiento.
Los resultados iniciales –que todavía necesitan validación adicional y revisión de pares- indican que las interacciones se están estrechando, con un mayor intercambio de mensajes dentro de un conjunto menor de contactos. En pocas palabras, los vínculos fuertes se están afianzando mientras los vínculos débiles decaen.
Tal vez en el futuro sea posible imitar el flujo de las casualidades y formar vínculos débiles en línea. Pero, por ahora, las plataformas en líneas no parecen muy idóneas para ello. Por el contrario, a menudo aplican activamente filtros que excluyen a personas desconocidas o ideas opuestas a las del usuario, lo que estaba generando polarización política incluso antes de la pandemia. Un resultado es que nuestras burbujas sociales obligadas por el confinamiento se están volviendo cada vez más opacas.
Los espacios físicos compartidos parecen ser el único antídoto a esta fragmentación. Las oficinas pueden ser un correctivo particularmente potente, ya que facilitan interacciones más profundas entre diversas personas que se conocen superficialmente.
Y, no obstante, parece improbable que la demanda de espacios compartidos vuelva a los niveles previos a la pandemia. Las compañías que, como Twitter, no vean un descenso de la productividad estarán gustosas de reducir los gastos generales. Y en el caso de los empleados, nunca iba a tomar mucho tiempo antes de que se acostumbraran a vivir sin largos desplazamientos de ida y vuelta del trabajo, calendarios corporativos estrictos y esos incómodos trajes de oficina.
Esto tendrá implicancias de largo alcance. Incluso una caída del 10% de la demanda de espacios de oficina haría que los precios de las propiedades se desplomen. Pero, si bien serían malas nuevas para los constructores, arquitectos, diseñadores y agentes de bienes raíces, también podría aliviar las presiones económicas subyacentes a la gentrificación urbana.
En cualquier caso, las empresas harían bien en no deshacerse de las oficinas del todo, tanto para su propio beneficio –las ideas innovadoras y colaborativas son esenciales para el éxito- como para el bienestar de las sociedades en las que operan. En lugar de ello, podrían permitir a sus empleados quedarse en casa más a menudo, mientras dan pasos para asegurarse de que el tiempo que dediquen a estar en la oficina los conduzca a formar vínculos débiles.
Por ejemplo, esto podría significar la transformación de los planos de plantas tradicionales, diseñados para facilitar la ejecución de tareas en solitario, en espacios más abiertos y dinámicos que fomenten el llamado "efecto cafetería". (Nada como almorzar en una cafetería para crear vínculos débiles). Quizás sigan a esto planteamientos más radicales en que los diseñadores busquen generar maneras de fomentar la casualidad, por ejemplo, a través de espacios particularmente bien pensados para la realización de eventos.
La crisis del COVID-19 ha demostrado que contamos con las herramientas para mantenernos conectados desde la cima de una montaña, o desde la mesa de la cocina. Hoy nuestro reto es aprovechar el espacio físico para que podamos descender cada cierto tiempo desde nuestras cumbres aisladas. Es decir, buscar el renacimiento de la oficina en una forma que mejore su mejor dimensión: la capacidad de nutrir todos los vínculos que nos relacionan.
Traducido del inglés por David Meléndez Tormen