Reimaginando o escritório
BOSTON – No mês passado, o CEO do Twitter, Jack Dorsey, anunciou que a empresa iria autorizar seus funcionários, hoje trabalhando de casa conforme os protocolos de distanciamento social, a continuar assim. Várias outras empresas - do Facebook ao fabricante francês de automóveis PSA – seguiram o mesmo caminho de manter muito mais empregados em casa quando a crise da covid-19 acabar. Será o escritório a próxima vítima da pandemia?
De certo modo, não é de hoje que se fala na morte do escritório. Na década de 60, o futurista americano Melvin Webber previu que o mundo chegaria a uma "era pós-cidade", na qual "será possível se instalar no topo de uma montanha e manter contato íntimo, em tempo real e realista com as empresas ou outros colaboradores".
Durante a explosão das pontocom no fim dos anos 90, a ascensão das empresas de Internet deixou este futuro mais próximo do que nunca. Como a jornalista britânica Frances Cairncross cravou em 1997, a Internet significou "a morte da distância". Uma vez que a distância não faz diferença, por essa lógica os escritórios - e consequentemente as cidades - se tornam irrelevantes.
Pode parecer que nós estamos chegando a este ponto. Dos apresentadores de programas de TV aos funcionários de escritório, tarefas que antes se pensava que necessitassem de um local de trabalho compartilhado são hoje realizadas de casa durante a pandemia. No entanto, qualquer um que já esteve em uma reunião de vídeo pelo Zoom sabe que, apesar dos avanços nas tecnologias de comunicação, de modo geral, se relacionar a distância com seus colegas ainda é mais difícil do que nos encontros presenciais.
O problema parece ir muito além de fusos horários ou interrupções de crianças. Como disse em 1973 o sociólogo Mark Granovetter, sociedades funcionais se baseiam não só em seus "laços fortes" (relações próximas), mas também nos "laços fracos" (relações casuais). Onde os laços fortes tendem a formar redes densas e que se sobrepõem - em geral, nossos amigos próximos são amigos próximos uns dos outros -, os laços fracos nos conectam a um grupo maior e mais diversificado de pessoas.
Por unir círculos sociais diferentes, é mais provável que os laços fracos nos conectem a novas ideias e perspectivas, desafiando nossos preconceitos e cultivando a inovação e sua difusão. E ainda que os chats em vídeo ou as mídias sociais possam nos ajudar a manter nossos laços fortes, é improvável que eles produzam novos laços, e muito menos que nos conectem com tantas pessoas de fora dos nossos círculos sociais: baristas, colegas de viagem de trem, pessoas com quem nós trabalhamos diretamente ou não, e por aí vai.
Subscribe to PS Digital Now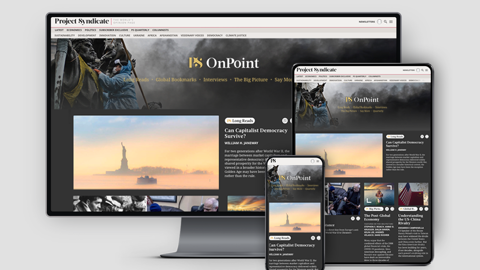 Subscribe to PS Digital Now
Access every new PS commentary, our entire On Point suite of subscriber-exclusive content – including Longer Reads, Insider Interviews, Big Picture/Big Question, and Say More – and the full PS archive.
Uma análise de dados de estudantes, professores e gestores do MIT durante a pandemia parece confirmar esta hipótese. Meus colegas e eu desenvolvemos dois modelos da mesma rede de comunicação - um mostrando as interações antes que o campus fechasse, e o outro mostrando as interações durante o fechamento.
Osresultadosiniciais – que ainda vão precisar de validação e revisão por pares – indicam que as interações estão se estreitando, com as pessoas trocando mais mensagens com um grupo menor de contatos. Em resumo, os laços fortes já existentes estão se fortalecendo, enquanto os laços fracos estão se debilitando.
Talvez no futuro seja possível imitar o acaso físico e formar laços fracos on-line. Porém, por enquanto, as plataformas on-line parecem mal preparadas para fazer isso. Pelo contrário, na maioria das vezes elas filtram ativamente indivíduos desconhecidos ou ideias contrárias - uma função que já vinha alimentando as divisões políticas antes mesmo da pandemia. Como resultado, nossas bolhas sociais reforçadas pelo lockdown estão cada vez mais opacas.
Espaços físicos compartilhados parecem ser o único antídoto para esta fragmentação. Os escritórios, que facilitam interações mais profundas entre colegas distintos, podem ser um corretivo especialmente poderoso.
No entanto, parece improvável que a procura por espaços compartilhados vá voltar aos níveis pré-pandemia. Empresas como o Twitter, que não querem ver a produtividade cair, estarão ansiosas para cortar despesas gerais. Já quanto aos empregados, não é como se fosse muito difícil acostumar alguém a viver sem deslocamentos demorados, calendários corporativos apertados e roupas de trabalho desconfortáveis.
Isso ainda terá consequências mais amplas. Mesmo uma redução de 10% na procura por espaços para trabalhar poderia causar um desabamento nos preços de imóveis. Porém, ainda que isso signifique más notícias para empreiteiras, engenheiros, arquitetos e corretores, também poderia aliviar as pressões econômicas por trás da gentrificação urbana.
De qualquer modo, as empresas fariam bem denão abrir mão totalmente dos escritórios, em nome delas mesmas - ideias novas, inovadoras e colaborativas são essenciais para o sucesso - e para o bem-estar das sociedades nas quais elas atuam. Em vez disso, elas podem autorizar aos funcionários que fiquem mais tempo em casa e, ao mesmo tempo, adotar medidas para garantir que o tempo que as pessoas passam no escritório permita o estabelecimento de laços fracos.
Isto poderia se traduzir, por exemplo, em transformar as plantas tradicionais, pensadas para facilitar a execução solitária de tarefas, em espaços mais abertos e mais dinâmicos, que incentivem o assim chamado efeito refeitório. (Em nenhum outro lugar é mais fácil estabelecer laços fracos do que durante o almoço no refeitório.) Outras reformulações radicais podem vir depois, com os arquitetos encontrando maneiras de gerar circunstâncias favoráveis, como as que ocorrem por meio de espaços coreografados e "planejados para o evento".  
A crise da covid-19 está mostrando que nós temos as ferramentas para continuar conectados do alto de uma montanha - ou até mesmo da mesa da cozinha de casa. Nosso desafio atual é tirar proveito do espaço físico de modo a descer de nossos picos isolados com frequência. Isso quer dizer mirar no renascimento do escritório de modo a otimizar seu maior ativo: a capacidade de cultivar todos os laços que o unem.
Tradução de Fabrício Calado Moreira