Die Neuerfindung des Büros
BOSTON – Im letzten Monat kündigte Twitter-CEO Jack Dorsey an, das Unternehmen würde seinen Mitarbeitern, die momentan entsprechend der Regeln zur sozialen Distanzierung von zu Hause aus arbeiten, erlauben, dauerhaft dort zu bleiben. Auch mehrere andere große Firmen – von Facebook bis hin zum französischen Autohersteller PSA – planen, nach dem Ende der COVID-19-Krise viel mehr Angestellte in Heimarbeit zu beschäftigen. Wird das Büro ein weiteres Opfer der Pandemie?
In gewisser Hinsicht ist der Tod des Büros schon seit langem absehbar. In den 1960ern prognostizierte der amerikanische Zukunftsforscher Melvin Webber ein "nachstädtisches Zeitalter", in dem es möglich werde, sich "auf einem Berggipfel zu befinden und dabei intimen, zeitgleichen und realistischen Kontakt zu Unternehmen oder anderen Partnern zu halten".
Während des Dotcom-Booms Ende der 1990er ließ der Aufstieg der Internetfirmen die Zukunft näher als je zuvor erscheinen. Wie es der britische Journalist Frances Cairncross 1997 ausdrückte, bedeutete das Internet den "Tod der Entfernung". Und sobald die Entfernung keine Rolle mehr spielt, ist es nur logisch, dass Büros – und ganze Städte – irrelevant werden.
Es scheint so, als würden wir diesen Punkt gerade erreichen. Von Nachrichtensprechern bis hin zu Büroarbeitern: Tätigkeiten, die einst einen gemeinsamen Arbeitsplatz zu erfordern schienen, werden während der Pandemie von zu Hause aus erledigt. Aber jeder, der einmal an einer Zoom-Konferenz teilgenommen hat, weiß, dass ein Treffen mit Kollegen aus der Entfernung – trotz Fortschritten bei der Kommunikationstechnologie – häufig immer noch viel schwieriger ist als von Angesicht zu Angesicht.
Dabei reicht das Problem tiefer als Zeitverschiebung oder die Unterbrechung durch Kleinkinder. Wie der Soziologe Mark Granovetter 1973 argumentierte, werden funktionsfähige Gesellschaften nicht nur durch "starke Verbindungen" (also enge Beziehungen) zusammengehalten, sondern auch durch "schwache Verbindungen" (flüchtige Bekanntschaften). Während starke Verbindungen dazu neigen, dichte, sich überlappende Netzwerke zu bilden – unsere engen Freunde sind häufig auch untereinander eng befreundet – vernetzen uns schwache Verbindungen mit einer größeren und vielfältigeren Gruppe von Menschen.
Indem schwache Verbindungen unterschiedliche soziale Kreise überbrücken, setzen sie uns mit größerer Wahrscheinlichkeit neuen Ideen und Perspektiven aus. So stellen sie nicht nur unsere Vorurteile in Frage, sondern fördern auch Innovationen und ihre Verbreitung. Und während wir in Videokonferenzen oder sozialen Medien unsere starken Verbindungen pflegen können, schaffen wir dabei wahrscheinlich keine neuen – ganz zu schweigen von Verbindungen zu vielen Menschen außerhalb unseres sozialen Umfelds: Barkeepern; Mitreisenden im Zug; Kollegen, mit denen wir nicht direkt zusammenarbeiten; usw.
Subscribe to PS Digital Now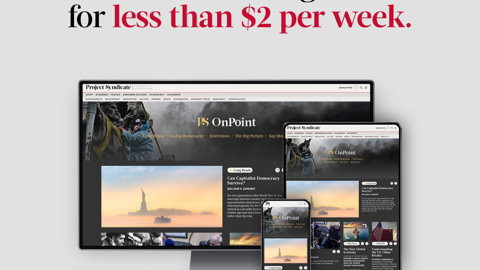 Subscribe to PS Digital Now
Access every new PS commentary, our entire On Point suite of subscriber-exclusive content – including Longer Reads, Insider Interviews, Big Picture/Big Question, and Say More – and the full PS archive.
Eine Analyse der Daten von Studenten, Professoren und Angestellten des Massachusetts Institute of Technologywährend der Pandemie scheint dies zu bestätigen. Meine Kollegen und ich haben zwei Modelle desselben Kommunikationsnetzwerks erstellt: Eins zeigt Interaktionen, bevor der Campus geschlossen wurde, und das andere solche während des Shutdowns.
Die vorläufigen Ergebnisse – die noch zusätzlich verifiziert und von Kollegen überprüft werden müssen – zeigen, dass die Interaktionen enger werden und die Menschen mehr Botschaften innerhalb eines kleineren Kontaktbereichs austauschen. Kurz gesagt, bestehende starke Verbindungen werden vertieft, während schwache Verbindungen ins Stocken geraten.
Zukünftig mag es vielleicht möglich sein, physisches Empfinden zu imitieren und online schwache Verbindungen zu knüpfen. Momentan allerdings scheinen die Online-Plattformen dafür schlecht ausgerüstet zu sein. Im Gegenteil, häufig filtern sie unbekannte Personen oder gegensätzliche Ideen heraus – eine Funktion, die bereits vor der Pandemie die politische Polarisierung gefördert hat. Auf diese Weise werden unsere lockdown-bedingten sozialen Blasen immer undurchlässiger.
Die einzigen Mittel gegen diese Fragmentierung scheinen gemeinsame physische Aufenthaltsorte zu sein. Büros, die tiefere Interaktionen zwischen unterschiedlichen Bekannten fördern, können dies besonders gut leisten.
Aber trotzdem scheint die Nachfrage nach gemeinsamen Orten nicht auf das vorpandemische Niveau zurückzukehren. Unternehmen wie Twitter, die keine sinkende Produktivität fürchten müssen, werden ihre Fixkosten verringern wollen. Und die Angestellten selbst haben nie lang dafür gebraucht, um sich an ein Leben ohne weites Pendeln, strenge Arbeitszeiten und unbequeme Bürokleidung zu gewöhnen.
Dies wird weitreichende Auswirkungen haben. Selbst wenn die Nachfrage nach Büroraum um nur 10% einbricht, könnten die Immobilienpreise in den Keller gehen. Aber während dies für Entwickler, Architekten und Immobilienmakler schlechte Nachrichten sind, könnte es auch den wirtschaftlichen Druck hinter der städtischen Gentrifizierung verringern.
Auf jeden Fall sind Unternehmen gut beraten, ihre Büros nicht völlig aufzugeben, und zwar sowohl in ihrem eigenen Interesse – neue, innovative und gemeinsame Ideen sind entscheidend für den Erfolg – als auch für das Wohlergehen der Gesellschaften, in denen sie arbeiten. Stattdessen könnten sie ihren Angestellten erlauben, öfter zu Hause zu bleiben, und gleichzeitig dazu beitragen, dass die Zeit, die die Menschen im Büro verbringen, den Aufbau schwacher Verbindungen fördert.
Dazu könnten beispielsweise traditionelle Grundrisse, die zur Erfüllung von Aufgaben durch Einzelpersonen entworfen wurden, in offenere und dynamischere Bereiche verwandelt werden, die den sogenannten Cafeteria-Effekt fördern. (Nirgends ist es einfacher, schwache Verbindungen einzugehen, als beim Mittagessen in einer Cafeteria.) Später könnten radikalere Umgestaltungen folgen: Designer könnten Wege finden, Kontakte zu fördern, indem sie beispielsweise choreographierte und "ereignisorientierte" Orte einrichten.
Die COVID-19-Krise hat gezeigt, dass wir die Mittel haben, selbst von einem Berggipfel – oder in diesem Fall von unserem Küchentisch – aus in Verbindung zu bleiben. Die Herausforderung besteht nun darin, den physischen Raum dazu zu nutzen, regelmäßig von unseren isolierten Gipfeln herunter zu kommen. Dies bedeutet, die Wiedergeburt des Büros in einer Form zu betreiben, die seinen größten Vorteil verstärkt: die Fähigkeit, alle Arten von Verbindungen zu fördern.
Aus dem Englischen von Harald Eckhoff